50 Most Inspiring Adoption Stories with Beauty Revived: Part 27
Beauty Revived has joined with Adoption.com to bring you the 50 Most Inspiring Adoption Stories. We have found 50 amazing photographers with big hearts to donate a session to tell the story of an inspiring adoption story in their community.
Want to learn more about Beauty Revived and see the rest of the pictures? Check it out here and on Instagram.
Photography for this session by Suzanne Mellott Photography Website
Angie and Terry Wilson had spent the last decade caring for foster children in their home. Quite a few passed into their home, and then out again, leaving Angie heartbroken. Angie loved the kids who didn't always act like they deserved her love. But this adoption story began with one desperate phone call. Angie received a call from a longtime friend who had a two-month old grandson named Eric. When Eric was two months old, he was removed by the state from the household of his birth parents, due to at least four severe head injuries he had received. He was diagnosed with a brain bleed and Shaken Baby Syndrome. Eric's grandmother asked Angie if they would be willing to take him on as a foster child until his permanent placement could be determined. They were not looking for another foster child. They had moved to a tiny house, and they were, like other families, doing what they could to pay the bills. But without hesitation, Angie and Terry received Eric into their household with open arms.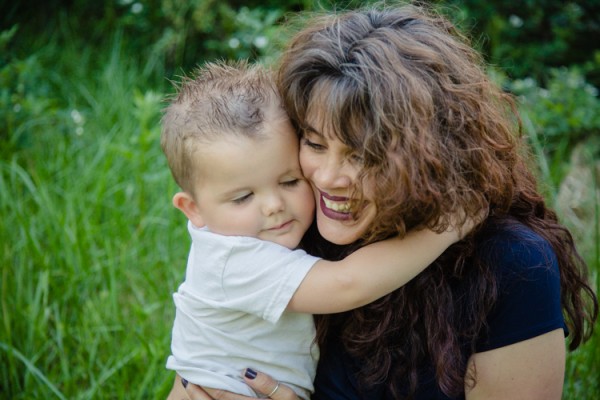 Just a year before this, Angie had stood in her church, speaking of the evil that threatens our children, and she said, "Here I am, Lord. Use me. I will stand in the gap for these children." And the Father heard, and He knew. He gave little notice. There were no months of waiting for this baby; no prayers hoping to get a phone call introducing "Little Boy" who would be their son; no fundraising to help with expenses. God pointed to Angie and Terry's hearts, and He said, "There. Put Eric there." And that is exactly what He did . . . He imprinted Eric on their hearts.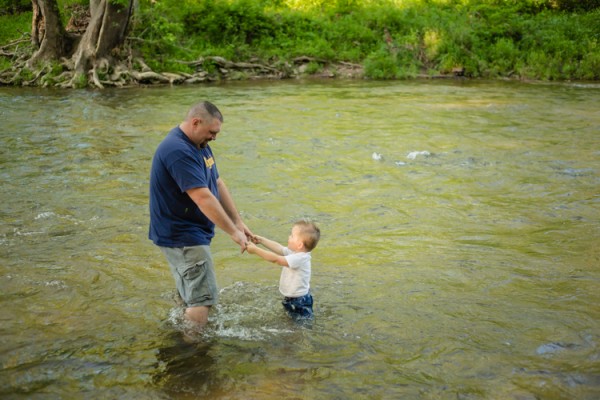 Eric arrived to their home and due to the severity of the injuries he had endured, he was quiet. Unresponsive. Angie later told friends, "He was so sick. So different from any baby I had ever seen. He didn't smile. He didn't cry. He didn't coo, or respond to my voice. He wouldn't look at anyone. He didn't grasp rattles or his bottle. He just laid there. To complicate things, I had no legal rights to do anything for this child." The first time she saw him, she just wept. Terry and Angie had to be careful how they held Eric, because any sudden movement to the head could cause him to bleed out. He was a very sick little boy. Despite the odds, Eric slowly began making progress. He was behind, but he was slowly making progress. Angie and Terry did everything they could think of to heal Eric by interacting with him, playing, and singing. Angie shared, "Terry and I were in Walmart buying all the things you need for a baby. Diapers, formula, bottles, a pack-n-play. We got to the front cashier, and she rung it up. It was over $500.00! I could feel Terry take a deep breath. This was all we had. I told him we could put some back, and he said 'Eric needs it.' A couple weeks later, we received a check for nearly that amount from overpaying taxes."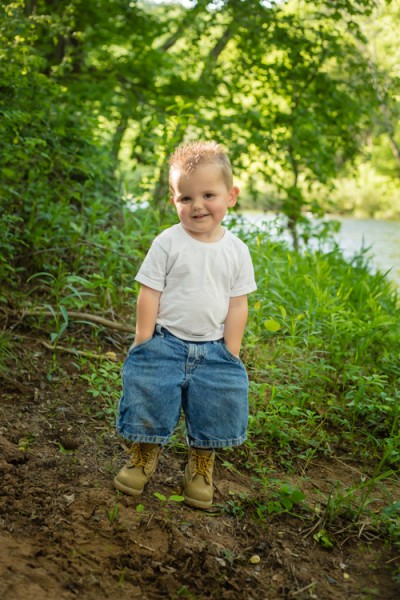 When Eric was ten months old, the numerous trips out of town to neurology specialists began. Going into his neurosurgery appointment, they were mentally prepared for Eric to have surgery. Everything they could see from the outside indicated that was a very real possibility. But the MRI showed some healing, and the doctor said he wanted to wait, and do another MRI in six months. The second MRI also showed healing they couldn't explain. He had a severe hemorrhage in his retina, which has also healed. This child, who should be blind, unable to walk, unable to eat on his own, or move, or play . . . today, this child is a beautiful, precious, normal, right-on-schedule, happy, healthy, very active little boy.
Throughout their foster care situation, Terry and Angie remained patient—even in the face of having to return Eric to a tenuous, even dangerous, situation. Many days, Angie would just ask for prayers for protection over Eric, not knowing what the next day or week would hold for him. As time went on, his birth parents wanted to spend less time with Eric, until they finally relinquished all parental rights, and Angie and Terry were able to adopt him. It has been an amazing story to watch unfold, and today, Eric is a happy, well-adjusted, healthy child, who shows the love of a healing, redeeming God again and again to Angie and Terry, and their friends and family.