Here are some questions asked about deciding on adoption from a birth mother's perspective.
Why did you choose adoption?
We chose adoption because we already have children and couldn't afford another child. It was the best decision for everyone.
What are you able to do now that you would not be able to do had you decided to parent your child?
Because we have not had to pay for the extra necessities that come with having a baby, we aren't behind on any of our bills, and our other children have everything they need, which is what we wanted to come of the adoption.
What are your feelings about the adoptive family? What kind of relationship do you have with them?
They are some of the best people that have come into our lives. I will always hold a special place in my heart for both of them! During the pregnancy I talked to the adoptive mother nearly every day. After delivery, we chose to go with a closed adoption, so we don't have any contact now. But they are still, and always will be, two of the most important people to us!
Have your family and friends been supportive?
During the pregnancy, we didn't tell anyone of our plans for adoption, as some wouldn't have been very supportive. After the delivery I told some of my closest friends; they have been more than supportive and helped with the closure of placing the baby for adoption. My older children know, but I will explain more to them when they are older and can fully grasp the situation.
Can you talk a little about your experience with your Adoption Agency?
It was great. I'd recommend any of my family or friends that were considering adoption to go through Adoption & Beyond. They were very supportive of everything we wanted to do. They were good about checking in to see how the baby and I were doing during the pregnancy, and even after the adoption process was over for me, they still messaged to see how I was doing and that meant the most!
Is there anything else you would like to say?
Pregnant and considering adoption?
Get your free adoption benefits and support bundle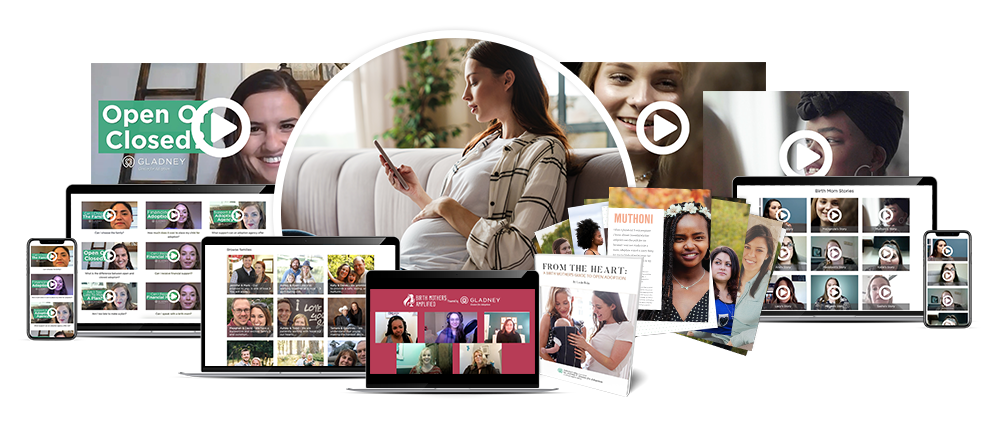 I would say if you're thinking about adoption, it's a good choice. It was the hardest thing I've ever done in my life, to hand my baby over to others to be his mommy and daddy! But I'll never regret that decision a day in my life. They love him with all their hearts and that is their baby. Adoption is a great choice and is well worth looking into. It took me a long time to make my final decision, but I won't ever look back or regret the choice.
— Brandi and Al
Are you considering placing a child for adoption? Do you want more choices with your adoption plan? Do you want to regain more control in your life? Visit Adoption.org or call 1-800-ADOPT-98. We can help you put together an adoption plan that best meets your needs.