An alternative to nursing home facilities for veterans is gaining popularity. The Medical Foster Home program has bipartisan support from Congress. Over 1,000 veterans around the country are being housed under the new foster program. The veterans pay their caregivers out of pocket between $1,500 and $3,000 a month for room, board, and other expenses. The cost of a nursing home facility is about $10,000 every month.
The Medical Foster Home program gives veterans the opportunity to live in homes where they are treated like family. More than 700 licensed caregivers live in the homes full time with no more than three veterans. Each home is required to be state-licensed as an assisted living facility. Inspections are carried out by nurses, pharmacists, VA, and nutritionists to ensure the best care. Federal background checks are performed on all foster home providers. They must complete 80 hours of training initially and 20 additional hours annually. All homes for veterans are subject to unannounced visits by VA.
For program eligibility, veterans must have VA health care and a serious, chronic, disabling medical condition that requires nursing home-type care. After eligibility requirements are met placement usually takes about a month.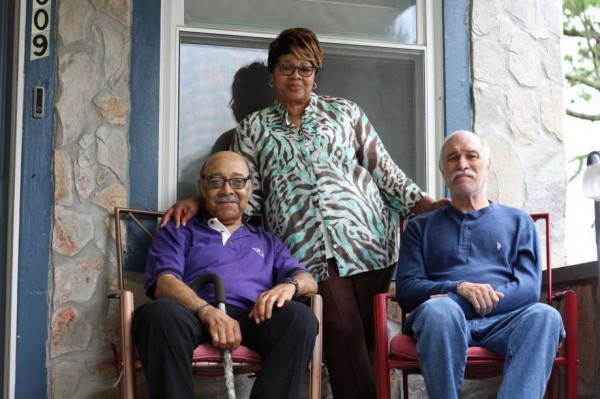 Ralph Stepney and Frank Hundt live with caregiver Joann West. Stepney had part of his foot amputated and was placed in long-term nursing care at a Department of Veterans Affairs medical facility. He is much happier in his current living situation. "There is no place I'd rather be … I love the quiet of living here, the help that we get. I thank the Lord every year that I am here," Stepney, 73, said.
Hundt, 67, enjoys spending time with Stepney as they watch television, chat on the porch, and travel to a daycare center for activities twice a week. West finds joy caring for the pair. "I took care of my mother when she got cancer and I found that I really had a passion for it. I took classes and ran an in-home nursing care business for years. But my dream was always to get my own place and do what I am doing now," West said. "God worked it out."