Cali and Brett both came from large, loving families. Fully expecting and hoping to have a family of their own, things became hard for them as they welcomed nieces and nephews yet no success themselves. This was especially hard for Cali. A few years into their marriage, after finding out that both Cali and Brett were infertile, they discussed adoption. There were multiple options: a church agency, private agencies, and others. But Cali, having known a family who fostered when she was young, felt a pull to explore becoming foster parents. Together they decided to start parenting children in need and to help them belong.
When they were presented with a sibling group of 3 girls, although Cali and Brett were ready to jump in to help, Cali immediately wondered if she knew how to mother. She was especially concerned when she learned that, because of severe neglect and abuse, all three girls were at about a 12-month old level emotionally and intellectually. Going from no children to three children very much in need of constant love and parenting was going to be tough.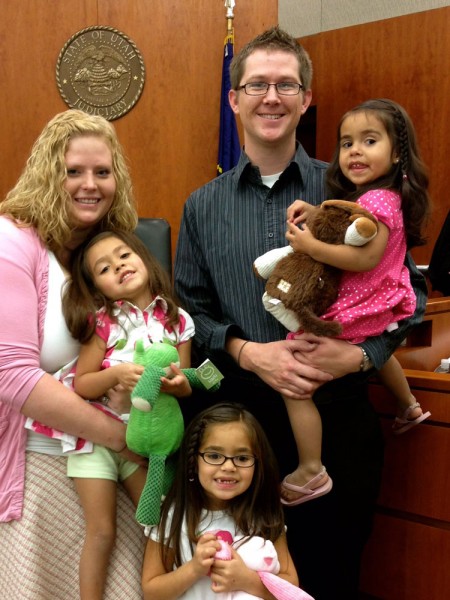 It didn't take long for love and instinct to kick in. Cali says, "The maternal bond I had with those three little girls was incredible. I had no idea it would be so strong and so natural. Essentially I was given three one-year-olds (intellectually) and I was scared. I had no idea how to be a mom. How was I supposed to take these broken children and be a mom they deserved and never had before? I was so afraid of failing them. But they were my babies and the bond was formed so quickly, my motherly instincts kicked in immediately and I surprised myself that I actually did know how to be a mother. I could have done so many things better, but I was able to manage – which was something I was afraid going in that I wouldn't be able to do. I had my hard days. But every day was full of love and gratitude for them and regardless of what was going to happen, they changed my life and made me a better person."
And then, having followed their divine path and finding their three girls, Cali and Brett were thrown a curveball. A crazy miracle occurred and Cali found out she was pregnant!
Now a family of six, Brett and Cali's daughters enjoy their little brother. Their family is cohesive, loving, and belong together. In Cali's words, "the love I have for my daughters is just as strong as my love I have for my son. It may be a little different in some ways because of experiences I had with each of them but they are equally strong. Those girls are my children. I didn't carry them inside me but they are just as much mine, in my heart and mind, as they would be if I did. It's not about where you come from, it's where you belong. I wouldn't have it any other way. They are right where they belong."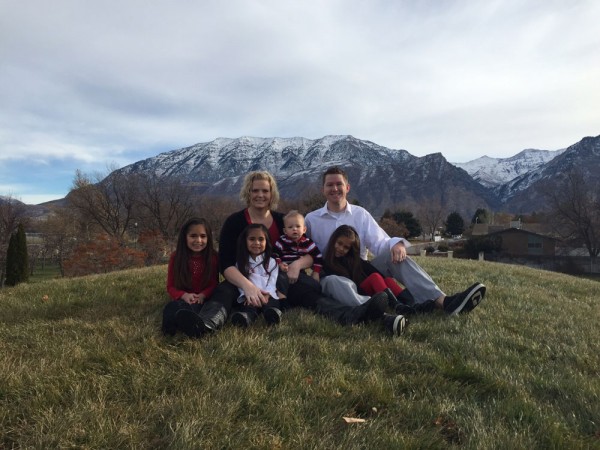 Considering adoption? Let us help you on your journey to creating your forever family. Visit Adoption.org or call 1-800-ADOPT-98.