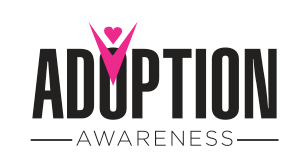 The AAF was founded by Bob and Karen Nokley, a couple extremely passionate about child adoption. Bob was introduced to the foster care system at an early age and is grateful to be an adoptee. Their desire to assist hopeful adoptive parents as well as hopeful adoptees is the driving force of The Adoption Awareness Foundation.
The Adoption Awareness Foundation (AAF) was founded in 2012 in Las Vegas and became a non-profit foundation in February of 2014. It began with the goal of helping to fund adoptions, but they quickly realized their scope needed to be broader. Now, with aiding foster care as one of their top priorities, the AAF has been able to provide memorable experiences for foster children and families while still promoting adoption.
The foundation has already met with some success. In the first two years after its inception, the AAF found success by sponsoring Wednesday's Child several times, as well as sponsoring many Child Focus outings. They even issued a financial grant of airfare for a family who represented the state of Nevada for "Voices for Adoption" in Washington D.C. Just this summer, they took part in three major events that directly benefited the lives of many who are currently in the foster care system.
The AAF took part in the Foam Glow 5K run, which not only brought awareness to adoption and foster care, but also raised $6500 to contribute to future outings for foster children.
Early in July, the foundation teamed up with Las Vegas's professional baseball team, the Las Vegas 51s, to create Adoption Awareness Night at Cashman Field. Approximately 200 foster children and parents were gifted tickets to the game and invited to the Independence Day Fireworks Celebration. Over 11,000 fans were in attendance when AAF took the field and presented an inspiring message about foster care and adoption before having Adrianne Nokley, Bob and Karen's daughter, who was adopted, throw the ceremonial first pitch!
Later in the summer, over thirty children from Child Haven were invited to be guests of the AAF to enjoy an NBA Summer League game experience.
Volunteers willing to give their time, money, expertise, or other resources are encouraged to contact the Adoption Awareness Foundation online on their website. Donations are welcome, and the process is easy! Just log on to their website and donate via PayPal. All people and organizations are invited to join forces with AAF to lift the lives of those in foster care and to help promote and provide funds for adoptions. The Foundation is an open book charity so all can see how they disperse funds as they continue to bless the lives of thousands.