I sat down to read Natalie Brenner's This Undeserved Life one morning after I dropped my son off at preschool. By the time I glanced back up at the clock I had to rush out the door and yes, I was the last parent to arrive at pick-up. Betrayal and renewal, infertility and birth, adoption and joy – all of these elements are in Brenner's book. As I read through page after page I found myself nodding along, laughing, and yes even shedding a few tears both for Brenner's struggles with infertility and my own.
Brenner opens her story as a young woman in a dysfunctional family. We follow along as she marries her high-school sweetheart, becomes a church planter (someone who works to establish a new local church), and works as a doula and birth photographer. She is a high-energy people pleaser and for a while, life is good. But then the pillars begin to fall away.
Brenner suffers from an autoimmune disease and struggles with infertility. After two years of trying she eventually does become pregnant, only to lose the baby to miscarriage. The feeling of isolation during this time is poignant. Brenner tries to be there for her church and family but like many of us who have struggled, it's hard when people don't "get it."
Eventually, she finds a support group that gives her the best piece of advice: It's okay to grieve. Simple words, but there is great power in the idea that grief is a process. No one but you gets to define how long that process should take. The loss of a child is a blow – no matter how old that child was. You need to honor your story and give it permission to exist rather than just push through with happiness. For me, this was a lightbulb moment.
Adoption had always been part of Brenner's plan, and in May 2015, she and her husband officially began their journey in domestic infant adoption. Then Brenner and her husband suffered another blow. A betrayal at the hands of the very church they helped build. What's worse is the betrayal seems to be caused by her family's need to take time for themselves during this difficult chapter. For many, this would be enough to challenge their faith, but Brenner and her husband take it as an opportunity to expand their world and move to a place more welcoming of their expanding family. To finance their adoption, the two do some remarkable fundraising – in fact she's written a book on it that I highly recommend! – and against all odds they come up with the funds at the 11th hour when they get the call. When I read "You have a son waiting for you in Utah," I shouted for joy along with Brenner. And the crazy part? Brenner was 20 weeks pregnant with her son Ira at the time.
There are many other twists and turns in Brenner's remarkable young life. There is more trauma, more grief, more trials of faith, and more lessons in acceptance and perseverance. The book concludes with a moment when Brenner is out shopping with both babies in tow. Six months apart and two different races: "Are they both yours?" someone asks. I smiled knowingly as I thought of my own transracial family. Brenner responds with more eloquence than I might have mustered in that situation, but sadly the book ends there. Though compelling, as I finished Brenner's book I couldn't escape the feeling that the pages I had read were instead some sort of prequel. The real story, as Brenner found in that shopping mall, is just beginning. And I can't wait to read it.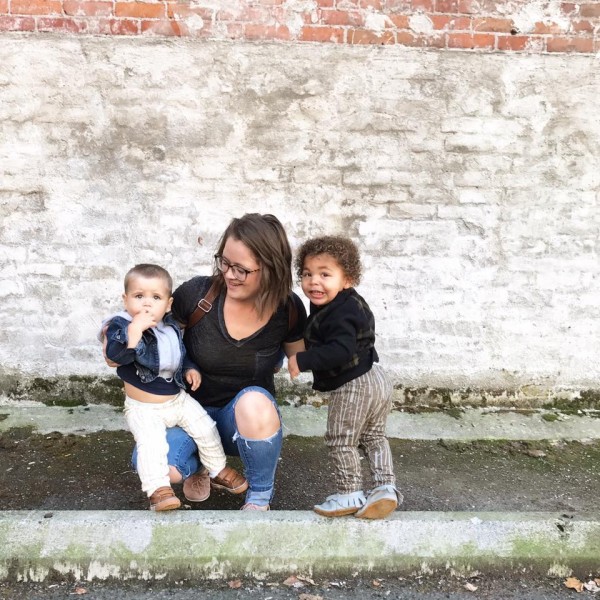 For more adoption books, visit AdoptionGifts.com.