Choosing to adopt can be a path fraught with obstacles. There are mounds of paperwork to climb, financial burdens to overcome, and mazes of red tape to wind your way through. Every adoptive parent I have met through the years thought their adoption would not come to fruition at some point in the journey. Our own recent adoption left us stranded in an Indian court for over six months. Then one day we got the call. By some miracle, we had not only passed court but received written approval (a process that usually takes 2 – 4 weeks). Our daughter was legally ours. This is one of many miracle stories.
Inspired by our own small miracle, I decided to take a poll of Facebook to look for other adoption miracle stories. The stories I read were so inspiring I wanted to share them here.
Some miracles can happen in the process of finding your child:
"I'm a cervical cancer survivor and volunteer for a local homeless ministry. I met a pregnant lady and 4 months later she asked me to adopt her baby. He is almost 17 months now and is my life" – Julie E, Domestic Adoption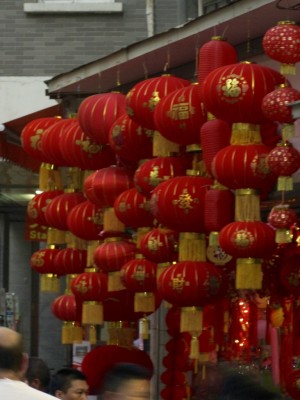 I saw my daughter's precious little picture on an advocacy site on November 2nd, exactly 6 months to the day that I felt God's peace and decided to move forward with adoption. The next day I requested her file and immediately sent it to my adoption pediatrician. My doctor called me and asked if there was any way we could request a video. Knowing the clock was ticking for me to make a decision, I sent a quick email to the agency. They wrote back saying the director requested a video but that if China even sent a video it could take days or weeks. That night I prayed. The next morning at 10 am – less than 18 hours after requesting the video – I received an email from the agency which read "We have videos!" I almost fell out of my chair – a chill ran up my arms and tears formed in my eyes! I opened the videos and I knew I was looking at my daughter. That day I emailed the agency and said "She's mine!" You never get a response from China that quickly, especially with them being 13 hours ahead. It could have only been God." – Lisa B., International Adoption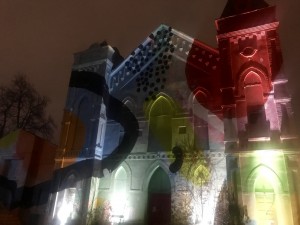 "Because love makes a family." So begins one family's incredible story. In September 2015 Mickenzie walked into a library and met a little girl and her mother. The mother and daughter were homeless. Mackenzie offered to help the mother and brought lunch for her and the little girl. Over a box of fried chicken, the mother asked Mickenzie if she would watch her daughter. One night turned into a week and then a week turned into a year. In September 2017 their adoption was finalized. Their full story can be seen here. – Mackenzie D., Domestic Adoption
Some miracles occur during the process: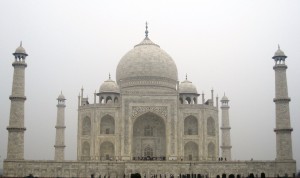 "I'm still in process but I've had so many miracles already! Including a total stranger donating $10,000!" – Laura D, International Adoption
"Our judge required us to come to India for the 3rd court hearing. We took a 6-hour train ride from a tiny airport to our son's rural town. On the train ride, we started chatting with people across from us. We figured out that the man was the nephew of our advocate. He called his uncle (the advocate) on his cell phone and to make a long story short, it solved all of our court issues. The next morning when we arrived for court, our advocate said, 'Ahh it's my nephew's friends!!' Miracles really do happen!" – Katie P, International Adoption
And some miracles happen during travel: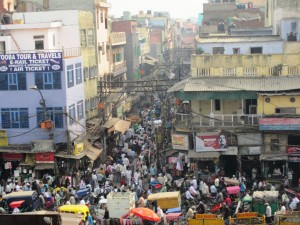 One family bought a one-way ticket to India with no plans. Their case was stalled in court and other families in the region advised them to travel to appeal their case in person. The court was located in a small city called Ongole with 200,000 people. They had no idea where they would stay, where they would find a driver, or who would guide them while they were there. "After we decided to travel I reached out to 2 friends from India. I met Simpson & Moses 24 years ago when I traveled to India on a short-term mission trip to help build a church. A few years ago, we found each other through Facebook. Last night I sent them a message explaining our situation and asking them for recommendations. Thirty minutes later Simpson wrote back and asked if he and his wife, Ruth, could call me. Whey they did he said, 'Darice, do you know I am from Ongole? We have a guest house there outside the city. You can come whenever you need to and stay as long as you need to! We can arrange a driver to pick you up at the airport (a 9-hour car ride away!). We can have a driver take you to court whenever you need to go.'" Then she heard from Moses. He lived in the city where her daughter's orphanage was located and offered to be a guide during their time in their daughter's city. "There are 1.06 BILLION people in India. I am Facebook friends with only 2 men who live in India. And they just happen to live in the 2 exact cities where I need to travel to meet my daughter and bring her home. God is so crazy good!" – Darice B., International Adoption
What miracles have you encountered during your journey? Whether small or large share them here.
Considering adoption? Let us help you on your journey to creating your forever family. Visit Adoption.org or call 1-800-ADOPT-98.