While the United States is known for going all out when it comes to making things merry and bright, we're not the only ones who enjoy the season and its many traditions. Christmas is celebrated and recognized worldwide, sometimes in small ways and sometimes for months on end.
Did you know that in Japan, Christmas Eve is often celebrated more than Christmas Day?
Or that in Chile, everyone opens their presents at midnight?
In Egypt, Christians celebrate Christmas on January 7th rather than December 25th.
And the people of Ghana celebrate Christmas from the 20th of December to the first week in January.
It's not surprising that Finland boasts a large theme park called "Christmas Land," near to where they say Father Christmas lives.
In Indonesia, where real pine trees are harder to come by, some families sport a special type of Christmas tree made from chicken feathers, made by people in their homes on Bali island.
Here are a few more interesting observations of the worldwide holiday season:
Colombia
In Colombia, Christmas or "Navidad" starts on December 7th by celebrating the day of "La Virgen de la Inmaculada Concepción" (The Feast of the Immaculate Conception) also called the Día de las Velitas (Day of the Little Candles). Devout Catholics as well as people of all religious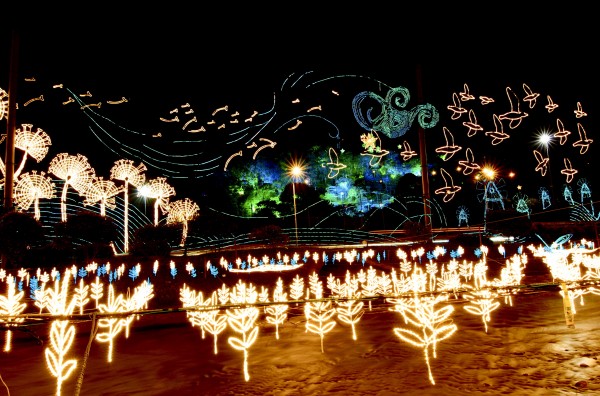 affiliations take part in this beautiful celebration. Families fill the night sky by lighting millions of small candles up and down their streets. It's not uncommon to see Christmas lights go up in early November and fireworks displays throughout the month of December leading up to Christmas morning.
Beginning on December 16th, families come together to pray the novena (special prayers or services on nine successive days) each night until Christmas Eve. Both of these celebrations include elements typical to all Colombian festivities–family, delicious food, and festive music! In Colombia, the children do not write letters to Santa Claus, but rather to the Baby Jesus whom, similar to Old Saint Nick, delivers their presents. While Santa is not a prominent figure in Colombia, you can find a similar character, known as Papa Noel, in certain malls, but he is much more a symbol than a focus of the largely religious season.
Germany
Beautiful Advent wreaths can be found in many German homes adorning tables and hanging from the doors of shops, as families kick off the Christmas season the first Sunday following November 26th. A candle is lit each Sunday leading up to Christmas day. At the same time, children participate in the Advent season by using special calendars to count down the days of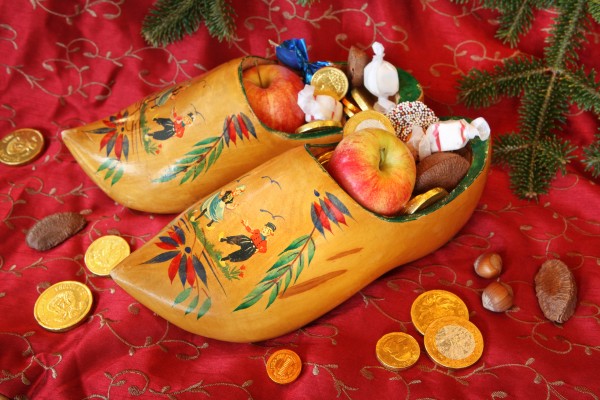 December. Oftentimes, each day brings a special treat such as a chocolate or small toy.
Many Germans kick off the holiday season by celebrating St. Nicholas Day (Nikolaustag) on December 6th. The night before, children place a shoe or boot just outside their door in anticipation of a visit from St. Nicholas, the patron saint of children, who, as German legend has it, goes from house to house carrying a book of "sins" and determining which children are deserving of goodies. Kids who have been naughty may find twigs awaiting them in the morning. This tradition is practiced in many other European countries as well.
Did you know the Christmas tree originated in Germany? In most German homes, children do not take part in decorating the tree, which is put up and decorated by parents on Christmas Eve while the children remain out of sight. The family comes together later on this night for a beautiful feast and cap the evening off with the reading of the Christmas story and the singing of carols.
France
Similar to German tradition, many French towns celebrate St. Nicholas Day on December 6th and kick off the Christmas season with parades and beautifully decorated floats, oftentimes enacting the arrival of Saint Nicholas and his evil companion known as le Père Fouettard, who accompanies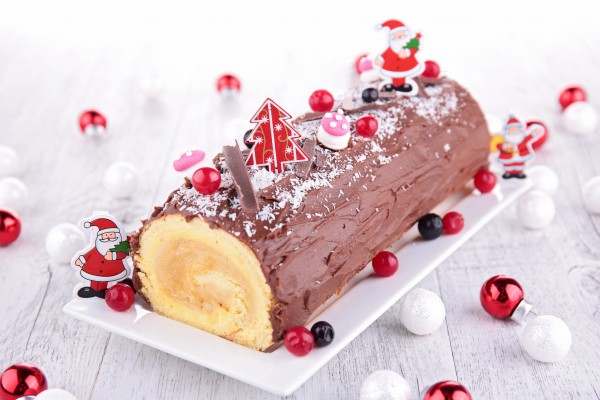 St. Nicholas in his rounds dispensing lumps of coal to the naughty children.
One important French tradition includes displaying a Nativity scene (oftentimes made of clay) or une crèche somewhere in your home to welcome the Baby Jesus. La crèche is a pretty arrangement of little buildings and figurines surrounding the Christmas crib. The Baby Jesus figurine is placed in His manger on Christmas Day, while the Three Kings appear on the night of January 5th. It's tradition to display the Nativity scene until February 2nd, which falls 40 days after Christmas day.
On Christmas Eve, yule logs, made out of cherry wood, are brought into the home and sprinkled with red wine to make the log smell nice when it is burning. Dinner is served at midnight, when families gather to share a meal and celebrate the beginning of Christmas day. While the family heads to bed, the yule log and candles are left burning all night with some food and drinks left out in case Mary and the baby Jesus come past during the night. On this night, children leave their shoes by the fireplace, hoping for a visit from Father Christmas (le Père Noël).
Canada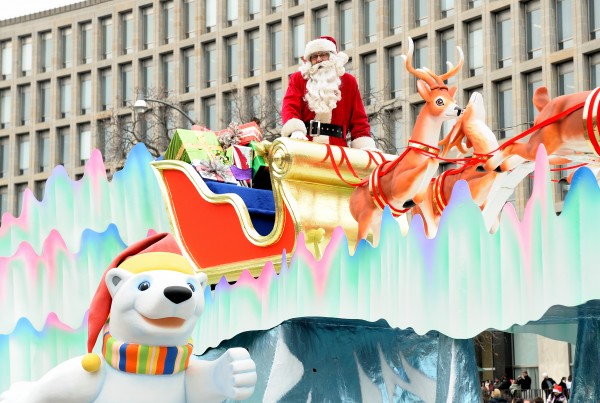 Canada, our neighbor to the north, celebrates Christmas very similarly to the United States, with lots and lots of decorations, Christmas cards, Christmas cookie exchanges, and presents under the tree. With a makeup of many different cultural groups, the holiday is celebrated differently throughout the country.
Canadian children also believe in Santa Claus. According to whychristmas.com, The Santa Claus Parade in Toronto is one of the oldest and largest Santa parades in the world! It started in 1913 when Santa was pulled through the streets of Toronto. Children along the route followed Santa and marched along with him. It's been taking place for over 100 years and now is a huge event with over 25 animated floats and 2000 people taking part! It's broadcast on TV around the world.
Many Canadians open their gifts on Christmas Eve, while some only open their stocking on Christmas Eve. Others choose one gift to open and save the rest for Christmas morning.
You may have been told not to mumble, but did you know that mummering (not to be confused with mumbling) is a tradition which takes place between December 26th and January 6th in the province of Newfoundland? People dress up in costumes and knock on a neighbor's door and ask, "Are there any Mummers in the night?" or "Any mummers 'loud in?" Then they sing and dance and have Christmas cake and a beverage before moving on.
Nova Scotia is known all over the world for its fir and pine Christmas Trees, so most families in Canada have a fir or pine Christmas Tree. For decades, Nova Scotia has given a Christmas tree to the people of the City of Boston in the United States in gratitude for their assistance and support following the Halifax Explosion of 1917. This year's tree lighting took place on December 3rd.