When Melissa Link found out she was pregnant, her world stopped. But her story was only beginning.
The Loras College senior of Dubuque, Iowa, soon found herself at the doorsteps of Hillcrest Family Services where she was handed a stack of adoptive family profiles.
It was daunting thinking about choosing a family for her unborn daughter, but when her eyes me a couple from Eastern Iowa, she knew they were meant to be the parents of the baby girl growing and tumbling inside her belly.
Link's relationship with the adoptive family and Zoey — the daughter who connects them through open adoption — is the focus of a new 16-minute documentary: Behind the Bump: A Birth Mother's Story.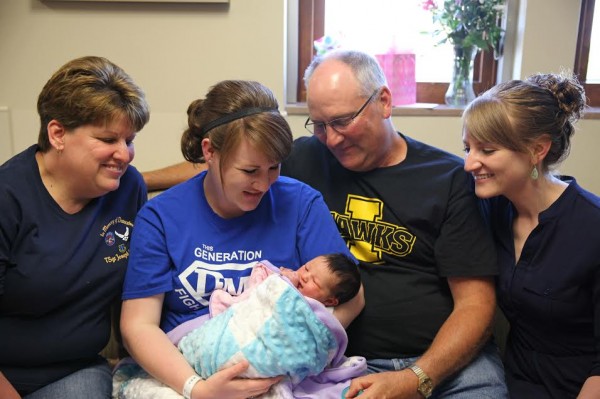 "This documentary was a back-up plan to a back-up plan," said Link who didn't originally intend on being the subject of the documentary until she realized previous plans for a separate project had fallen through.
"It has been unbelievably encouraging for me to have so much love and support pouring in from others—even complete strangers," she said.
Link worked alongside Madison Galloway, a junior at Loras College, on the documentary for a class project. Together, the two logged more than 100-hours planning, filming and editing the piece that garnered more than 6,500 views on YouTube within two weeks.
"Ironically, the class that we completed this for was only worth one credit, and it was a pass-fail class. But once we realized the potential our completed piece could have, we dug in and did probably five times the amount of work that was required," said Link.
Pregnant and considering adoption?
Get your free adoption benefits and support bundle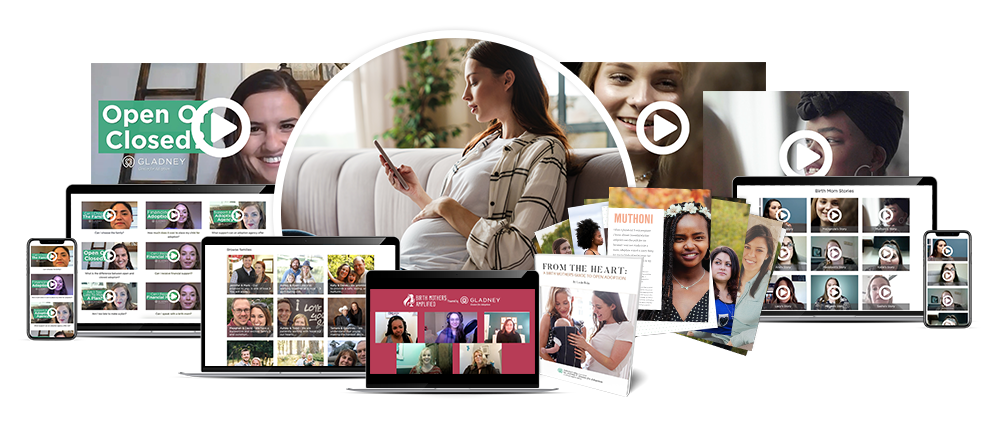 Link – who is in her final semester of media studies at the Dubuque, Iowa, liberal arts college – admits she's taken away much more than a class credit, though.
"I've been completely blown away by the positive response the documentary has been receiving," she said. "When I first shared it, I anticipated a few comments saying, 'Good job,' or, 'Thanks for sharing.' Instead, I've received dozens of likes, comments, shares, and personal messages from people saying how proud they are of me and my decisions."
Link hopes her transparency in the documentary will destigmatize birth mothers and also serve as a tribute for her daughter to watch some day.
"I want her to not only be able to understand where she comes from, but also see the extent of love that we all have for her, and how that love has led her to the life she has today," said Link.
Photo Credit | KB Photography