Being yourself is powerful, but when you don't have a solid fix on who you are, its nearly impossible to do anything but live in the same cycle.
The year of 2013 took me from highs I had never experienced before to lows I was sure I wasn't going to come out of alive.
I have been stretched like never before out here in California– in all areas of my life. I have learned that its absolutely necessary to have ridiculous faith levels if you want to achieve greatness with God and in life. It hasn't been easy. Every paradigm of my identity I have ever thought was me was cleaned up or thrown away.
One of the things I identified with a lot was shame. I didn't feel worthy of love or being loved.
When I came to Bethel, I had had some breakthroughs with specific people, but it didn't go deep. I was defined by damage I had done to myself over years and years of putting myself down.
We really are our own worst critics aren't we?
I found out that, in order to find me, I had to like, and dare I say, even love me. The process looked something like a tornado except as it destroyed the lies, I could see the truth.
I wasn't too fat to be loved, nor was I ugly. Quite the opposite! I have a great smile, and my eyes are beautiful. I had a guy friend tell me that and it blew me away. Someone saw me, knew me, and saw beauty in me.
This whole believing in yourself thing is so important. As a birth mother I have had to look at what kind of life that creates for me. As some of you know, the question we get is, "Whats a birth mother?" You could even ask, "What does being a birth mother look like to you?" The answer is as diverse as the experiences for each person, but here is my response.
It means being a mother for a moment in time and the title of "Birth" or "Natural" being added to your long list of how you identify yourself.
Pregnant and considering adoption?
Get your free adoption benefits and support bundle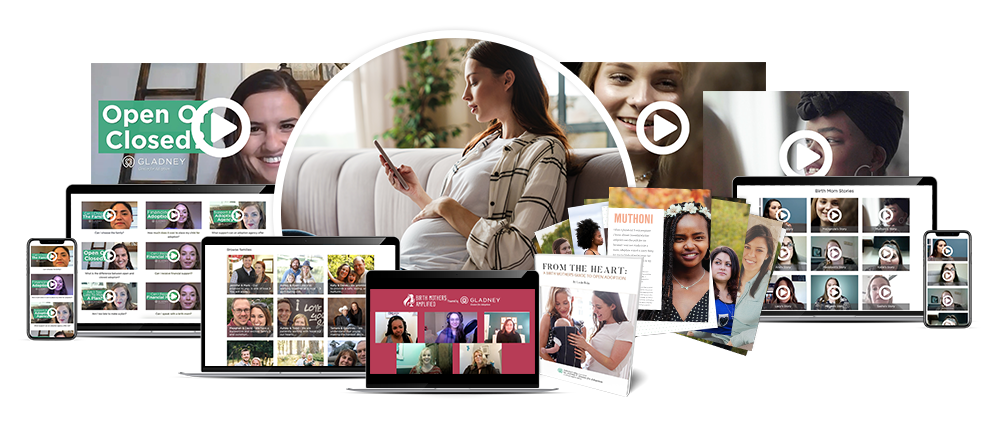 Sometimes I daresay its a curse word. You hear it come out of your own mouth and its a slap in the face. Sometimes it's easier than others. If you want to have a good day, you choose to. You celebrate the life you held in your own body for nine months and love selflessly.
It ultimately means you sacrificed your heart for the person you love more then your own life. It's powerful, sacrificial. It hurts. A lot.
The good news in all this?
Being a birth mother to me now means several things; I have the capacity to love well, deeply and sacrificially. I am stronger then I think, and I value and esteem those around me that much more. I know what sacrifice looks like.
It looks like love, and love looks like me. It looks like you, being you. That my friends, is a beautiful thing.
Here's to a great 2014.