The language we use to talk about adoption matters. Our words mean something; they have the ability to inform our actions and reveal our heart.
"Birth Mother"
"Birth mother" is a term generally used to name a woman whose child has been legally placed for adoption. You might also see "first mother," "natural mother," or other similar variations – including, simply, "mother." People's preferences are as unique as they are, and ultimately, we should respectfully call someone the name they prefer.
Contrary to what you'll often hear within the adoption industry and community, the term "birth mother" does not refer to a woman considering placing her child for adoption – and it should not be used that way – especially if she is still pregnant.
Why? Are we mincing words?
An expectant mother makes the decision to place her baby twice: first when the initial decision is made, and again after the baby is born. Until the decision to place is confirmed and she officially consents to the adoption, she remains simply a mother. She is an expectant mother making an adoption plan, a plan which she may or may not move forward with after her baby is born.
What does this mean for hopeful adoptive parents?
Being chosen by an expectant mother is a thrilling experience: you are excited to grow your family! The exact words you use to talk about your adoption matters much less than the heart behind them. Calling a woman "our birth mom" can communicate ownership and entitlement that simply is not yours. Publicly sharing ultrasound photos of and doing a gender reveal for "our baby" – and putting your own desires ahead of the expectant mother's – is wrong. These are examples of where the adoptive parents are overstepping their bounds.
What is the language you are using actually communicating? Is it respectful of this baby's mother and the ever-evolving choice she is making?
I am reminded of a conversation with a dear friend the summer we were matched with our now son, waiting for him to be born.
"So how are things going with the adoption?" my friend asked.
Pregnant and considering adoption?
Get your free adoption benefits and support bundle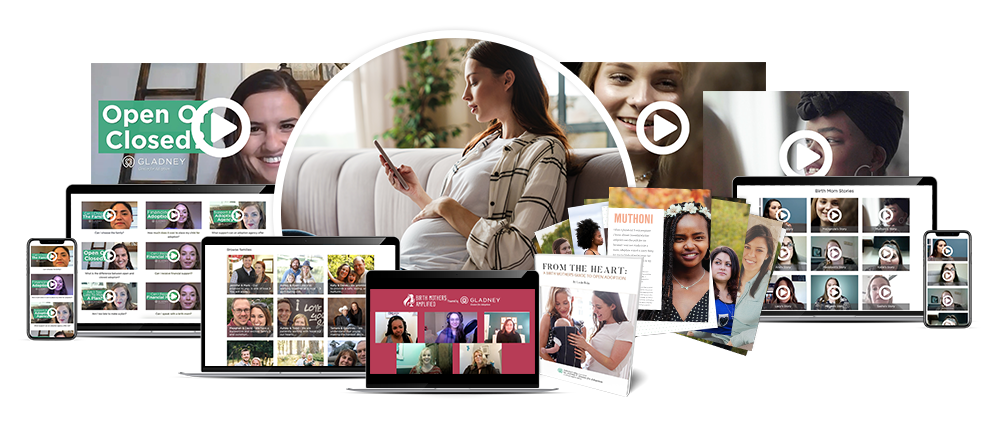 I'm adding cream to my coffee at church when we catch each other's attention. A fellow adoptive mom, I knew that Sarah was someone I could trust with the news that we had been matched with an expectant mom due later that summer.
"How have you been doing emotionally?" she asked, and I appreciated her honesty. We are both familiar with the uncertainty involved in an adoption match.
I tell her the truth: I have peace. No matter what happens, I am honored to know an incredible woman. She is and will be an amazing mother, whatever she decides.
Pregnant and considering adoption? You don't need to do it alone. Click here to connect with a caring, compassionate adoption professional who can help you figure out what's best for you and your baby. All consultations and counseling are absolutely free.