My name is Cara & I was adopted in Nov/Dec, 1974. I was supposedly dropped off at Casa de Madre Y El Nino and then adopted at approx. 6 mos old. My sister (who is Mulatto) was adopted in Dec., 1975 and was born there. We'd like any information anyone may have regarding laws and regulations for adoption procedures (as we don't believe we may be legal?) and to see if anyone else is in our locale (I'm in NJ/NYC) that would know anything else. Our adoptive parents are extremely evasive and insecure and do not disclose information.....please write if you can help us. Thank you! C. Jagodowski
Hi all im forwarding an email- my mom sent me- she is helping me research Raquel altman- if we can contact her then all of us from La Casa in Medellin- may be able to have more info about our families- and ourselves- if you can give me as much info about yourselves in colombia as you know- or those who adopted through raquel what info you had at the time when you adopted your kids- thanks- shifra >From: "Shula Strassfeld" <meirimdance@hotmail.com> >To:
wizard_of_paws@hotmail.com
>Subject: Raquel >Date: Thu, 02 Aug 2007 12:43:16 -0400 > >I think I found an address and phone for the Casita. I googled >Raquel Altman and kept trying the Spanish listings until this list >of government agencies opened. It lists the institution, the head >then a colum headed "direccion" which I think is an address of some >sort and then Telefone. >the Direccion listing is: CL9 A 825-422 (doesn't seem like a street >address but maybe an agency code of some sort) and the phone is: >3128314/3127236. There is someone at Dance Exchange who speaks >Spanish. I will try to reach her- most of us are on vacations so it >may not be this week) and as soon as she can, we'll try to call- or >I will be in TO Aug 24 and 25 for Alona's wedding. We could call >together then if you have a Spanish speaking person to make the call >with. I will see if I can find my old phone book adn see if this is >the same phone number as when we got you. Also some of the >references sent me to this adoption forum which I think you are a >member of. There seem to be several [people trying to find Raquel. >Can you email them and see what's what???? > >Catch ya later >Love ya >IMMA > >_________________________________________________________________ >Put Your Face In Your Space with Windows Live Spaces >[url=http://spaces.live.com/?mkt=en-ca]Home - Windows Live Spaces[/url] >
Advertisements
jules, My name is John Larkin. I also live in Florida and was adopted from La Casa in 1978. My birthparents tell me that the adoptions from La Casa are closed adoptions and I have heard that information will not be released. However, I have also heard that there is a possibility that a birth parent can leave their information with La Casa and specifically request that the information be given to the birth child if he/she returns and requests it. I don't know anything for sure. I am traveling with my birthparents to Colombia this coming May/2008 and should be able to ascertain some of the in's and outs. Have you been back to Colombia. This will be my first time.
hi, john I want to know your experiences in colombia and going back- i havent been back since i left in 82- I am born and adopted in medellin. does anyone have facebook- message me and ill add you, i want to keep in touch- i have an adoptee group call colombian adoptees, so search for it. gracias- shifra- aka dilia disnei atehortua im shifra saltzman on facebook- but my name is private
Hi Cara: It really freaked me out to read your post. My name is Cara too and i was also adopted from La Casa in October 1980. I know you wrote this message along time ago but I wanted to reply to it anyway. Ii am looking to see if I have any brothers or sisters. My brother was also adopted from la Casa in December 1978. He will be getting married in Colombia in the Spring and I realy wnat to travel around and visit La Casa and see if it still exists. Please write back if anyine knows that it is still there. Tree
Advertisements
Hi people I'm lisa and i was adopted from this place in 1994 and my birth name was valentina... When i was younger i did show no interest in finding my real parents at all. but now i'm older and am getting quite curious. Anyone got some useful information about were i could look into it more? thanks, Lisa Valentina F x
ShortieC
Hi Julie! I just returned from Colombia three days ago to continue my search. I have had no luck due to lack of info on my papers, but some of my freinds have had a little luck. Would love to chat with all. Please E-mail me at
ShortieC@aol.com
Ana
Hi Ana, Did you ever had any luck finding out about your birth parents. If yes, I would like to chat about it...
hi my name is Samuel Eduardo Iriarte and i was adopted in 1963 by canadian parent's, Melvin James Hickey and Donna Delphene Hickey de Torgerson. I'm the only sibling so far that has changed their name back to birth/adopted name. My parent's also adopted three girls, Maria Jeannet Jimenez (Pamela Inez Hickey in 1964) and a twins Maria Anna and Maria Elena Laverde (Wanda Kay and Rhonda May Hickey) in 1965. the last time i checked for information on my birth parent's or any extended family members, i was informed that prior to a particular year "the books" were closed. can't remember the year stated but never the less i'm sure if i showed up with cash in hand, information would surface. they were more than willing to take my life story but when it came for my inquiry they clammed up...it's a shame as i've always wanted to to meet my birth parents. i was given a good life by my canadian parents and as a teen was encouraged to seek info as i got older. i have in my possession my original adoption and baptism papers.....have fond memories growing up in colombia and venezuela....our family left south america in 1974 and moved to indonesia...dad was a petroleum engineer....moved to LA in 1980 and then to Canada, where i've been since. looking to find info on birth parents and any extended family members....i wish you all the best.... this is an awsome site! Saludos desde Toronto, Ontario Canada
Cara: Do you have a U.S. state-issued certificate of foreign birth? A certificate of citizenship? If your adoption had been illegal, it is likely that you would not have been given an immigrant visa, would not have been able to obtain a state birth certificate, and would not have been able to become a U.S. citizen. It is likely that your parents used an American agency to facilitate your adoption. See if you can find out which agency they used. If I had to guess, I'd say it was one in NYC -- most likely one of the older agencies that have worked in Colombia for years; I'll PM you if I can think of any. Nowadays, agencies are learning to help adoptees find their roots, and you might want to try to find out about your situation through one of the U.S. agencies. Sharon
Advertisements
hello i was adopted from la casa de la madre el nino in 82. i called the orphanage one yr and they told me their records were burned or lost and they cant help me..they also told me i hAd to be 30 in south american laws to even begin searching..i havent tried till now i am 31..good luck to u..
Hello my name is now David Braun me and my 3 brothers were adopted from Bogota Colombia in the early 80's. My birth name is either Cesar Ferney Tibabisco or Cesar Shabation Shamparro. My certificate of birth says i am from Zipaquira, Cundinamarca. I know very little about my life in Colombia from what i been told by my adopted parents. What i know is that i have 2 sisters and 2 older brother that were to old to make it to the orphanage. I guess my mom went to jail and my dad died so all the kids were sent to grandma and grandpas house. And for what ever reason our grandparents decided to leave us on the side of the road in the middle of Colombia somewhere. We were then found by some lady that took us all to an orphanage. I dont know the name of the orphanage that we were sent to. But when we got to the orphanage they only kept 4 of us. All i can remember about the orphanage is that there was a big white dog and it rained alot!! There were areas in the building that didnt have windows and the clothes we wear were like rags. All 4 of us brothers were adopted into the same family. I am now 33 years old and have 2 kids of my own and i feel that its very important for them to know there heritage and where they came from. So thats why i am here today on this web site hoping i can find and get some answers. If anyone can help me out or has any answers please feel free to email me at
cesarshabationshamparro@yahoo.com
Thanx for taking the time to read my story.
hi my name is bari gaire adopted from la casa de la madre el ninos born 1976 adopted april of 1978 my adopted parents lived in nj looking for my siblings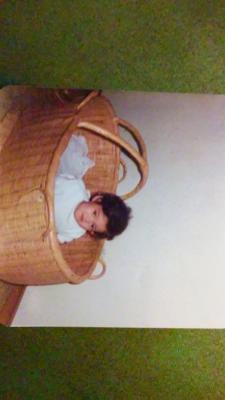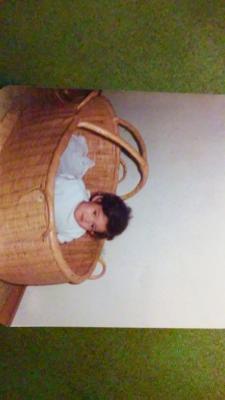 Hi Cara, My name is Paola and I am from Colombia. I used to be a Lawyer there, so I can inform you about La Casa de La Madre y el nino. It is a prestigious adoption center in Colombia and it exist. Becarfoul it is diferent from la casita which was another adoption center that now is close. But La Casa de la Madre y el ninio still exist in Bogota Colombia and it is an aproved place to adopt a Colombian kid. So if you were adopted there I am totally sure that your adoption was legal. There is just like 6 or 7 places where you can adopt legally. Usually the adoption papers on colombia are disclosed and open to see after 30 years so I think that your papers are absoluty open now since they are more than 30 years between 1975 till today. The address there is Calle 48
#28-30,
Bogotá, Colombia and phone number is +57 1 2687400.Hope this info can be util to you.Paola
Advertisements
Thanks for the information.
Hi I came across your post. I was adopted in 1977 by parents from New Jersey. I was about 6 months old as well when I was adopted. I am of black/white Colombian ancestry. Would like to connect to learn more about your story!