Do you think baby hair clips could be a baby shower gift? I've been pondering on giving one...I'm looking at etsy, ebay and [URL="http://www.bellaclips.com/"]bellaclips[/URL] for these kind of fashionable accessories...help please...
As choosing a gift for the baby shower be difficult if you are not a parent it would be very difficult to choose a gift. Few ideas would be baby gift baskets, nappies, baby outfits , stroller and baby car. These are thew few ideas which give as a gift on baby shower. I had come across many ideas but I found this useful.
Advertisements
I don't feel the baby hair clips will be a good option to be gifted for a baby shower. Just buy some baby outfits, baby accessories like soap shampoo, powder, cream etc.
I think baby hair clips would be a great present for a baby shower!! Here are some shops on Etsy that I think sell adorable baby hair accessories.
I think baby sunglasses would be the best idea for baby shower gift. Recently my friend gifted a cool and pretty kid sunglasses on my sister's baby shower. We found them really fashionable and I am eager to style our baby with it. He suggested me few online sites like Ray-ban from where we can buy pretty kids sunglasses. Hope it is useful.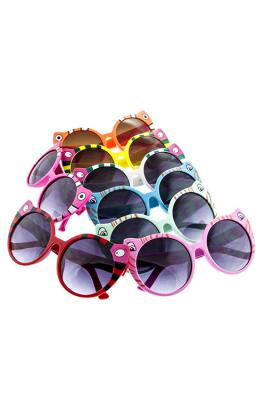 Last update on March 11, 1:29 am by Manuela Barlow.
I had a baby a few months ago and had a friend give me a bunch of flower headbands that I've loved. I think she got them at Claire's. They're wonderful because my baby doesn't have a lot of hair (so she can't wear clips yet) but they add a little pizzazz to her outfits! And they've got a wide, soft band that doesn't press into her skin and leave marks, like some baby headbands do.
Advertisements
Recently i have purchased a baby shower gift set from sophielagirafe for my friend.  You will find unique baby shower gifts for mom and baby. I have bought baby gift bag includes a soft Sophie la girafe comforter with soother holder, a set of 3 swaddles, and a customizable gift card which is accompanied by Sophie la girafe. you can check it out here :
Last update on April 9, 3:13 am by sophie lee.
1.Baby-furniture basics like crib, bassinet2.infant car seat3.formula if ur planning for bottle feeding4.diaper cream, lotions.5. high chair, strollers.6.bouncy seat.. 7. Baby carrier8.digital thermometer . i also suggest you to have a look at this site which has a good collection of baby shower gifts, and baby products as well