A little backstory - I had my daughter 6 years ago, her biological father was always troubled and at the time when I got pregnant we were in a really good place and so was he but shortly after I got pregnant he spiraled out of control again with drugs and being in and out of jail. I never went down that road with him but I always wanted him to be clean and make the right choices but that never happened. After my daughter was born I made the choice to leave. He was never in the picture. He saw her a few times and after she was 6 months of age, he never saw her again. Around that time I met my husband, Joel. He has been in our daughters life since she was 7 months old. She is now 6 1/2. Biological father continued to spiral out of control, still doing drugs, in and out of jail, etc. He ended up passing away from a drug overdose about 3 years ago and after he passed away, my husband and I went forward with the adoption process. My husband always wanted to adopt our daughter but her biological father always made things very difficult. He was a very manipulative person and we never started the process because we knew how difficult he would have made things. We started the process after he passed away. Anyways, so the step parent adoption happened and everything went so smooth with that but the question is now; how and when do we tell our daughter that my husband is not her biological father.... We want to tell her because we would hate for her to find out one day and we would rather her hear it from us. Another reason we want to tell her is because she has an older step brother, who knows about her and we're worried he will come looking for her. I am lost and confused about the whole thing. I contemplated seeing a therapist/counselor regarding the whole thing to get the best advice on how to tell her and when the best time would be. If anyone has any advice on this my husband and I would greatly appreciate it 💗 A photo of my husband and daughter 💗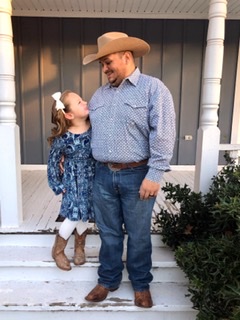 Advertisements
It is essential to note that the method we will discuss here is only for United States citizens. There is an online web portal that users can access to check their Visa or Mastercard gift card account balance. Using this prepaidgiftbalance web portal, you can easily find your remaining balance details.
A little backstory - I had my daughter 6 years ago, her biological father was always troubled and at the time when I got pregnant we were in a really good place and so was he but shortly after I got pregnant he spiraled out of control again with drugs and being in and out of jail. I never went down that road with him but I always wanted him to be clean and make the right choices but that never happened. After my daughter was born I made the choice to leave. He was never in the picture. He saw her a few times and after she was 6 months of age, he never saw her again. Around that time I met my husband, Joel. He has been in our daughters life since she was 7 months old. She is now 6 1/2. Biological father continued to spiral out of control, still doing drugs, in and out of jail, etc. He ended up passing away from a drug overdose about 3 years ago and after he passed away, my husband and I went forward with the adoption process. My husband always wanted to adopt our daughter but her biological father always made things very difficult. He was a very manipulative person and we never started the process because we knew how difficult he would have made things. We started the process after he passed away. Anyways, so the step parent adoption happened and everything went so smooth with that but the question is now; how and when do we tell our daughter that my husband is not her biological father.... We want to tell her because we would hate for her to find out one day and we would rather her hear it from us. Another reason we want to tell her is because she has an older step brother, who knows about her and we're worried he will come looking for her. I am lost and confused about the whole thing. I contemplated seeing a therapist/counselor regarding the whole thing to get the best advice on how to tell her and when the best time would be. If anyone has any advice on this my husband and I would greatly appreciate it 💗A photo of my husband and daughter 💗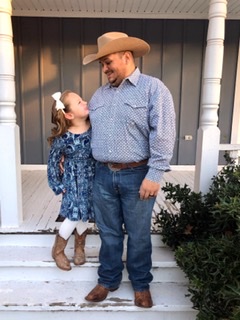 Why even tell her right now? She is 6 years old. Imagine trying to process that. I would wait until she's emotionally mature to handle it. What's the rush?
I'm an adoptee, closed adoption. My family never kept my adoption from me. It was normalized and open for discussion. Be open, tell your child the truth. The sooner the better. Explain her biological father was not equipped to care for her in the way she needed to be, but you were. During that time, explain you met a stable loving partner who not only loved you but also your child. Once you married, he asked if he could adopt her as his own. If she asks questions about her father and bio family on that side, try your best to answer and support her need for answers.
Last update on January 14, 9:36 pm by Mary Miller.