If you're looking for information about foster care in Wisconsin, you've come to the right place to explore whether this is a good path for your family. Foster children need love, nurturing, time, and energy from adults who are willing to invest short or long term in the care of a child. No matter whether you're looking to try foster care temporarily or long term, fostering is a unique way to provide kids in need with a loving home.
Foster care requires parents who are ready to open their home and create a safe, stable environment that will help foster children thrive. Taking on foster parenting requires you to consider whether you are ready to take in children who may be dealing with the effects of trauma. It also requires you to meet the qualifications for fostering. No matter if your goal is to temporarily foster a child or to go through the foster care system for the adoption, how you become a foster parent is the same.
So How Do I Know if Foster Care is Right for Me?
The first step is exploring whether foster care is a good option for your family. Foster care is a temporary placement of children in a home until they can return to their families. There are a variety of reasons why children are taken out of their homes, but the goal of foster care in Wisconsin is the reunification of children with their parents.
Foster children can be in a home from a few months to several years, depending on the situation. Once it's determined that children can return to their biological parent's home and that it is a safe place for them, then the children will be returned to their parents. However, in some cases, parental rights are relinquished, either voluntarily or involuntarily, and the child becomes available for adoption. The steps to adoption through foster care will be outlined later. Before a person can consider foster adoption, they need to meet the general requirements for foster care in Wisconsin.
Requirements for Foster Care Wisconsin
If you are interested in becoming a foster parent, there are several things that you need to know about the requirements for foster parenting. First, you need to be 21 years of age or older. You also need to be a responsible adult who has no criminal background history related to child abuse, neglect, or assault. Check with your caseworker regarding the background check requirements for Wisconsin. Your home must meet all the physical environment requirements when a caseworker comes to inspect your home. This means you need to have adequate space and a safe environment.
Besides meeting the minimum age requirements and providing a safe home, foster agencies want to ensure that you will be able to parent these children adequately while they are in your care. Foster parents represent a variety of ages, races, income levels, and can be single or married. As far as housing, foster parents don't need to own a home to become a foster parent and may be able to live in an apartment. It is also acceptable to work outside of the home as a foster parent or have other children that you are caring for at the same time. There is no minimum income limit. As long as you can care for your family and provide for their needs, you'll be considered for foster care in Wisconsin.
The most important thing that a foster parent contributes is the willingness to help these children by providing a safe, stable, and loving atmosphere. To find out more about complete foster home licensing requirements, check out the Wisconsin administrative code chapter DCF 56. Caseworkers will ensure that you are following the foster care rules and policies and work closely with you in making sure you meet all requirements.
How Does a Child End up in Foster Care Wisconsin?
There are approximately 7,000 children in the foster care system in Wisconsin. As a result, the need for foster parents has increased substantially. Children end up in foster care for a variety of reasons. Sometimes it's because they have been neglected or abused. Other times, it's because a parent is in jail or cannot care for their children. These children range from infants to age 21. The children who are most in need of foster care are youth, sibling groups, and those that have special needs.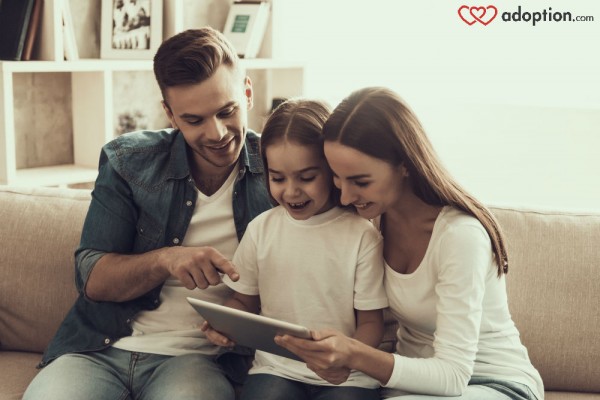 How Can I Prepare for Foster Parenting?
Many of the children in foster care have experienced some form of trauma. That's why parents need to learn how to handle these challenges, so they can give children the most support possible. Typically, foster care licensing will require training hours that will help prepare you to parent children who have been through trauma, abuse, neglect, or other situations that may require additional services or support. By taking these classes, you'll be more prepared to help the kids in your care and will be given the tools to help them thrive and grow.
Also, you may be required to take classes, online courses, or read books related to trauma or foster care. Being a successful foster parent means you will rely on many of these tools and training to help you as your parent. You will be given a set number of hours to complete to continue developing new skills.
Understanding the Levels of Certification for Foster Care Wisconsin
Foster care Wisconsin requires parents to complete specific training hours for their certification. This includes pre-placement training, initial licensing training, and ongoing training. Depending on what level you're at, you will be required to take a different number of hours, which is recapped below.
For Wisconsin's foster licensing, every parent is required to complete training about their level of care certification. These fall into three categories: pre-placement, initial licensing, and ongoing training. Foster parents are given a level of care certification during the licensing process. This is based on their qualifications, training, foster parent references, and foster parent experience. Each level of care has a specific number of training hours, personal references, and experience requirements. Pre-placement training, which should be completed within six months of licensing, gives parents an overview of the welfare system and program. Initial licensing training is considered the next step to foster parenting. It's completed during the initial licensing period and helps parents to better understand children in foster care and child welfare issues. In the initial licensing training, foster parents learn more about topics like child development, family connections, abuse, neglect, attachment, discipline, and trauma's effects on children.
Ongoing training is offered on a continued basis. It provides various educational topics related to children who are placed in foster homes, as well as how to meet their needs. Check with your caseworker to understand the timeline of each of these levels, so that you meet the requirements on time.
Here is a specific breakdown of requirements at each level. At level one, six pre-placement hours are required and ongoing training and initial licensing are not required. At level two, six hours of pre-placement training are required as well as 30 hours of initial licensing training and 10 hours of ongoing training. At level three, they require 36 hours of placement training, 24 hours of initial licensing, and 18 hours of ongoing training. Level four requires 36 hours of pre-placement training, plus four hours of child-specific training, 24 hours of initial licensing, and 24 hours of ongoing training. Level five is divided into two tiers. A level five program manager needs to get 40 hours of pre-placement training, 30 hours of initial licensing, and 24 hours of ongoing training. A level five program staff member needs 40 hours of pre-placement training, 80 hours of orientation, and 24 hours of ongoing training. Once you have met all requirements, then you will become licensed to become a foster parent or continue your foster license in Wisconsin.
What about Fostering for Indian Tribes?
If you are interested in becoming a licensed foster parent by a tribe, know the Indian tribes are considered sovereign nations. This means they can write their own laws and regulations for programs. If you are interested in working with a tribe, you should contact the tribal agency to find out more about their policies. Some tribes will use state licensing requirements while others do not. That's why it's important to check with the tribe to get the most accurate information.
How Much Support Will I Receive as a Foster Parent?
Caseworkers will give you information on the child's background, health, history, and any pertinent information that may help you as you foster these children. You will need to remain flexible, and be willing to provide parental visitation with their biological parents in some cases. You might be asked to attend some of the court hearings.
Caseworkers will work with parents to give them the support they need and develop a profile of the type of child who is well-suited to the foster family. There is also respite care that can be utilized in foster families who need a break. Caseworkers continue to provide support to foster parents after they become licensed. Also, all licensed foster parents receive reimbursement for the care of a foster child at the uniform foster care rate.
There is also support for a foster child's medical expenses. Children in foster care receive medical insurance through Badger Care Plus, which covers their medical, dental, and mental health care needs. Foster parents should speak with their caseworker about medical costs when they have them. A state fund also provides help when the foster parent's insurance does not cover a medical issue. This includes some property damage and personal injury that may be caused by the foster child. Foster parents also qualify for child care assistance under the Wisconsin Shares Program. To find out more, foster parents should contact their caseworker for information on how to become part of the Wisconsin Shares Program which has established reimbursement rates.
Additional Resources for Foster Care Wisconsin
Foster parents needing additional resources should contact their caseworker. Many foster care resources in the state of Wisconsin are available, including the Foster Care and Adoption Resource Center, Wisconsin Fostering Adoptive Parent Association, National Foster Parent Association, Wisconsin Child Welfare Professional Development System, and the UW Milwaukee Child Welfare Partnership. For those interested in fostering, the Wisconsin Foster Parent Handbook gives basic information about foster care and provides an overview of the foster care program. It includes information about what is expected, tools and expectations for foster parents, and how they can best meet the needs of children in the foster program.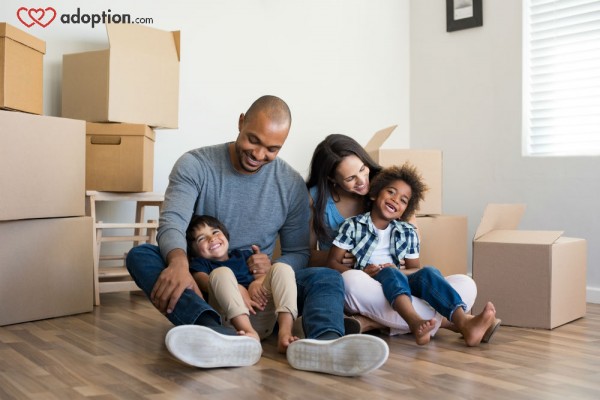 Adopting through the Foster Care Wisconsin Program
If you are interested in adopting through the foster care system, you will need to begin by finding out if the parental rights have been relinquished or not. Until a parent has relinquished their parental rights, you will not able to adopt a child in foster care. Once those rights have been relinquished, then you can begin the adoption process. The process begins with a home study by a licensed caseworker. The home study will delve into your background, employment, work, finances, and other personal information. Your caseworker will write up your home study and submit it as part of your adoption. You may also need to get home inspection references and background checks. Foster adoption is typically much less expensive than a private adoption and many of the expenses usually can be reimbursed. If you're fostering, and the parental rights have been terminated for your foster child, you're more likely to have the first opportunity to adopt a child, should they become available.
Foster care is needed for thousands of children every year in Wisconsin. By opening your home and providing a stable environment, you provide a child with a need for guidance and love. If you have additional questions regarding fostering in Wisconsin, check with your caseworker or the Wisconsin Department of Children and Families. You can also use our forum to connect with other foster parents.
Do you feel there is a hole in your heart that can only be filled by a child? We've helped complete 32,000+ adoptions. We would love to help you through your adoption journey. Visit Adoption.org or call 1-800-ADOPT-98.