An Indiana woman receives an incredible Christmas gift: a granddaughter!
According to NBC affiliate WTHR-TV, Eva Goeb was surprised with a visit from her son and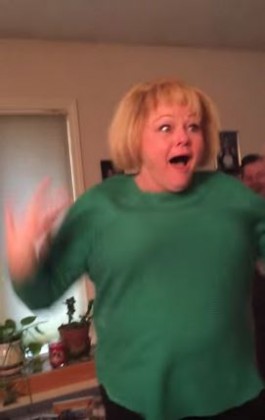 daughter-in-law over the weekend. The Air Force couple showed up unannounced to her home in Franklin, Indiana, to celebrate the holidays.
But the biggest surprise was placed in her arms by her daughter-in-law Miranda, and it was all caught on video: Eva was a grandmother!
The speechless grandma can be seen crying and hugging her new granddaughter, Melissa Faith, who was born on December 8th.
According to WTHR-TV, the couple met Melissa's birth mother last month, but chose to keep the adoption plan a secret because of so many unknowns.
"We wanted to protect our hearts and theirs," Melissa told the TV station.
Once their daughter was officially placed with them, however, they decided to share the news with their families face-to-face.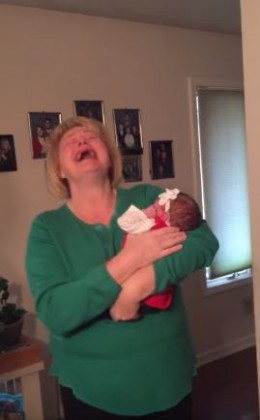 "Neither of our families thought we were coming home for Christmas, let alone bringing a baby. They were shocked, enamored, in awe and in love simultaneously," Miranda told the TV station.
Watch Grandma Eva's emotional reaction: