About half (49%) of pregnancies in the Unites States were considered unplanned in 2006 (US National Library of Medicine National Institute of Health). When considering your options in an unplanned pregnancy, it's good to know there will be multiple steps and decisions to make after making the initial decision of parenting, abortion, or adoption.
It is also good to know that your decisions at this point aren't just going to affect you. This initial decision and all subsequent ones will have an effect on the birth father, your family—including parents, siblings, other children you may have (presently or in the future), extended family, etc.—your friends, your work relationships, and of course, the child. But, when you've looked into each option and analyzed what sits best with you, you'll have your answer.
So what are some things you need to know about the initial decision of parenting, abortion, or adoption?
Parenting
When considering parenting for an unplanned pregnancy, it's very important to know what raising a child will require of you physically, psychologically, emotionally, financially, socially, and morally.
Figure out what you'll need to do to provide for your child financially. Medical bills, baby supplies, food, shelter, eventual schooling, child care, insurance, and so much more will come into play.
Make sure you know if the birth father will be involved, whether or not he wants custody (shared or full), whether or not he can pay child support, whether there will be other partners seeing the child.
Make a plan for child care. If you're going to be working and/or attending school, who will take care of the baby while you're away?
There's a lot to consider, and it is a life-altering choice that will have a profound effect on the rest of your life. But if you feel it's the right choice, know that while it may be very challenging, it can also be very rewarding. Just make sure you consider everything it will take to raise your child the best you can. Ask for help from friends and family in what is needed, and take full responsibility.
Abortion
When considering an abortion, the most important things to consider are physical, psychological, emotional, and moral consequences. The initial thoughts of those who are pro-choice are that an abortion will mostly benefit the pregnant woman; it will allow her to keep control of her own body; it will give her the chance to continue work or school without interruption; it may keep others from knowing about a pregnancy; it could keep the mother alive if medical complications arise; and a plethora of other things.
Though these are often desirable things when a pregnancy is unplanned, it is also important to know that negative consequences can occur. Some of the more extreme side-effects of abortion are emotional and psychological reactions (WebMD), damage to or infections of the uterus or other organs that could make having children later on more difficult, and in very rare cases, death to the mother (American Pregnancy Association). The increased number of abortions also increases the likelihood of negative side-effects.
Once this choice has been made and the procedure completed, there is no taking it back, so it should be considered with the utmost soberness and caution. Ensure you research this option carefully and get all your facts before proceeding.
Adoption
Pregnant and considering adoption?
Get your free adoption benefits and support bundle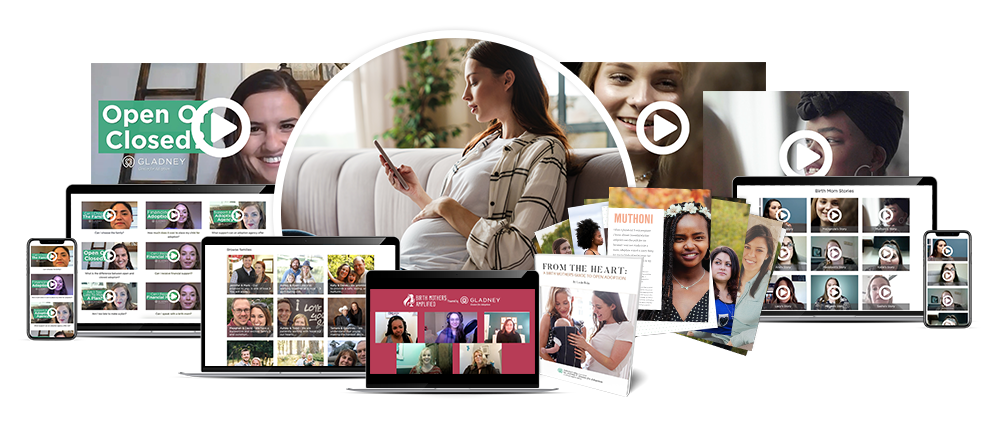 When considering adoption, you'll need to consider the psychological, emotional, financial, and moral ramifications. There are many wonderful consequences that can come from adoption, as well as a lot of potentially negative consequences.
About 98% of unplanned pregnancies occur in teens aged 15 to 19 (Center for Disease Control and Prevention). This can be a huge deal, especially since a teenager's decision-making part of the brain is still developing. Taking on an adult's responsibility of parenting or choosing to end a life can be too much for a teen. Having the option of adoption, whether open or closed, can be a very good fit for this age group. Adoption gives the child a chance at life, a birth mother the chance to move forward with life plans, and a chance for a family to be blessed who may otherwise not be able to have children. There are a lot of people who can benefit from a single adoption!
However, there is potential for hardships. There are psychological hurdles to overcome before, during, and after an adoption for all parties. The adoption doesn't go away over time and will remain a part of each individual involved. And like abortion, after a decision is made, papers are signed, and the court has approved them, there is no undoing it. There are many other things that should be considered, both positive and negative, but adoption should also be considered extremely carefully. Make sure to do your research and seek answers to your questions from reputable sources.
These are just some things to think about in the initial decision-making process. There is a lot to consider and ponder about, but when it comes to your child and your well-being, only the best, most factual information will help you feel at ease with your decision.
Consider what you believe to be morally right, what you know to be realistic for your circumstances, and what decision you can live with for the rest of your life. Pray, meditate, research, ask questions, and don't settle for the easiest way. Do what you know to be right for you and your child.
You don't have to figure this out alone! Click here to connect with an experienced, compassionate professional who can help you think through your unplanned pregnancy options.