I consider myself educated on adoption, the good and the bad. Experiencing infertility is something that I have pondered over but never experienced. Watching a few close friends struggle through the trials that infertility brings, I have often wondered how I would react to a similar diagnosis—especially after placing a child. How difficult would it be to watch your own flesh and blood be raised by someone else and know that was the only child you would carry?
I spoke with two birth mothers who were willing to share their personal experiences of being diagnosed with secondary infertility. Much to my surprise, their answers were full of hope and a greater appreciation for adoption. Of course it is hard to articulate the spectrum of emotions, but given the chance to explain the heartache, the 2 birth mothers, R and T, spoke of love and with wisdom.
Has experiencing secondary infertility affected how you view your adoption?
R– No, I [placed my son 18 years ago and] was diagnosed just recently. For a few years I didn't know why I miscarried twice in five months. The diagnosis gave me answers and made me thankful for my birth son and son.
T– Going through secondary infertility has affected my view of adoption. I wouldn't say it's for the negative, but for the positive. I placed my daughter almost 4 years ago, and never would I have imagined that I might have to adopt a baby to have a child again. Sometimes the thought comes through my head: what if I had just kept my baby? But then I remember all the reasons I needed her to be placed with her family, and it strengthens my testimony of adoption!
Did this change where you were in your grieving process? Set you back, put it on a different path, etc?
R– I haven't grieved [like I used to] in a long time, I'm 18 years post-placement. I did grieve for a short time after the diagnosis but then I remembered that I was strong enough to continue.
T– I still grieve for my daughter who I placed, but me going through secondary infertility has brought on a different type of grieving. One that involves my husband (who is not the birth father of my daughter) and the thoughts that we might not have [biological] children.
Already being a member in the adoption triad, have you found yourself feeling differently towards the adoptive couple (if they experienced infertility), whether it's empathy, bitterness, support, so forth?
R– I feel I had more understanding of my birth son's mom. We are very close. When I was given the diagnosis I told her and we talked.
Pregnant and considering adoption?
Get your free adoption benefits and support bundle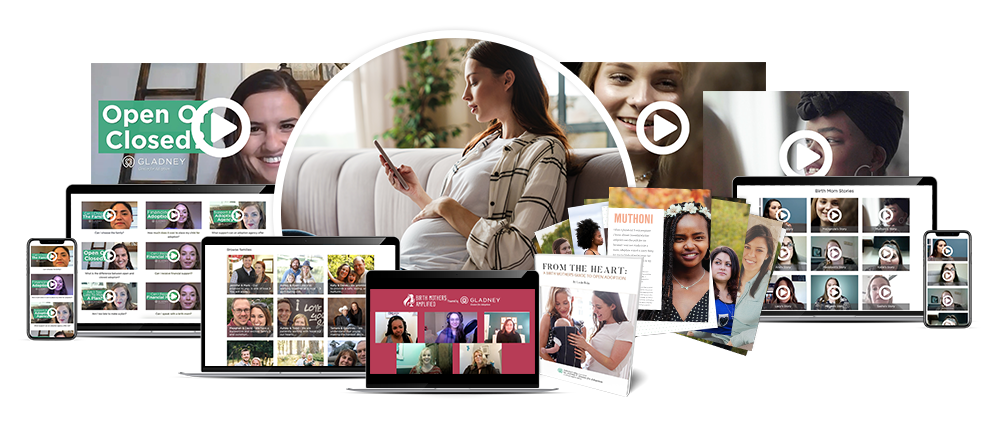 T– I have an extremely open adoption and I have grown to love my adoptive couple more and more, knowing that they struggled with years of infertility and testing and failed placements. I think we have been more of a support system for each other and have learned to become best friends through this. We often say to each other, "This is our year, hopefully we both get babies this year," since they have been approved to adopt again!
Anything else you would like to add?
R– Being diagnosed as having secondary infertility has made me thankful for my birth son and son. I learned that I can make it through anything.
T– Overall, I wouldn't say that secondary infertility has affected my relationship with my adoptive couple, family, husband, or birth daughter.