It's time. Hi my name is Myra, I'm a birth mom and I placed seven years ago.
Sounds like some kind of variant of an AA meeting introduction, doesn't it? Well for seven years of my life, that has been a defining piece of my personality, my story, and seemingly my place in the world. "Birth mother" is, for lack of a better word, a "label" that I will wear proudly for the rest of my life, even though I'm not birthing anyone and don't personally consider myself a mother. Adoption is something I am passionate about.
I have spent years spreading the good word about adoption to anyone and everyone who would listen. It is an amazing thing to be a part of and filled my heart–but but not completely. So I took a break, I went on sabbatical, I went on walkabout. My schedule filled, my social calendar became double-booked and my passions took me elsewhere. When I faded from the adoption scene, I knew it wasn't forever. I knew that I would return, but for the time being, I was otherwise occupied. It wasn't intentional, it just was what it was.
I know how it sounds. It sounds too cool for school. I wasn't too cool for school, I just felt it was time to graduate. While my history with adoption continued to get older and older, my hopes for the future hadn't become realities, and I felt the tick tock of that clock. While I watched a little boy grow and his family grow around him, I grew in years only.
I was frustrated. I was focused on completing families. Filling the holes that exist in homes with empty arms and vacant rooms, while I had empty arms and vacant rooms. It sounds so petty and selfish, but it ate at me. So many families didn't have children, but they at least had each other. I had myself–which was the coolest option available at the time–but not the piece of the puzzle I was looking for.
It was time to invest in me, my future, my years. It was time to look forward and put that adoption passion into my hopes and dreams instead of in my past. I had a lot of thinking to do and a lot of sorting out of my personal inventory. What stays? What goes?
Well, this one stayed:
Pregnant and considering adoption?
Get your free adoption benefits and support bundle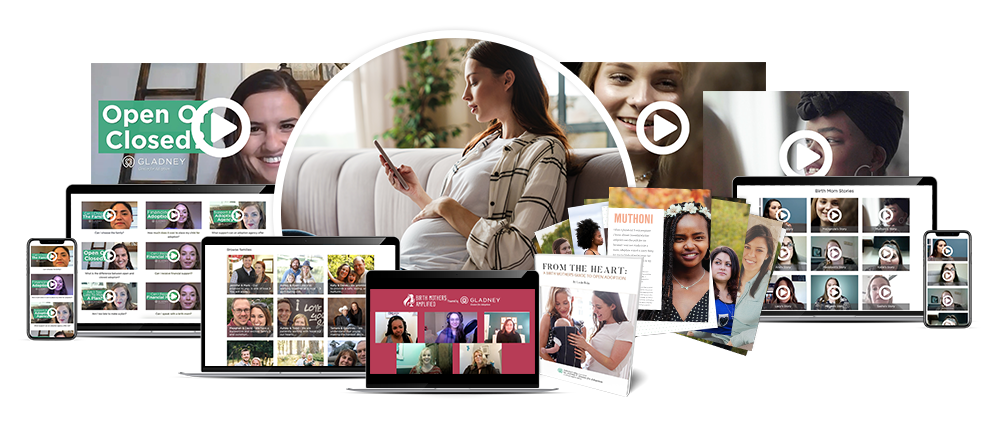 And as that filled my arms, it molded me into the person that wants and needs to get back out there, with my adoption people. Adoption is where I fit, it's what I burn for, it's what I champion. Adoption is everywhere, in every household in some way or another. The creation of families through children, through parents, through pets. It is literally everywhere. And it is time for me to speak up and fight the good fight. I missed being part of this community and bonding with amazing people.
We all know life happens to everyone; it happened to me. And I try to remember that life is long and you never know where you might be headed. The good stuff is never planned, but seems to be the result of some drama that nearly breaks you. This is absolutely true for me. I'm grateful for adoption for so many reasons, for my little man, for his family, and for pushing me into working on me. It took being an adoption advocate to make me realize I was more than a birth mom.
I wonder what else it will teach me.