Experiencing an unplanned pregnancy can cause many financial strains and burdens. While you're exploring your options, it can be difficult to stay financially afloat. If you're considering placing your child with an adoptive family, or you've already started down that path, know that sometimes your living expenses will be paid for during your pregnancy. Most states allow potential adoptive parents to pay for the living expenses of the birth mother. While it's illegal for a birth mother to be compensated for the placing of her child, the placement process should neither make the birth parent experience financial gain nor financial loss. Some women even find that as a result of the pregnancy, they can't work. This type of situation is when helping with living expenses is generally accepted.
Some of the living expenses that could be covered are as follows:
Housing: Everyone deserves to have a roof over his or her head. It is important to have adequate shelter– housing that is safe, warm, and comfortable– for both you and your growing child. Potential adoptive parents, or even adoption agencies with which you're working, may offer to pay for rent. If you currently don't have a stable place to live, they may help you find a women's shelter in your area.
Food: Proper nutrition is essential to a healthy pregnancy. Everyone involved in the adoption process wants you to be healthy and your child to be healthy. Remember that if the potential adoptive parents or the adoption agency through which you're working can't help you with your grocery bills, soup kitchens and other assistance organizations are there to help.
Utilities: Just like paying the rent, paying for utilities is also essential. Possible utilities that may be paid include water, electricity, gas, trash, etc. Your utilities most likely won't be too expensive– especially if it's just you and your growing baby.
Clothing: It can be tough for anyone to have the funds to buy a whole new wardrobe. And when it comes to being pregnant, you'll want to be comfortable. Wearing your already-owned clothes will be fine for the first few months. However, once you start showing, you'll want something with a little more give.
Pregnant and considering adoption?
Get your free adoption benefits and support bundle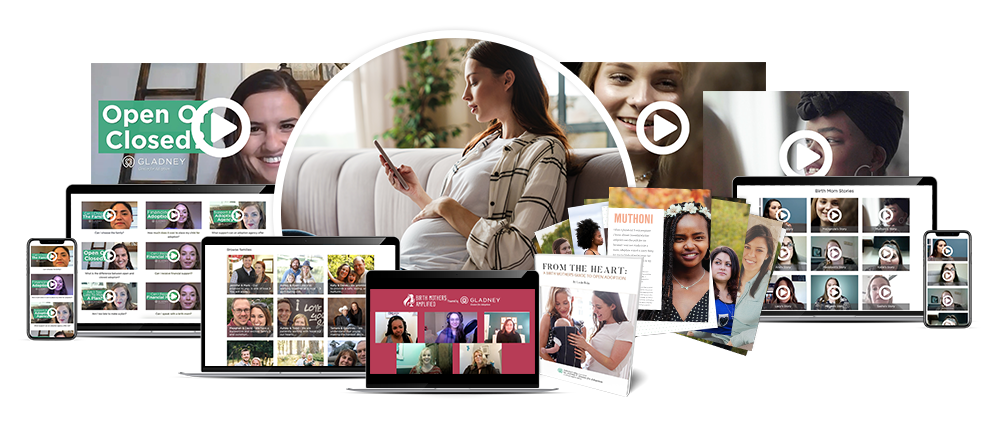 Transportation: You may find yourself without transportation. And yet, you'll need to get to doctors' appointments and legal meetings to proceed with the adoption process. In short, you'll need reliable transportation.
While it may seem tempting to choose an adoptive family based on whether or not they will cover your living expenses, it may not always be the best option or choice. Instead of using the paying of living expenses as your main priority, remember that what's important is if the couple or family is the right match for your precious baby. If you find the right match, but they don't offer to pay for your living expenses, remember that are other programs available that will help you with your necessary expenses. You just need to reach out, and someone or some organization will reach back.
Are you considering adoption and want to give your child the best life possible? Let us help you find an adoptive family that you love. Visit Adoption.org or call 1-800-ADOPT-98.