Charles Mully crouches down in the garbage ridden streets of Kibera, the largest slum in Kenya. He carefully extends a hand and utters the words "oowwee" to a small child lying under a crate. "Peace be to you." The child cautiously emerges as Mully smiles and scoops the toddler up into his arms to bring him home. So begins Scott Haze's incredibly moving documentary about the man over 12,000 children call "Daddy Mully."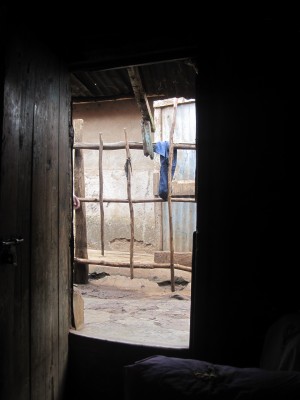 Born into poverty in rural Kenya, at the age of six Charles Mully is abandoned by his family and left to fend for himself. In the ensuing ten years Mully survives through begging, handouts, and yes, sometimes stealing, just to get by. One fateful day, Mully knocks on the door of an Indian couple in downtown Nairobi. The woman takes pity on Mully and in exchange for a place to sleep and scraps of meals, Mully cleans the floors and works in the fields. Exceptionally determined, soon Mully manages the farm and with his extra savings he buys his first matatu (a privately owned mini bus used for transportation in Nairobi).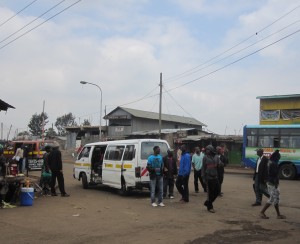 From one matatu Mully buys another and then another. Soon he not only has a transportation conglomerate but a garage, an insurance company, and even a real estate business. With his wife, Esther, and eight children, Mully lives like the "Great Gatsby of Nairobi" with fancy parties, lavish cars, and one of the most extravagant homes in Kenya. One day Mully encounters a street youth who offers to watch his car for a few coins. Mully refuses and returns to find his car stolen. And in that moment, everything changes.
In the street youth's eyes, Mully sees himself. He asks God, in a country with so much poverty, so many needy children, "What can I do?" God's answer: Take what you have been given and return it to the children. Mully struggles with the idea of returning to poverty but he embraces the message and says to his wife: "I will never work for money again." That night Mully jeopardizes his life and goes into the slums of Kibera. He finds three homeless, abandoned children and invites them home where he and his wife feed, clothe, and bathe them.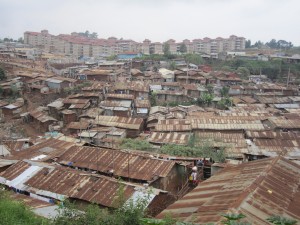 Three children expand into five and then fifty and then one hundred. Soon the family outgrows their home so they try to add on to accommodate their new additions. Each time the funds of the family run low, each time Esther is unsure where she will find food to feed the children, a miracle happens. A donor provides funds, a truckload of provisions shows up at their house. When the family expands beyond their Nairobi compound, Mully moves the family two hours away to a rural area he and his wife had been saving for their retirement: an expanse of desert-like land. Everyone is dubious but Mully stays strong. Here they will build and here they will find water.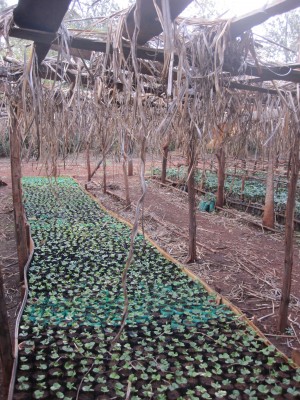 Over the next few years Mully Children's Family (MCF) expands from a residential compound to a sustainable farm to an agriculture complex. After the 2007 elections dissolve Kenya into a humanitarian crisis, MCF responds with daily visits to the Eldoret IDP (Internally Displaced People) camp where Mully and his family feed 2,400 children a day for a solid year.
But along the way there are struggles and there are doubts. At times Mully's biological children feel overshadowed and unimportant compared to their father's call to help orphans in need. Mully's wife, Esther, struggles with her family's increasing lack of security. And Mully's own church shuns him for welcoming prostitutes and street boys into his home. But Mully welcomes everyone in need into his home. No matter their past, what matters is their future. Mully's children go on to graduate, earn degrees as doctors and community providers, and some even return to the compound to help others like themselves.
An incredibly inspirational film, Mully does more than highlight the life of an astounding man. It's a story about faith. It's a story about believing in something bigger than yourself. And it's a call to each of us to look into our own communities at the hundreds of children in need. The film ends with the words that there are 450,000 children in foster care in the U.S. right now and more than 150 million orphans worldwide. What can we as individuals choose to do with that information? As Charles Mully shows us, the possibilities are endless.
Find out more about Mully Children's Family here: https://mcfus.org/ and find out more about Mully the Movie here: https://mullymovie.com/