On March 29, 2013 I gave birth to a beautiful baby girl. I placed her with her forever family a day days after that. Today she is a shy, adorable, heart-stealing, 3-year-old.
Last year I lost my biggest cheerleader for all of life's challenges and successes, my mom. She passed away in September 2015. When she died I felt like I was literally dying too, from a broken heart. I didn't think I would ever recover. I thankfully had my aunt, my mom's sister who also lost her mom at a young age, to help me with my grief.
After my mom died, my financial situation forced me to move out of my childhood home. I had to go through all of my things and all of my mom's things, deciding what to keep and what to give away. I cried so much during those months of packing up my home. I lived in three different places in six months after my mom's death; it was utterly exhausting packing up and leaving each time. I finally moved in with my dad and his family.
In February of this year I got a referral for a nanny job, which I got. I am now a full-time nanny for two children, a three-year-old boy and a one-year-old girl. I love them dearly; when I am not with them on the weekends, I miss them. I can't wait to watch them grow over the next three years that I am with them.
About three weeks ago I received an email from my daughter's mom saying that she wanted to talk to me. Of course, I expected the worst. And it kind of was. She told me that they would be moving by across the country to Idaho. During the phone call I didn't really hear anything after "we are moving." I was devastated. After we hung up I cried for an hour, not knowing how our visits would change. Would I ever see my little girl again? When? I was depressed for a week. I didn't want to get out of bed, though I did anyway because I needed to keep my job.
I recently had a visit with my daughter. We met at a restaurant. Her older brother saw me first. He ran to me and hugged me so tight. Then came her little brother. He also ran to me and hugged me. My daughter, on the other hand, was very cautious about who I was. Her little brother went over to try and convince her that I was okay, trying to get her to remember me. She eventually warmed up to me with hugs and smiles.
Pregnant and considering adoption?
Get your free adoption benefits and support bundle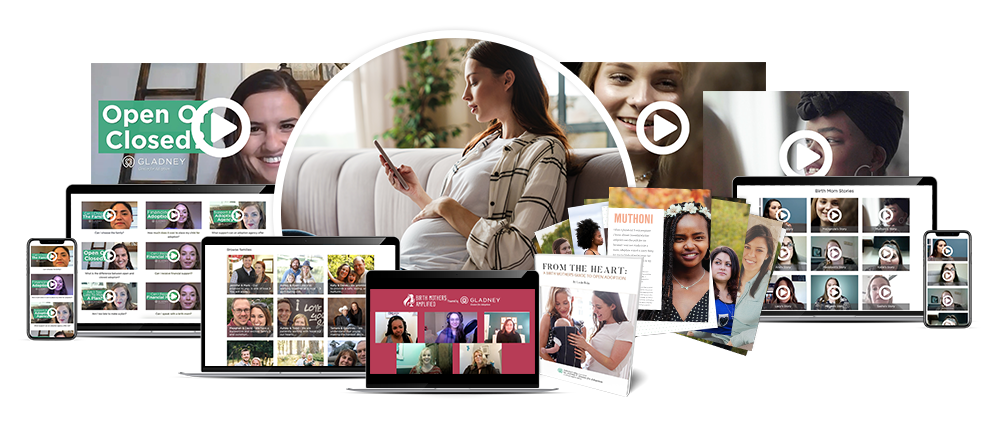 It started to rain, so they invited me to go to their house, which was so amazing. My heart was just leaping because I had always wanted to see them in their environment. The moment we arrived at their home, the kids were playing, running around with their toy shopping carts. It was so cute, and I had the biggest smile on my face. Then we had a wonderful family dinner; it was the first time I'd done anything like that since my mom died. Then I gave the kids their presents from their birthdays and upcoming birthday.
Their happy faces when they saw the gifts were priceless. I gave Emma an Elsa dress and gloves, and she immediately launched into a marathon "Let it Go" dance session. Her little brother even got in and danced with her (at her request). I spent three hours at their home, spending time with them as a family. During this visit we talked about why they were moving and what would we do about visits. We decided that I would fly out there to see them, simply because they don't have any family here except me. Once I realized that things wouldn't change, that we both wouldn't let that happen for the sake of Emma, I felt a lot better about their upcoming move.
Three years post-placement, I have a wonderful birth daughter. She has a family I adore. I am a year into grieving for my mom. I have a great job. Though it hasn't been easy, life has moved forward.
Pregnant and considering adoption? Click here to connect with a caring adoption professional who can help you think through your options and make a plan that is right for you and your baby.