"They play like sisters. Argue like sisters. Defend like sisters. Love like sisters." These are the words of Savannah and Robbie Alderman regarding the newest additions to their family. During our Zoom interview, there was curiosity from the girls to see who their parents were speaking with along with the desire to naturally bond. It is amazing to think that faith on the part of the girls and their parents brought them together. Faith tells us it is well. Faith helps us embrace our path. Faith shapes us and guides us in our journeys.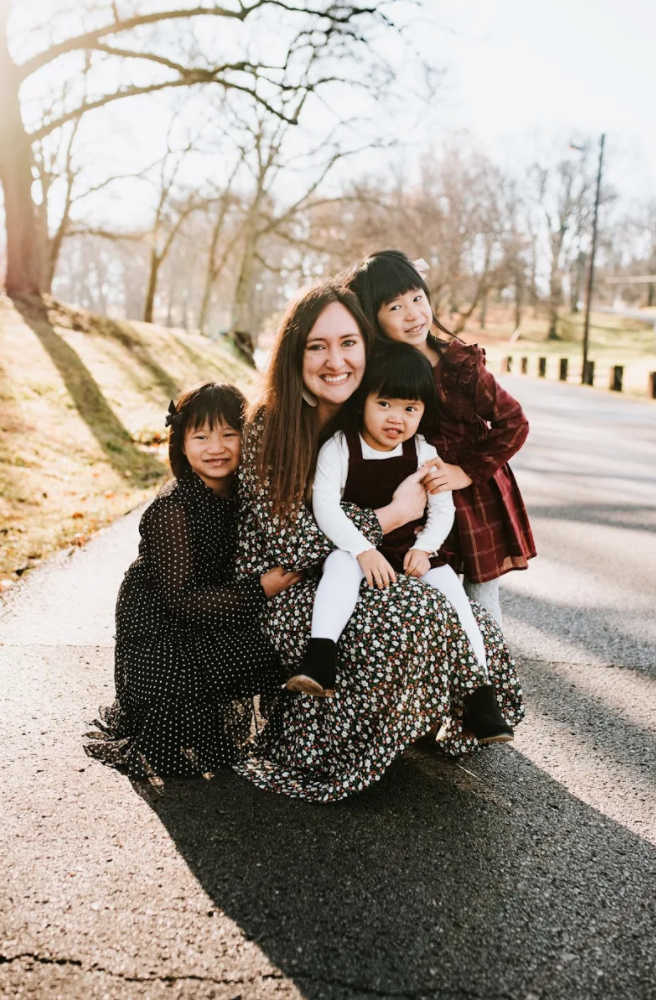 It gives us the perseverance to go on when things get hard and gives us the confidence that all things will work together. To hear the Alderman family story is to hear a story based on the foundation of faith. James Fowler in his book Stages of Faith: The Psychology of Human Development and the Quest for Meaning says that "faith is a person's way of seeing him or herself in relation to others against a background of shared meaning and purpose" (Fowler, 4). Fowler continues to say that regardless of becoming nonbelievers, agnostics, or atheists, people are concerned with how to put life together and make "life worth living" (Fowler, 5). It is my experience with adoption that whether I am the teacher of an adopted or foster child, the adopted mommy of my precious boy, or the friend of the adoptive parents—believer or nonbeliever—there has to be some related element of faith in an adoption journey. To Robbie and Savannah Alderman, they believe that their faith in God led them to their adoption in Taiwan of Evelyn (7), Lucy (6), and Ava Grace (4).
The Beginning: A Seed of Faith
In the spring of 2018, Robbie and Savannah were ready to grow their family through adoption. This was always the plan for them since they were married in June of 2016. Robbie and Savannah always had a heart for adoption because of their passion for overseas missions and children. Savannah came into their marriage with a background in occupational therapy, which led her to complete internships in both domestic and overseas settings and powerfully expose herself to the influence of adoption. Robbie has a background in Worship Ministry and always found himself around different types of people from different races and cultures.
Due to Savannah's background working in occupational therapy internationally, they knew they would adopt from overseas, but she thought it would be from Haiti—where she was studying—or Africa. The direction of that idea changed, but she never gave up on international adoption. While she shares this part of their story, I'm reminded of a quote by missionary Elisabeth Elliot. "Faith does not eliminate questions. But faith knows where to take them." Savannah's time in Haiti did not prepare her for adoption to Haiti, but it prepared her heart to love and raise a child who was from another country. More importantly, it gave her insight into the needs of children in orphanages and how her experience in occupational therapy would help connect her family with wonderful resources in their area. They always knew from early on in their marriage that they wanted to pursue adoption. They were searching for different places that had ethical standards and took appropriate measures to take care of the children. Savannah had exposure to corrupt adoption and wanted to make sure that the adoption was ethical. Plus, Savannah explains that their age and years of marriage made their options for international adoption limited. In searching, they turned to their faith in God. During this time of waiting, they went on a mission trip to Taiwan that would alter the course of their path to adoption.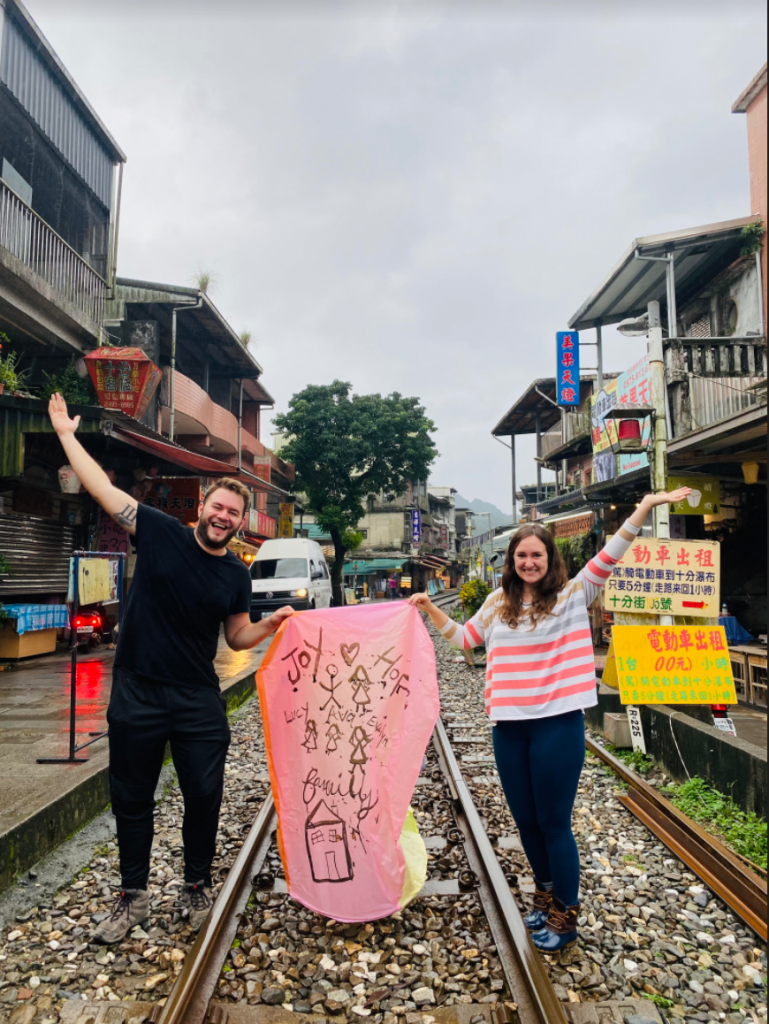 In June of 2018, Robbie had an opportunity to lead worship on a mission trip in Taiwan for ten days. It was a camp for missionary students. Savannah was able to come along as the recreation director. They went and they fell in love with Taiwan. While they were in Taiwan they met and befriended an American missionary couple who were living in Taiwan and adopted through Gladney from Taiwan. The husband was in occupational therapy just like Savannah. Through various conversations they found they connected with the idea of adopting from Taiwan because as Savannah said in a Love What Matters submission, "they felt that Taiwan had an amazing adoption program that focused on the best care for the children until they found their forever family." In our conversation, the couple shared their story of how they went home and prayed and fasted about a potential adoption in Taiwan. Savannah further explains that they spoke to two of their friends when they came home who adopted domestically and they used a social worker who was working at an agency. When they contacted the social worker, it turned out that the agency had partnered with Gladney for adoptions in Taiwan. They remembered that Gladney was the agency that was mentioned to them by their new friends who lived in Taiwan. These connections to Gladney helped build their faith that they were heading on their path to adoption. The couple began training through Gladney that fall.
The Gladney Center for Adoption works with two government-licensed child welfare foundations in Taiwan. Gladney's Taiwan program can offer adoption opportunities to families desiring to adopt a toddler or school-aged child. Families can also adopt one child or a sibling set. The program attempts to place the children with Taiwanese families first before giving them a chance to be adopted through another country. The Aldermans eventually found their daughters at the Waiting Child site at Gladney, but instead of a direct route, they took a detour.
The Middle: Perseverance Produces Faith
In November of 2018, their home study was complete and they were ready and waiting to get a direct referral. After two months, their caseworker sent them a profile of a child who they thought would be their child. However, less than 50 days later, they found out it was a failed match. While there were many questions about the direction they should go, they continued to rely on their faith in God and felt the tug to continue the process but in the referral program. While they were hurt and confused, they did not lack faith. In April of 2019, faith shifted their path to check in with the Waiting Children program at Gladney. One day, Savannah stumbled across the picture of three sisters who were 6, 4, and 2 years old at the time. Children who have special needs and are a sibling set are typically tough to adopt, but Savannah explains they were open to both scenarios for growing their family. However, if they were to accept this sibling set of three girls, this would take them from zero children to three children.
Savannah sent the picture to Robbie expecting that he would object to the idea of bringing home the girls. Soon after sending the photo, Robbie sent back a message asking that they find out more information about the girls. Thus Savannah and Robbie spent about six months finding out more information and filling out the necessary paperwork to adopt the girls. They had to wait on their full profiles, get their home study updated, get paperwork translated and sent, re-do their I-600A, and then get final signatures from the birth mom. I can definitely attest that six months more of paperwork will really try your patience and truly be a test of your faith. Finally, in October of 2019, they got the call that they were matched with the girls.
Savannah explained that she did not feel that the paperwork was that bad because she is fine with a to-do list; however, she said that waiting in between felt very long. There would be circumstances when they would do paperwork and then they would wait for about six months. The couple explained that they had their first court date in April of 2020 and then the judge made a ruling in September of 2020. It's been my experience that while you wait, you do something fun or out of the ordinary to make the time go by. Savannah and Robbie traveled to Colorado, Florida, and Charleston while they waited to hear the news about the girls. Also, they spent more time working to earn more money because they knew that their adoption would cost more than they initially planned. Finally, on October 25, 2019, they got the call that the girls were a part of their family, but they had to wait 11 more months to get them because of COVID-19.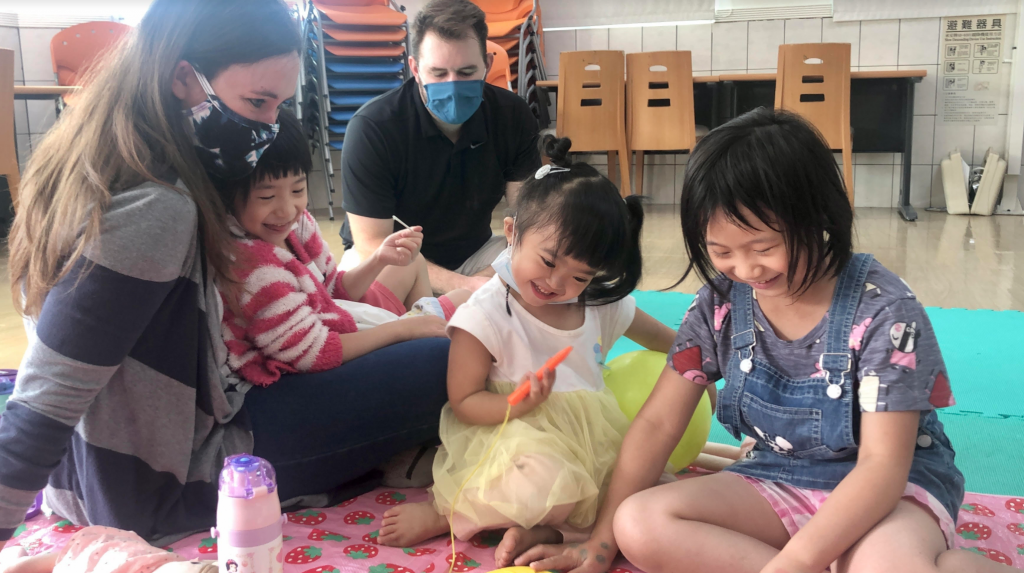 Meanwhile, in Taiwan, the girls were going through their own process to transition to adoption and life in the United States. They went through a transition process that included counseling and skyping with Robbie and Savannah to prepare them for the move to the United States. Finally, after 11 more months of waiting, Robbie and Savannah were ready to travel to Taiwan to get the girls.
Due to COVID-19 restrictions, Taiwan required that they stay in the country for a month. Robbie and Savannah were required to quarantine in separate hotel rooms for two full weeks followed by a self-health management week. This meant they were in Taiwan for 21 full days without ever getting to see the girls. Finally, after 21 days they were able to meet them and spend time with them in person on November 16, 2020.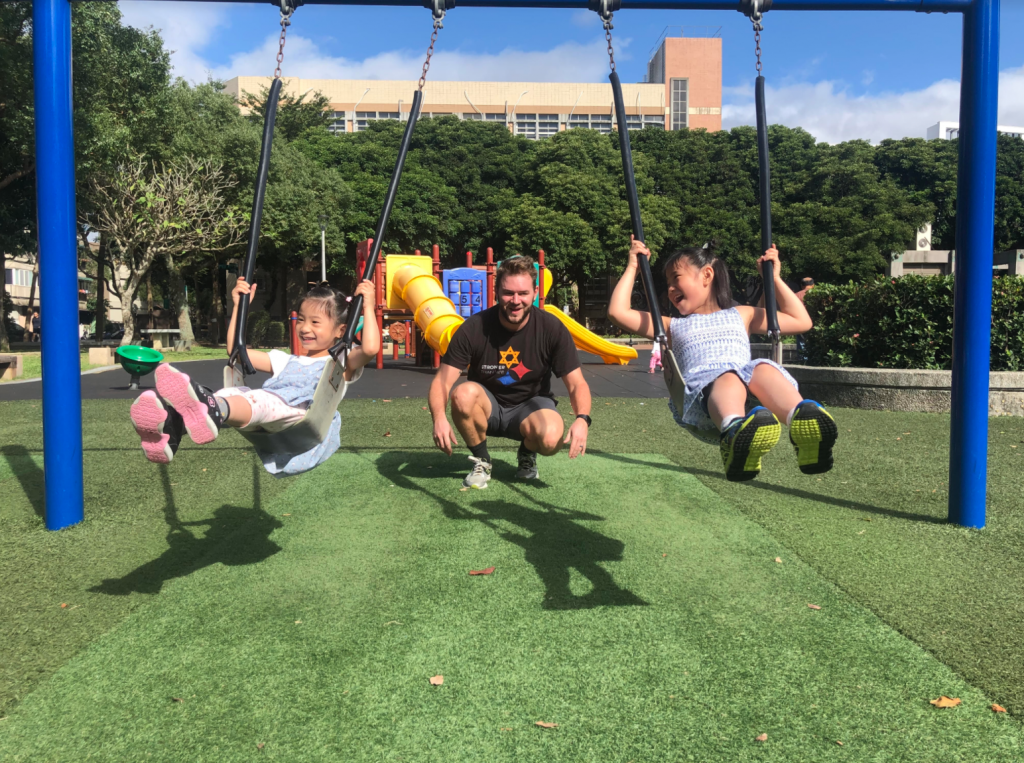 While they were in Taiwan with the girls, they had multiple appointments and they explored the area with the girls. However, they spent the rest of the time going to the park to meet up with another family that was in Taiwan to adopt their son, and they met up with our friends that live in Taiwan. They went to the zoo one day and found a botanical garden close by to explore! Luckily they brought a double stroller with them, so they were able to navigate the streets of downtown Taiwan without too much stress. After a week of being in Taiwan, they were ready to bring the girls to America.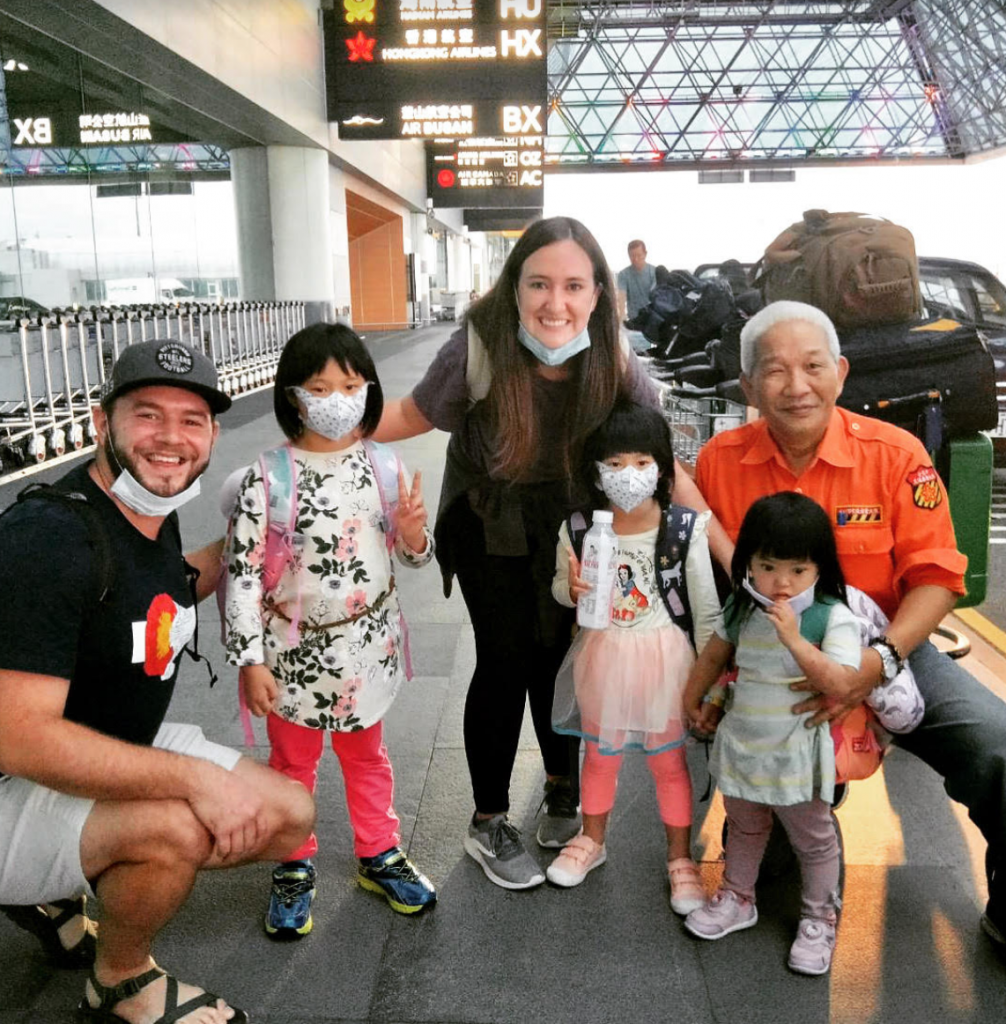 Post Adoption: Faith in the Journey
As with anything, there is an adjustment period when walking through a change in the family, but culturally the Aldermans were prepared. They spoke to many Asian families as a resource and they are friends with Chinese families who can work with their daughters. Robbie explains that he's been working on learning Mandarin Chinese for two years, not just for himself, but to bond with them as well. He explains that the girls enjoy the fact he's trying to learn and they try to help him. This presents a unity perspective between them and the girls and he wants to show that they respect their birth culture. They plan on celebrating holidays like Chinese New Year and learning as much as they can about the Taiwanese culture. Ultimately a picture of what they believe is a picture of the Gospel.
The girls just started school in a new country and live in a new home with new foods, language, and culture. The new parents are getting settled back into their jobs while navigating new titles as parents. The couple shares that the girls are learning the different routines and are getting adjusted to sleeping in a room together without Mom. With the girls hanging on their shoulders, Savannah explains that they want the girls to "experience everything that they can offer them." She shares that Evelyn wants to play basketball, Lucy is interested in ballet, and little Ava Grace is potentially going to be president one day. According to her dad, they want to offer all of these opportunities to them in their new home. The discussion at the end of our Zoom conversation is Evelyn sharing her excitement about an upcoming car trip to their grandparent's house.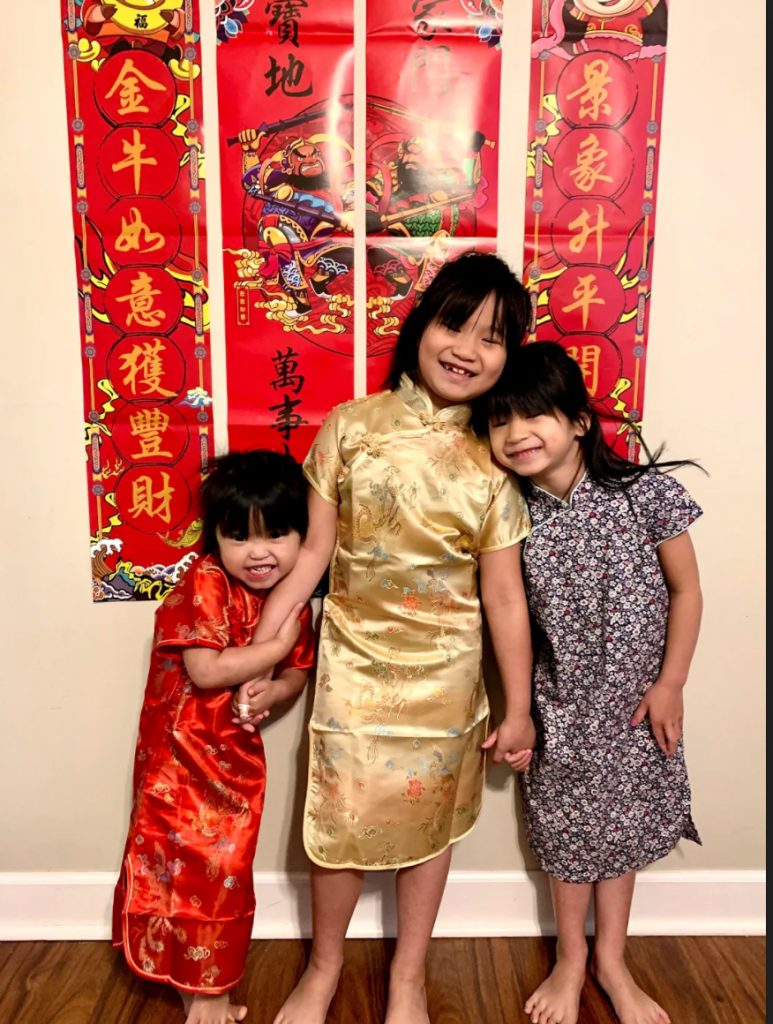 While the paperwork and the waiting are over, a new stage of life is beginning with this new family, thus bringing about a new level of faith. What started as a simple heart's desire for adoption grew to an ordinary conversation with a couple on an ordinary Christian mission trip to Taiwan. This grew the faith of the couple to begin a two-year process in adoption that ended two years later as adopted parents of three Taiwanese daughters.
This, as Robbie shared, gave a "different life into the future of our family." It is a family that may look different on the outside but is united with an abundance of faith.
Considering adoption? Let us help you on your journey to creating your forever family. Visit Adoption.org or call 1-800-ADOPT-98.