A residential treatment program is a live-in facility that offers a safe, controlled environment for children and adults. Residential treatment facilities will typically offer a variety of different kinds of therapy. There are many reasons why treatment in a facility will be utilized; typically, a person will be admitted due to mental illness or substance abuse. Frequently, residential treatment is the last option in trying to secure help for a loved one.
If you find yourself in need of a residential treatment facility for your adopted or foster child, you are likely overwhelmed by the "what if"s and fearful of the unknown. It is likely that you have been through hell and you are at your wit's end.
Breathe deeply and take a moment to acknowledge your pain.
The perspective of this article is formed by difficult life experiences and the need to find help for one of our children in a residential treatment facility. It is a difficult road, for sure, and was the last option. We found that, while it was our only choice, it has proved to be very beneficial.
Step 1: Is Residential Treatment Necessary?
There are many circumstances that can impact the decision to admit a child into a residential treatment program, but oftentimes, you are not sure if it is the right call for your child. When our family got to the point of needing this kind of help, it took months before we were able to secure a spot for our child. There came a point in our lives where we were no longer able to guarantee the safety of our children or ourselves. We had faithfully participated in therapy with this particular child. We had struggled through multiple short-term inpatient hospitalizations for more than a year. We learned to navigate the confusing world of partial hospitalization programs (programs that run the hours of a typical school day and offer therapy as well as education), twice.
We were at a total loss as to how to help our adopted child. It was terrifying. The reality of sacrificing everyone in the home to save one hit us square between the eyes as we faced the harsh reality that we were, in fact, helping no one. We were doing everything we could possibly do, but everyone was hurting. Everyone was in danger. Everyone was in such turmoil that we were all just surviving. The chaos of our home led to isolation and fear. It was very difficult and had been hard for years.
The idea of residential treatment was in the back of our minds, but it had always been labeled as "giving up on our child." The idea of handing your child over to a hospital when you have committed to being their parent–their family–is not something you ever imagine you will have to do. For us and so many others, facing the reality that you are not able to care for your child and give them everything they need is heart-wrenching. It is unthinkable.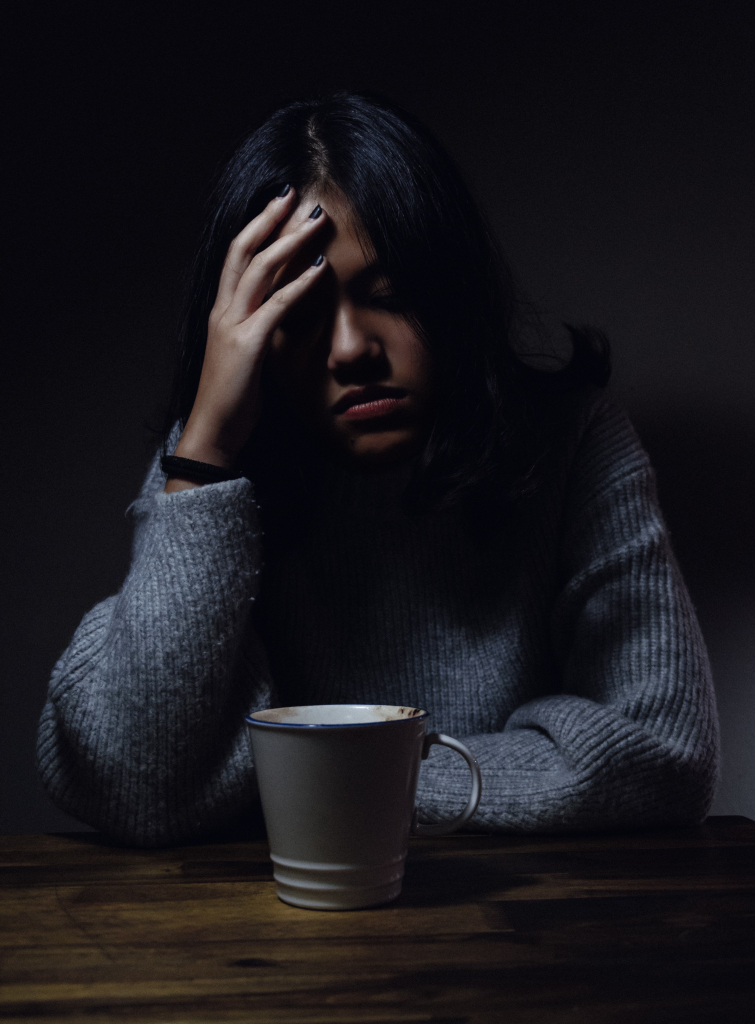 Then one day, the unthinkable became our only option. Acknowledging the reality of the lack of safety in our home and the desire to protect and serve all of our children, we started to look into residential treatment options. We initially sought counsel from our child's therapist and our adoption agency. Trusting their experience and knowledge, we were able to begin the process of seeking additional help for our family.
Like most journeys, this one had bumps along the way. Each phone call I made led me to the next phone call I would have to make. Each new connection offered more information, and more information led to more questions. Initially, I spoke with one of the social workers from our agency who happened to live in our city. She was able to guide us to the right people and answered a million questions. I am so grateful for her generous support and patience with me. Each person I spoke to, without exception, confirmed that we were at the point where intervention in the form of residential treatment was our only option. We slowly came to the conclusion that caring for this child–for all of our kids–meant that we needed to entrust her to the unknown. For me, hearing so many people affirm our need for this level of care helped me to understand that the amount of help was, in fact, needed and okay.
Step 2: Assessments, Funding, Waiting
Once we came to the decision that we needed to find a residential treatment program for our child, we had many meetings and evaluations to complete. We had our daughter assessed by many different agencies. We opted to utilize the resources available to her through our county. The assessment period lasted for around a month. By the time we were done, we had no doubt that the mental health needs of our child were far greater than what we were able to support. This further affirmed that we were making the best decision for our child.
Once all of the evaluations were submitted, we were able to have a zoom meeting with a panel including her therapist, county social workers, juvenile court representatives, my husband, and me. The panel discussion lasted about 45 minutes, and we discussed her history, our treatment of her care from the time she arrived in our home up until the present. We also discussed the reason we had started to look into residential treatment. The panel was unified in their response in favor of the need for residential care. The outcome of the panel was that our county social worker would move forward with locating a facility that would meet her needs. Within a week of this panel meeting, our child was on the waitlist for 3 residential treatment facilities.
Tragically, there is a huge need for facilities that offer this intense level of care. Our wait was 12 weeks and found funds and grants available for children who have been in foster care. We were able to secure funding, insurance coverage, and an agreed-upon amount for us to pay, making it possible for us to afford the expense of a residential treatment program.
Step 3: Finding Balance
Once our child was admitted, I sat down for an appointment with her primary therapist. My main goal of this appointment was to establish a healthy rapport with her therapist as well as discuss what my role should be. I spoke openly about my concerns and expressed my desire to fully entrust my child to her care. We decided on weekly therapy sessions for the duration of my daughter's stay in treatment. The weekly sessions would consist of time for the therapist and myself to talk one on one(always about my daughter), and then spend time with my daughter working on issues. We also made it a point to set goals and check on her progress. While she was there, having a weekly meeting scheduled made me feel like I was able to keep my pulse on her journey.
Her therapist really listened to my opinion and treated me with value and respect. While she was there, we were also able to connect with everyone on her team. This was important because it allowed us to trust them to care for her and still be able to take part in her daily treatments. I was surprised by how quickly we found our rhythm and the way the relationship between us and her care team became cohesive as we all worked together to support this precious child.
While she was there, I found myself able to release her care and this allowed me to focus on our other children, my marriage, and myself. I began weekly and biweekly therapy sessions. The time to process the PTSD that had taken over my mind was priceless. My husband and I were able to establish frequent date nights and get away for a weekend. Our other 3 children were able to seek therapy too. They had space to breathe, heal, and process all of the trauma that they had endured. Finding balance in all areas of our lives took intentional focus at first. Once we figured out how to focus on the present while working through the pain of the past, we found healing, growth, and balance.
Step 4: Listen to Your Gut
Once our daughter had been in the residential treatment center for about 3 months, the honeymoon period ended. She began to exhibit behaviors that we had dealt with at home, and the real work could begin. Throughout her time there, we would talk almost every day. I was going to the facility, about an hour away from home, weekly, and my husband would visit her on weekends about once a month.
There came a point when my gut let me know something was not clicking with her. I had the overwhelming sensation that she was treating her time there like she was away at summer camp. We made some changes to the schedule. We limited phone calls, switched to Zoom instead of in-person meetings, and we had to put firm boundaries in place regarding negative behaviors we saw during our encounters. About 2 weeks into the changes, our daughter had a breakthrough!
The truth is, you know your child better than anyone, and listening to the voice in the back of your head is a valuable part of parenting while your child is entrusted to someone else.
Step 5: Remind Yourself that You Aren't Giving Up
Throughout her time in residential treatment, I had to keep reminding myself that this was the best thing for her. It was our only option at the time, and not only was she getting the help she needed, but all of us were healing. The amount of healing that took place in our family during her time in residential treatment far surpassed the healing that we could have facilitated while she was in our home. So much life happened while she was gone, so many moments missed, but we are so much better for it now. All of us. Sending her into treatment has given her a new lease on life and has given us a greater capacity to live, love, and thrive together.
Disclaimer: We were fortunate to find a hospital that practiced gentle leading for children and guided healing in a safe way. It is very important to check on the facility and pay attention to details and be watchful of interactions.