Breyton from Texas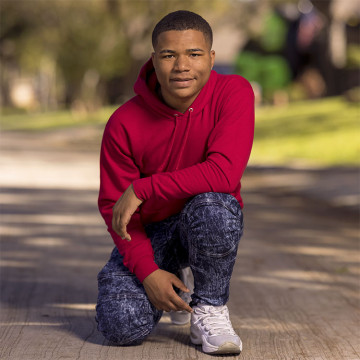 Age 16
Gender Male
Location Texas
Ethnicity African American
Case Number 94307
My Siblings Kalib
---
Breyton is a kind and friendly teenager. He loves spending time with his friends and his brother. He likes to talk on the phone or look through social media. He enjoys playing basketball and self-admits that he is not very good at it. He desires to attend college in the future, but has not decided on what he wants to do when he grows up. He is doing well in school, though he can have difficulty focusing. He is articulate and is able to voice his opinions and aspirations. He likes to be involved in any decisions that need to be made about him. He is very bonded to his brother, Kalib, and wants to stay placed with him. Breyton has a great sense of humor and is able to find comedy in most situations.
Kalib and Breyton are loving and intelligent teenagers. They both enjoy spending time with their friends and have friendly, outgoing personalities. They enjoy having conversations with both peers and adults. They enjoy social media and using their phones to keep up with their friends. Kalib and Breyton are both interested in working part-time jobs after school. They both desire to go to college. They are both articulate and able to vocalize their wants and needs. They like to be involved when it comes to making decisions about them or their future. Kalib prefers to be indoors playing video games, while Breyton would rather be outside playing basketball. They enjoy making others laugh and are often telling jokes. The brothers are very bonded and being adopted together is the most important thing to them. Visit us at the Heart Gallery of the North Texas.
Breyton's forever family will be patient, nurturing, and structured. His forever family will reassure him that he is safe, stable, and loved forever. Breyton will thrive in a home that will allow Breyton to express himself and learn from his own mistakes. His forever family will ensure that he continues with any supportive services needed.