Eli from Texas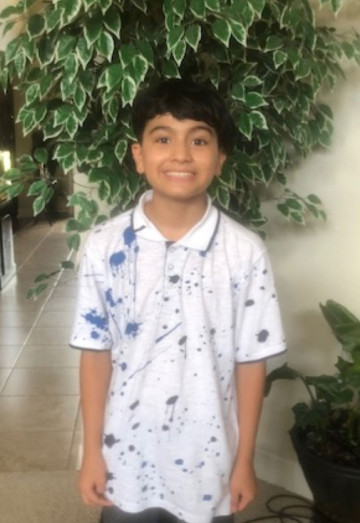 Age 15
Gender Male
Location Texas
Ethnicity Hispanic
Case Number 83917
---
Elie is a happy, energetic, and talkative child. He enjoys outdoor activities such as swimming, soccer, and football. He is an active child who enjoys the outdoors. Elie loves to play with his fidget spinner, Legos, and video games. He is currently taking guitar and vocal lessons. Elie is interested in participating in the church choir, if given the opportunity. He enjoys biking, water balloon fights, and any other outdoor activities. He enjoys playing tag as well. Elie's favorite school subjects are math, history, and reading. He loves to eat pizza, pineapple and oranges. Elie does well academically and has minimal academic issues in school. Elie is a smart, fun loving ball of energy.
Elie and Josiah are an active and fun loving sibling pair with plenty of charisma and hearts full of hopes and dreams. They consider each other team mates and have a strong sibling connection. They look forward to being with one another and having a family who supports their dreams and passions. The brothers are an active pair and enjoy outdoor activities such as, swimming, bike riding, and sports. The boys love to climb trees and have high energy. Elie is the oldest and loves to talk. He loves Pokemon and enjoys playing video games. He is adventurous and hopes to travel to New Mexico and New York. Josiah is a quiet and energetic child. He loves to play outside and is also a big fan of Pokemon. These two fun loving, smart, and energetic children are looking forward to sharing their love and adventurous personalities with a great family.
Elie is anxiously awaiting his forever family! He will benefit from a family who has a moderate high level of structure, supervision and, support. Elie will benefit from a family that is active and enjoys the outdoors. He needs a family who will provide him with unconditional support and guidance, and a family who will help him through his anger issues. Elie has expressed the desire for a family in Texas, as he would like to stay connected with his older brother. Elie needs a family willing to advocate for him while providing new challenges to encourage his progress.