Jaylin from Texas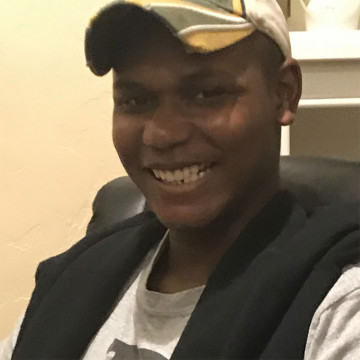 Age 17
Gender Male
Location Texas
Ethnicity African American
Case Number 80839
My Siblings Mariah
---
Jaylin is a soft-spoken child who has a peculiar laugh when he finds something funny. Almost everything makes him laugh and he loves to laugh. He is very down to earth and not easily upset. Jaylin is easily redirected when he does get upset, but it's usually when things don't go as he had envisioned. Jaylin is very protective of his younger sister and they have a unique bond. Jaylin is playful, polite, and has his own fashion sense. Jaylin loves sports, especially basketball, and his favorite player is Kobe Bryant. He also has a favorite football team, which of course it's the Houston Texans! If he could he would trade Pokemon cards, watch movies and play video games every day. He is ready and willing to be a part of a loving forever family.
Mariah and Jaylin have a very close connection with each other and desire to be adopted into a loving family. They enjoy playing together and are always looking out for each other's best interests when they are together. Jaylin is rather shy and loves to receive attention and affection from his caregivers. He loves to collect basketball and Pokemon trading cards. Mariah and Jaylin share many of the same hobbies, but each have their own unique personality. Mariah is a soft spoken child that has a very robust laugh once she gets to know you. She loves playing with dolls and watching cartoons. Jaylin is very down to earth and not easily upset. Jaylin, being the older of the two, is very protective of Mariah and loves her very much.
Jaylin's forever family will understand and use age appropriate discipline, as well as exhibiting patience. Jaylin will thrive in an environment which consists of structure, consistency, and firmness. Jaylin is excited about being adopted and it's in his best His forever family will cultivate his interests and help him to strengthen his weaker areas. One of his wishes is to be adopted with his sister.