Kyle from Texas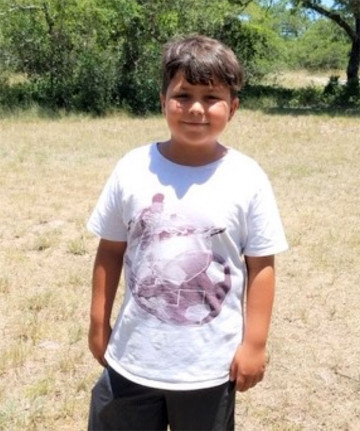 Age 12
Gender Male
Location Texas
Ethnicity Hispanic
Case Number 90117
My Siblings Caleb
---
Kyle is a thoughtful and active boy who enjoys playing basketball and football. He does well in school and states his favorite subject is History. At times, he benefits from reminders to complete his assignments and to stay on task. Kyle also enjoys playing video games and watching T.V. He is learning to use coping skills such as listening to music, drawing, reading, and having time to himself to calm himself down when he becomes upset. Kyle hopes to find a family who will expose him to different opportunities as his interests grow and his dreams about what he wants to become when he grows up expand.
Kyle and Caleb are very close with each other and get along well. They both feed off each other's interests and hobbies and tend to be competitive in nature. However, these brothers will benefit from a family who takes the time to help them develop individual hobbies that they can enjoy as a family. Kyle can be protective of Caleb around others. Both brothers are looking forward to finding their forever family who will provide them both with a sense of "normal." The boys will benefit from being provided with individual attention while also having the bond between them supported and grown.
Kyle will benefit from a stable, supportive and nurturing family who will offer him structure and consistency. He hopes his forever family demonstrates affection towards him and teaches him how to care for others. Kyle dreams of a family who will provide him with new opportunities to help him learn and develop new talents and interests.