Liam from Texas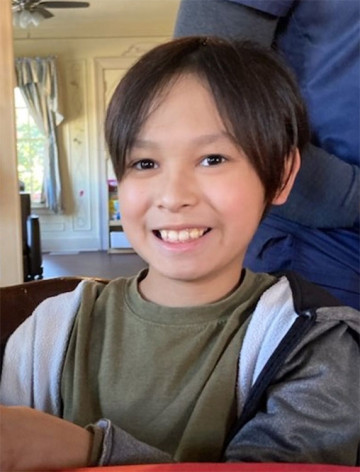 Age 11
Gender Male
Location Texas
Ethnicity Hispanic
Case Number 92118
My Siblings Cheryl
---
Liam is a very creative, outgoing, and friendly child. He loves to laugh and is very playful with his peers. Liam is a resilient and fun-loving child who maintains positive interactions with those around him. He enjoys playing with action figures and especially loves toys related to Spider-Man. Liam enjoys participating in activities, he is a self-starter who enjoys running around the playground with his peers. Liam also enjoys engaging with his peers and adults by making jokes, telling funny stories, and making funny faces. He can be very trusting and easily expresses his desires. Liam is very protective of his sister. He loves the outdoors and has a very curious nature. Liam also likes playing with Transformers, Power Rangers, and Legos. He has a great talent with origami and is very creative. Liam has great self-awareness and is a very smart young boy.
Cheryl and Liam are a fun loving, energetic, and outgoing sibling group! They love to be outdoors, interact with others, and play with their toys. Both children are very curious and eager to learn new things. They love to go on outings together and go the park or playground. This pair of children are very close to one another and Liam is very protective of his younger sister, Cheryl. Cheryl looks to her brother for guidance and Liam can help Cheryl calm down when she is upset. They interact well with each other and enjoy each other's company. Liam is very in tune with Cheryl and frequently knows what she wants, and he will speak up for her to make her wishes known. Cheryl and Liam have a very unique relationship but understand each other. They are a very close pair of siblings!
Liam is open to having a mom and dad in his forever family, he would like to join a nice family who meets his needs. He will thrive in a family who provides structure and routine with clear expectations. Liam will do best with a family who is very knowledgeable and understanding of his needs. Liam is very close with his sister, and they will need a forever family who accepts them both.