Liliana from Texas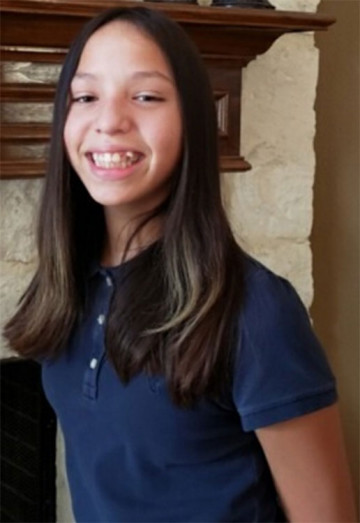 Age 14
Gender Female
Location Texas
Ethnicity Hispanic
Case Number 90705
---
Liliana is sweet, fun, and outspoken. She is a very good listener. Liliana likes watching Tik Tok videos on TV and enjoys spending time with her siblings. She can be silly and funny at times. Lilian enjoys spending time outside running, jumping, playing football, fishing, swimming, and riding a bike. She also loves playing with pets. Liliana is a little shy and sometimes looks to her older sister for answers. Liliana likes to participate in sleepovers. Liliana has an interest in science and she always talking about building rocket ships. She has dreams of working at NASA one day. Liliana also enjoys crafting, shopping, and going out to restaurants to eat. Her favorite restaurant is McDonalds and she love eating French fries.
Evelyn the oldest and she is very smart. She wants to go to college and become a lawyer. Liliana is sweet and outspoken. Liliana love fishing and swimming. Heidi is very sweet and is a little shy. She enjoys playing outside with her sisters and watching Tik Tok videos on TV. Evelyn and Liliana are close to each other, but they do argue from time to time. Both Evelyn and Liliana are also close to Heidi. Evelyn, Liliana, and Heidi enjoy going shopping, swimming, and going out to eat together. The girls enjoy watching TV as well and playing board games. The girls enjoy chatting with friends on electronic devices. Liliana and Evelyn prefer to play games or watch TV while Heidi enjoys playing outside.
Lilian will benefit from having a stable, caring and loving home. The have should provides structure and a daily routine. It is important for the family to be firm and stick to their rules. A family that enjoys going on weekend trips, shopping, going out to eat, swimming and have pets. Lilian will benefit from a home that is patient and help her recognize her own strengths, good traits, and help her to develop her life skills and self-esteem.