Lizbeth from Texas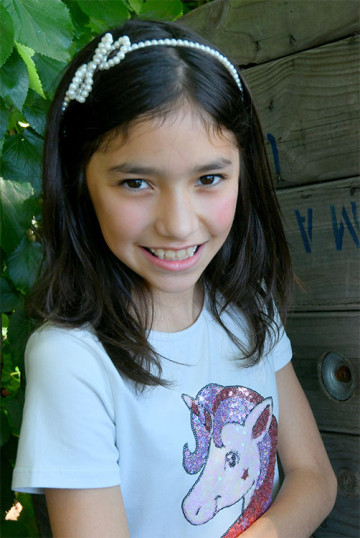 Age 11
Gender Female
Location Texas
Ethnicity Hispanic
Case Number 90298
---
Lizbeth is the assertive sibling and is the sibling who writes nice notes and cards to her foster mom thanking her for the nice things she does for them. She is proud of her reading accomplishments and is quick to show people who visit her. She enjoys school and has lots of questions when she is learning new things. She and her siblings love the family dog, and the dog travels with them at times. She likes playing with her stuffed animals and dolls. She likes spending her time swimming and camping with her family, going on family vacations, participating in Boys and Girls Club. She is still learning the world around her and is game for trying new activities. She is close to her siblings. She lives with 3 of her 4 siblings and wants to remain in contact with her oldest sister, and to be adopted with her other 3 siblings.
Juan is the big brother that will help his siblings with their homework. He offers advice when they are not making good choices. Heriberto tends to be off by himself playing with his Legos or out on the tree swing. He also enjoys hanging out with his big brother. The two of them enjoy going fishing with their foster dad. Silvia and Lizbeth enjoy sitting quietly together, watch TV, and swimming. Lizbeth enjoys reading and learning in school. The girls sometimes have competitive moments with each other but still enjoy hanging out together. They all have a loving sibling bond.
Lizbeth would like parents who are going to be patient with her and love her. She wants parents that will provide she and her siblings with a safe and happy place to live. She would like parents who are going to encourage her when needed, and allow her to participate in extracurricular activities, and be an active family, and enjoys family time with immediate and extended family.