Malonn from Texas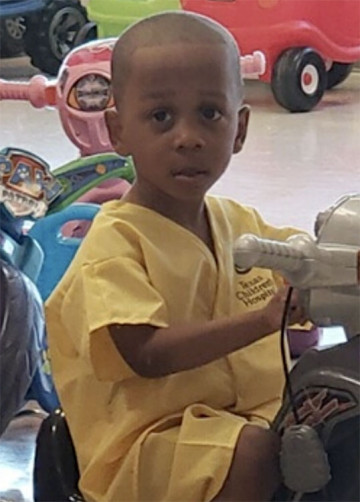 Age 5
Gender Male
Location Texas
Ethnicity African American
Case Number 87740
My Siblings Zyyia
---
Malonn is very excited about starting school this year. He is doing excellent and already knows his colors and his numbers. Malonn loves to spend time on his tablet playing learning games or watching Peppa Pig. Be warned, he does not like anyone to talk to him while he is on his tablet playing his learning games. Malonn loves watching cartoons with his favorites being Paw Patrol and Peppa Pig. He also enjoys playing with toy cars and trucks, and spending time with his sister. Malonn is frightened by animals and does not like to pet them. He enjoys going to church and his favorite food is French fries.
Zyyia and Malonn love and adore one another. They may have normal sibling disputes, but they depend on each other and have a strong connection. Their connection is so strong that Zyyia and Malonn still get excited when they see each other after school. This pair of siblings are thriving together. Malonn looks up to his sister, who is a very easygoing child. The two provide emotional support and comfort to each other in times of need. Malonn and Zyyia like to sit and watch cartoons together, play on their tablets, and play outside with each other. They also enjoy listening to music and playing with cell phones.
Malonn's forever family will be loving and patient. They will be committed to caring for him long term. His family will advocate for his educational and emotional needs and ensure his needs are met. He will benefit from a family who has a strong support system and is knowledgeable of resources. Malonn will thrive in a family who is active and able to keep up with this young child.