Mikah from Texas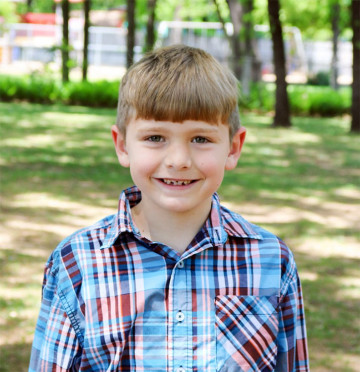 Age 11
Gender Male
Location Texas
Ethnicity NA
Case Number 85897
---
Mikah is happy, little boy who has a big imagination. He enjoys playing all sports, and his favorites are soccer, baseball, football, and basketball. His favorite food is meatloaf. Just like his older brother, he does not care for peanut butter and jelly sandwiches. His favorite color is blue. He had two favorite puppies, Prince and Princess, who he still talks about as he has fond memories of them. He enjoys going to school and does well academically. Mikah likes to play outside, ride his scooter, camp and fish. At times, Mikah can struggle with self-regulation and become frustrated. However, he is learning skills to help him recognize and cope with these feelings.
Renee, Terry and Mikah are an active, happy sibling group who enjoy being and growing together! They all enjoy being outside together and playing sports. They also enjoy learning new things and exploring. They are especially excited to learn about their new family. Renee is the oldest and enjoys the role of being a big sister. She has a special place in her heart for animals. Terry is the middle child, while Mikah is the youngest. All three children will enjoy having a pet. Each of the children have their own unique personality. They will thrive in a loving, but structured environment. Renee, Terry and Mikah cannot wait to start their life together with their forever family.
Mikah will do well in a stable, loving, nurturing home. His family will need to ensure he receives the appropriate supportive services to work with him to overcome obstacles that arise. His forever family needs to be patient and understanding and work to nurture him.