Nicole from Texas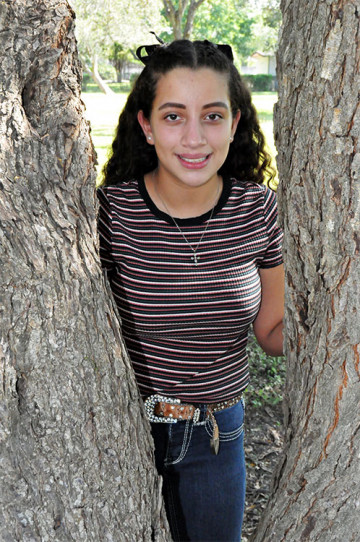 Age 15
Gender Female
Location Texas
Ethnicity Hispanic
Case Number 88523
---
Nicole is a happy go lucky teen. She enjoys socializing with her peers. Nicole makes friends easily at school and at the Boys and Girls Club. One of her best qualities is that she loves telling jokes, she is often described as a practical joker by those close to her. Nicole participates in extracurricular activities at school such as cross country and track. She does well in school, and her favorite subjects are math, science, and history. Nicole is a quick learner and she loves playing board games to stay busy when she is not participating in a sport. She has a very close relationship with her siblings, especially her sister Alejandra. Nicole is very protective of her siblings. Nicole has goals of graduating from college and becoming a veterinarian. Nicole loves animals and wants to take care of as many as she can.
Alejandra, Jorge, Nicole, and Marco are four siblings who get along well with each other. They love one another and enjoy spending time together. The siblings enjoy going on family outings to the movies or staying home to play video games. All the children have sweet, caring and charming personalities. Alejandra, Nicole, and Jorge are outgoing and they enjoy interacting with others. Marco is more of a homeboy, he enjoys staying in and having movie nights. Marco is very athletic, but prefers to only shine on the field. Alejandra is a star athlete and excels in school. She is also very creative and enjoys working on arts and crafts. Nicole is very athletic, and enjoys going hiking and on runs. Nicole is very protective of her siblings and likes to look out for them. Marco is the youngest and he enjoys being active and playing football and swimming. Marco is following in his brother's footsteps and is playing football at school.
Nicole will benefit from a family who is consistent and structured. Her family will offer unconditional support, guidance, and supervision. They will understand her competitive drive and offer positive reinforcement. Nicole will be adopted with her siblings. She will benefit from a family who helps support the current sibling connection.