Renee from Texas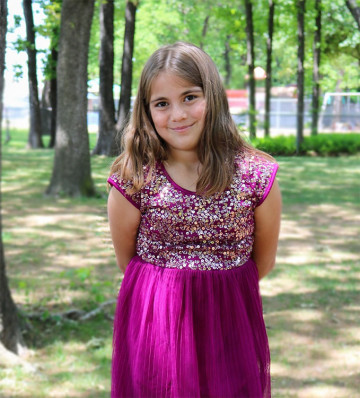 Age 14
Gender Female
Location Texas
Ethnicity NA
Case Number 85899
---
Renee is super smart and sweet! She is a happy girl who has a lot of curiosity and is quite bright. She loves animals and learning about them, especially through reading. She enjoys arts and craft projects and has expressed an interest in learning to play the guitar. She also enjoys journaling. Renee can be very kind and considerate at times. She does well in school. Some of Renee's other interests include watching television, playing hide and seek, and playing with her friends. At times, Renee can struggle when she feels things are unfair, but she is working daily to learn how to cope with her feelings and emotions.
Renee, Terry and Mikah are an active, happy sibling group who enjoy being and growing together! They all enjoy being outside together and playing sports. They also enjoy learning new things and exploring. They are especially excited to learn about their new family. Renee is the oldest and enjoys the role of being a big sister. She has a special place in her heart for animals. Terry is the middle child, while Mikah is the youngest. All three children will enjoy having a pet. Each of the children have their own unique personality. They will thrive in a loving, but structured environment. Renee, Terry and Mikah cannot wait to start their life together with their forever family.
Renee will do well in a stable, loving, nurturing home. She need a family who is equipped and ready to address any behaviors as they arise. Her adoptive family will ensure she receives any supportive services if needs them. Her forever family needs to be patient and understanding and work to nurture her.