Tervon from Texas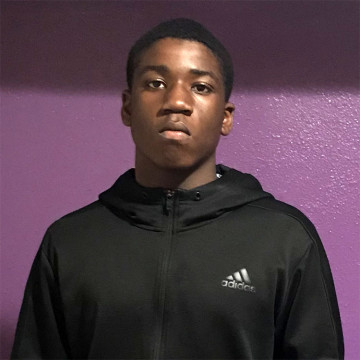 Age 17
Gender Male
Location Texas
Ethnicity African American
Case Number 90938
My Siblings Terron
---
Tervon is a youth with a great smile and big personality once you get to know him. He enjoys playing all sports and being outside. Tervon is a smart youth who does well in school. He expresses himself well and is not afraid to stand up for himself. Tervon wants to attend college and become a successful adult. He helps out with chores and takes pride in being well groomed and nicely dressed. Like many teenagers, Tervon will need occasional reminders to complete his chores. Tervon is very independent and craves responsibility. He is eager to have a normal teenage routine, such as driving, going to the mall, hanging out with friends, and movie nights. Tervon hopes to find a find a family who will give him and his brother the opportunity to live together and support them as they grow up.
Tervon and Terron are two brothers who have a close relationship with one another and get along well. They enjoy being able to play sports and video games together. The brothers have similar interests, and both want to be professional athletes when they get older. Tervon does tend to take a parental role towards his younger brother, Terron, as he feels a sense of responsibility for him. Terron does not always like Tervon taking a parental role towards him and lets him know. However, the boys are very close and remaining together is very important to them. The brothers take pride in making sure their hair and clothes always look nice. These siblings are very close and hope to find a family that will love and care for both of them!
Tervon will thrive in a family who has patience with him and provides positive support. He needs to have consistency with schedules and boundaries in the home as well as at school. Tervon will benefit from a home that encourages him to demonstrate his athletic abilities and help him achieve his goals of whatever he may want to become when he gets older. His family will support his dreams and set appropriate boundaries as he gets older.