Valerie from Texas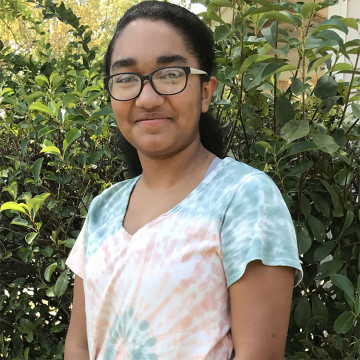 Age 17
Gender Female
Location Texas
Ethnicity Hispanic
Case Number 90480
My Siblings Dustin
---
Valerie is smart, funny, optimistic, and helpful. She thrives off approval and appreciates individual attention. Valerie enjoys school and spending time with friends. Her favorite subject in school is art. She likes to draw and has a strong interest in fashion design. Valerie's goal is to attend college someday. She is a hard worker and wants to be the best she can be. Valerie likes to be active such as going on field trips and swimming while she participated in the Boys and Girls Club. This helped strengthen her social skills. She likes to hang out with other teenage girls, listen to music, go shopping, and attend church sometimes. Valerie also likes to eat out and pizza is one of her favorite foods. She enjoys helping around the house, mainly in the kitchen. Valerie really enjoys a peaceful, relaxing environment. She has a very close relationship with her younger brother.
As brother and sister, one of our favorite things to do is sit and talk about our days together. We enjoy talking with each other about our friends, school, and everyday life. We also look forward to having discussions as a family. We like to tell jokes and joke around with each other, or make others around us laugh. This is also bonding time for us. We enjoy playing video games and competing against each other. We enjoy going swimming and will compete who is the fastest swimmer. We both enjoy attending family events such as birthdays, holidays, and amusement parks, such as Six Flags. We both love school and talking about school together. One of the activities we highly enjoy is movie night as a family on the weekends. Visit us at the Heart Gallery of the North Texas.
Valerie is looking for a family who is nurturing, energetic, fun and loving. She will benefit from a family who enjoys having discussions together and spending time as a family. Valerie will do best with caregivers who can set clear, understandable expectations with rewards for good behavior and lack of rewards for unwanted behavior. Her family needs to be patient, understanding, and build trust with Valerie to make her feel like she is a part of a forever family.