Zyyia from Texas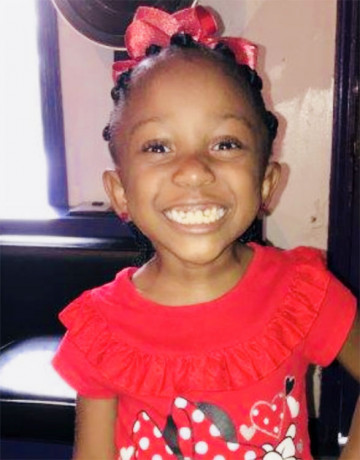 Age 7
Gender Female
Location Texas
Ethnicity African American
Case Number 87739
My Siblings Malonn
---
Zyyia is a happy, active, and loveable young girl who is very friendly and social. She has an easygoing personality. Zyyia's favorite thing to do is to dance in her praise group and sing songs. She enjoys school and is doing very well. She loves her younger brother very much and the two share a close connection. Zyyia enjoys taking pictures of herself, playing on her tablet, and watching TV. She is learning to communicate better with her words and is thriving every day. Zyyia is a joy to be around and gets along well with everyone she meets. She loves to eat pizza and ice cream, and listen to music. Zyyia describes herself as nice, polite, and loveable.
Zyyia and Malonn love and adore one another. They may have normal sibling disputes, but they depend on each other and have a strong connection. Their connection is so strong that Zyyia and Malonn still get excited when they see each other after school. This pair of siblings are thriving together. Malonn looks up to his sister, who is a very easygoing child. The two provide emotional support and comfort to each other in times of need. Malonn and Zyyia like to sit and watch cartoons together, play on their tablets, and play outside with each other. They also enjoy listening to music and playing with cell phones.
Zyyia needs a loving and patient family. Her family will work to ensure she continues to receive the appropriate services as she transitions to her forever home. Zyyia's forever family will be patient, offer her unconditional love, and not give up on her. She will benefit from a family who has a strong support system and is knowledgeable of resources. It would be ideal if her family were active and outgoing in their community.