Profile not found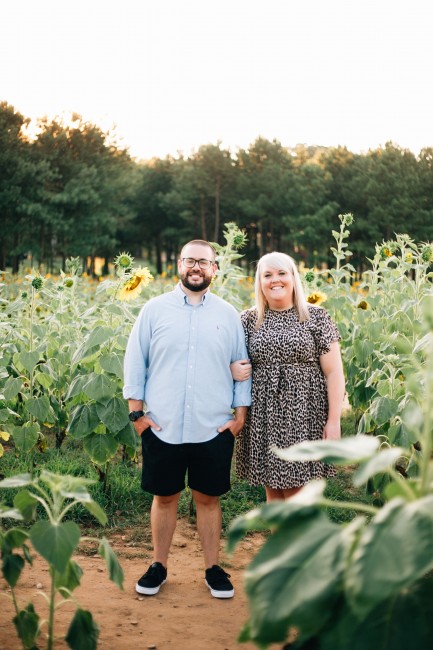 Thanks for learning about us.
Hi - We're Stephen + Alex
We believe in being the best, most honest versions of ourselves so we can treat others with understanding, love, and kindness.
We're an upbeat couple who love to spend time with our families both near and far, travelling when we can, and completing projects around our house to help make it feel like home - all while chasing around our two cats, Charlie and Beans. We understand that this may not be an easy process for you and because of that, we are both so grateful that you've taken some time to get to know us a little better. We hope this gives you some insight to who we are as a couple and who we hope to be as future parents. Stephen and I have been married since November of 2013. We met on match.com in August of 2012 and decided 5 months later that we wanted to get married. When you know, you know, right? A traditional wedding didn't appeal to either of us, so we decided that we would 'elope' and get married in Las Vegas with just our closest family members. We kept it a secret until the ceremony was over, when we posted it on Facebook and then held a big reception back home about two weeks later so we could celebrate with all of our family, friends, and coworkers. It was a blast!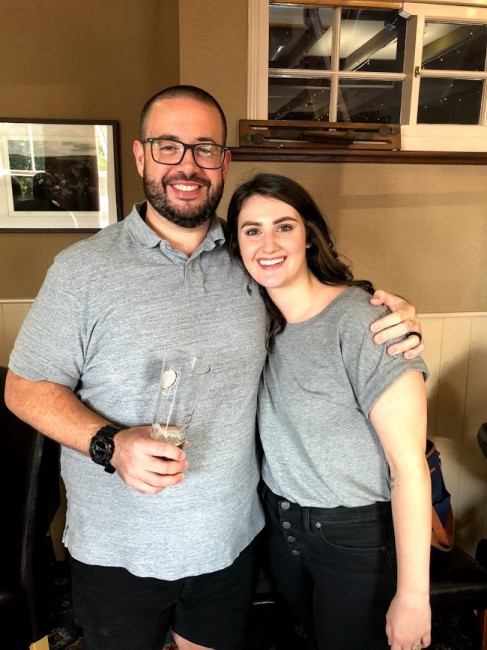 Stephen & his sister-in-law, Kellie at a pub in England.
About Stephen
Alex says, "Stephen is loyal, hardworking, and lighthearted."
Stephen loves four things (in no particular order): Alex, sports, and his two cats. Stephen was born out of the country, in Bahrain, because his dad, Chris, was working there at the time. While in Bahrain, Stephen's parents divorced and he and his mom moved to England for a short while before moving back to the states to be closer to Stephen's mom's side of the family. Stephen's mom, Liz, remarried a few years later and she and Jason have been together ever since. Chris also remarried Stephen's stepmom, Elizabeth, after which Stephen later became a big brother to Alex and Michael. Stephen loved being a big brother so much that when it came time to apply for colleges, he chose a school that was close to his dad so he could spend more time with his brothers and see them grow up. Stephen is a high school Special Education teacher. He's been teaching at the same school since 2009 and won Teacher of the Year in 2017. Stephen really enjoys watching and playing most sports, but he loves basketball the most. He is a sports stats whiz; the more info, the better. He loves to travel with Alex and really enjoys when they can spend time with his dad's side of the family in Northern England. But for as much as he loves to go and see the world, if you were to ask him what his favorite thing to do is, he'd say, "spending time at home with Alex, Chuck, and Beans." Stephen also loves donuts and Jimmy Buffett, and his favorite holiday is Christmas. "I could have never imagined that I'd be so lucky to spend my life with someone like Stephen. I knew as soon as I met him that he was different than the rest. He's genuine, quirky, funny, and endearing. He offsets me in all the right ways. He's practical when I'm spontaneous, he's willing when I'm stubborn, and he's quiet when I need a listener. The more I got to know him early on, the more I knew I wanted to keep him around. Luckily, he felt the same way and here we are, 8 years later " - Alex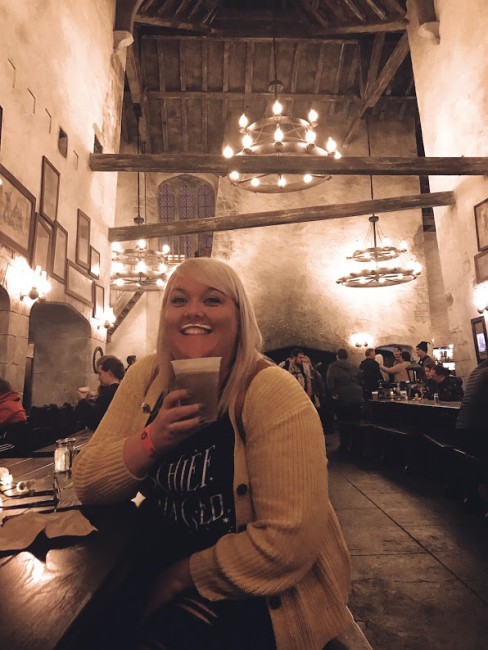 Enjoying some Butterbeer at the Three Broomsticks in the Wizarding World of Harry Potter.
About Alex
Stephen says, "Alex is social, happy, and supportive."
Alex believes a good brownie and laughter can solve just about anything. She's an only child and was raised by her mother, Cindi. Alex's parents divorced when she was two years old and after that, she and her mom moved all over the country for Cindi's job. Alex has lived in four states and up until high school, she attended a new school every school year. Cindi married Alex's stepdad, Jamey, in 2013 and she could not have chosen a better husband for her mom. Jamey has two children, Chris and Ashley, and they each have children, which makes Alex the 'Cool Aunt' - at least in her eyes. Alex has worked in all kinds of areas - food retail, clothing retail, spent eight years in childcare, and most recently she was a part of a family business that she and her mom ran together. Alex loves to work and takes a lot of pride in putting her best self forward. Alex has really enjoyed doing projects around her and Stephen's house since they moved into it in 2018. She loves to decorate and find special pieces to help make their house feel like a home. Alex has no shame in singing and dancing in her car, especially if Stephen is with her and she can embarrass him a little. Her favorite foods are sushi, tex mex food, and her grandmothers macaroni and cheese. She loves Harry Potter & Halloween, and thinks that Disney World is always a good idea. "I feel incredibly lucky to have met Alex. She is funny, outgoing, and family oriented. She is accepting of ALL people. She truly cares about the people closest to her. When I speak to Alex, I know that she is truly listening and she makes me feel very loved. She is going to be a phenomenal Mom someday. I am very excited that we get to go through this experience together." - Stephen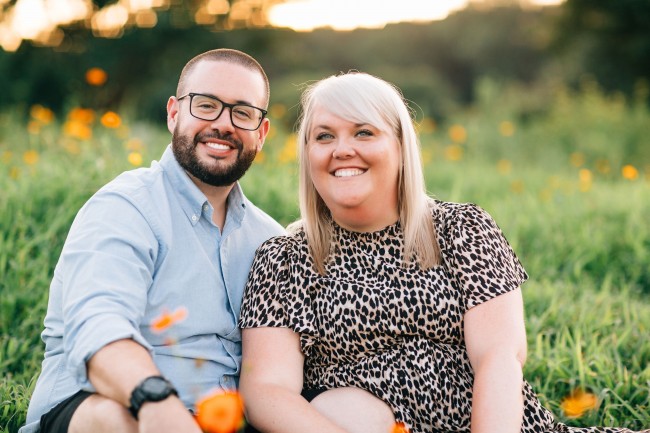 Thank you for learning about our family.
Our Promise to You
We will encourage your child to embrace the world around them, and show them the joy in loving & accepting all kinds of people and experiences.
If you choose to pursue an adoption plan with us, as future parents we promise to protect and love your child with all that we have. We promise to always do what's right, even when it may be hard. As a mother, I promise to always make sure the children know how much they are loved. I promise to teach your son that he can be both strong and kind. I promise to teach your daughter how to be confident, and how to use her voice to speak up. As a father, I promise to always be present and to try my very best. I promise to show your son how to be an honest and respectful man. I promise to show your daughter what a great father and husband look like. We promise to always encourage and foster any interests your child may have growing up - from sports and hobbies, to meeting new friends, to experiencing new things. We promise to surround them with a fun and loving extended family. We promise to help your child achieve any and all goals they may have, and celebrate when their goals are reached! We promise to encourage laughter, offer shoulders to cry on, and open our ears to listen to them when things just don't make sense. We promise to enjoy the little things and to not sweat the small stuff. We promise that we will love & accept your child for whoever they become and we will encourage them to be the best versions of themselves, whatever that version may be. We promise that we will be thankful every morning when we wake up and every night when we fall asleep for the great honor we have been given in raising your beautiful child. We promise that your child will know about you and that your name will be spoken in our home. We promise that your child will be proud of who they are and will find strength in what makes them unique. We promise to be the best parents we can be and that we'll never take this opportunity for granted. We promise to love them always. We feel lucky that you've chosen to get to know us a little, and we hope to possibly get to know you a little more, too. Thank you for being you. With humble and grateful hearts, Alex + Stephen