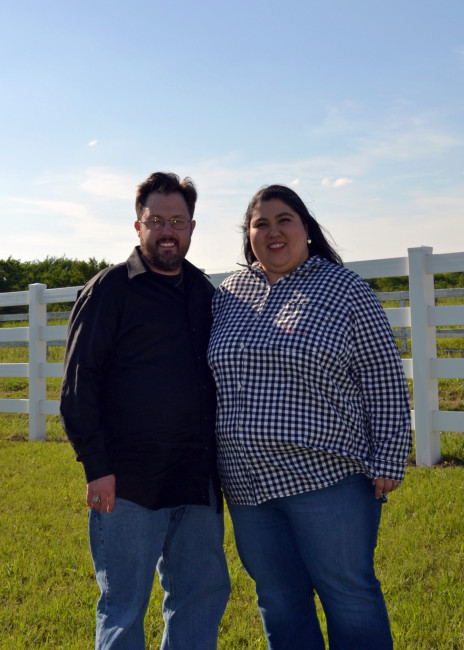 Thank you for considering us as potential adoptive parents for your baby.
Our Story
We are MAJOR Harry Potter nerds! We are currently re-reading the books and we have watched the movies over and over.
We are one of the growing number of couples who met online. I, Amanda, was about to shut down my page when this quirky guy sent a message and insisted that we talk. While part of me was hesitant at first, my gut told me that I should give him a chance, and I have to admit, he looked rather cute in his picture. From the beginning, our relationship was rather different. I met his parents on the first date where we went to sports bar and grill so that we could watch a baseball game. We were both so nervous! We ordered wings to share. I was trying to eat carefully, but as I got caught up into looking at Wyatt, I missed my mouth and got ranch dressing on my shirt. Thankfully, at the same time he dropped a wing onto his shirt. We looked at each other and we both had a good laugh! After that first date, we knew we wanted to be together forever. While we knew very quickly that we were a match made in heaven, we dated for over a year before Wyatt proposed on our one year dating anniversary. We are going on almost 6 years of marriage!
Amanda with our nephew
Meet Amanda
Wyatt describes Amanda as having beautiful brown eyes, an amazing smile, and an awesome personality !
I would describe myself as a compassionate, intuitive, and empathetic person. I have taught high school for over 11 years and absolutely love helping students reach their highest potential. I try to attend as many school events as I can throughout the school year to support my students and bring family and friends along too. My favorite family event has to be the Fall Musical that is always geared towards families. Every year I take our niece and nephew that live nearby to see it, and they enjoy seeing the show put on by the 'big kids'. While I love teaching, I enjoy the perks of having a summer break! I love laying by the pool with a good book and having a carefree schedule that allows me to take my nieces and nephews to the park, zoo, or museum. I cannot wait for when we have a little one that we can spend countless summer days going on adventures. I also love to read and write short stories for fun! While it's hard to believe, I can be quite introverted and reserved. Once I get to know a person, I am able to open up and become more comfortable. One of my favorite songs is "Bless the Broken Road" by Rascal Flats. I usually kick off every summer by re-reading the Harry Potter series and still cry when Dobby dies. A serious fact about me is that I care about my loved ones deeply and will do anything for them. I still call my mom every day on my way home from school to tell her how my day went.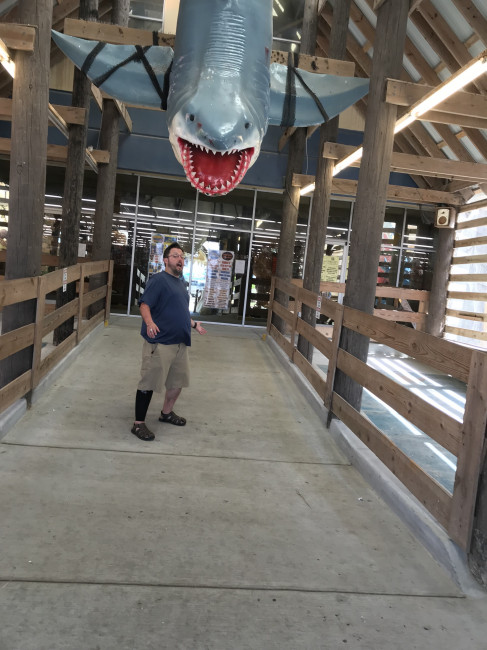 Wyatt being goofy.
Meet Wyatt
Amanda describes Wyatt as goofy, compassionate, and selfless!
I am a big kid at heart! I love watching movies, listening to music, and playing the trumpet and guitar. I work for a large retail company as an assistant store manager and enjoy helping people of all walks of life find a product that works for them. Family is very important to me, and I try to spend as much time not only with Amanda, but all of our family. Amanda and I like scheduling outings that include something new and exciting and sometimes out of the box. There was once that I convinced Amanda to take a road trip to the Dr. Pepper Museum. It was a lot of fun and a unique way to spend the day! We are a practicing Roman Catholic family and go to church regularly. I am very active in the community, with our church and I am a part of a volunteer organization. It is so important to me to give back! My favorite song is Heaven Beside You by Alice and Chains. This was one of the first few songs I learned to play on the guitar. Something serious is that I am very involved in the Free Masons. We are a fraternity for taking good men and making them better men. How I got involved in the Mason's was that I was involved in the youth organization growing up. It's called DeMolay. We learned how to dress, tie a tie, parliament procedure, how to make a budget, planning events. Being involved in the Free Mason's has made me a better son to my parents, a better husband to my wife and a better man within the community.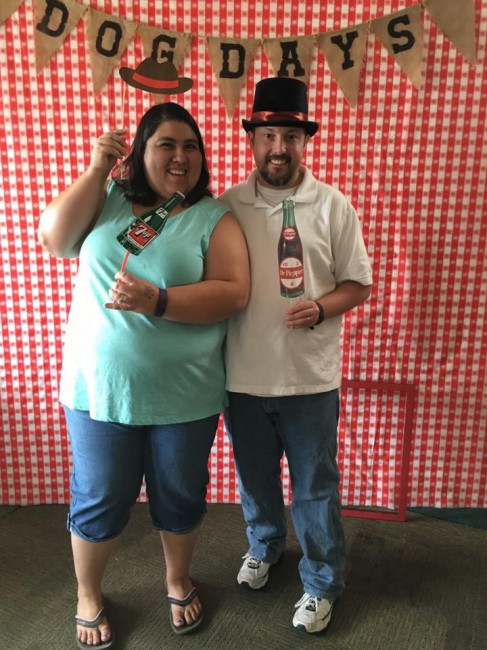 We are honored, and we can't wait to meet you!
Goodbye For Now
Thank you for allowing us to share a glimpse of our lives with you.
Since our time here is over, we want to end by sharing a few final thoughts with you! If you choose to pursue an adoption plan with us, we promise to provide your child a life with unconditional love and support. We vow to always be there to pick them up when they feel down and to teach them to love the Lord with all their heart. We will provide a loving home where they will have the freedom to discover who they are and who they can be. We hold education very high in our home, and we promise to foster a love of learning. Your child will always know their story and how you love them so much. Thank you for allowing us to share a glimpse of our lives with you. We are honored, and we can't wait to meet you!