Our family at Disneyland, one of our favorite places!
Hello friend!!
Hi, Life is amazing sometimes, isn't it? We love life and all its different phases and stages. Sometimes life is about joy. Through everything in life we try to have joy and recognize our blessings and that they come from God. Sometimes life is hard. For us, growing our family is hard. We have known since before we were married that the only way for children to come into our family would be through adoption. This brings us to this letter. How do we write something to encourage you to get to know us better? Well for us it was another one of those hard things, but on to the more interesting stuff. Sometimes life is all about timing. We were married on April 3, 2007 in the Salt Lake City Temple. We met about a year before that. Ashley had been attending her home ward while finishing her degree at the University of Utah. Daniel had been in a Weber State student ward for almost four years when Ashley transferred in. Shortly after meeting we began to date. It quickly seemed like marriage was a probability. There was a small chance we could have been married sooner but Ashley was set on getting married when the tulips were in bloom at Temple Square in Salt Lake City, and they were. In the years since our marriage the tulips haven't been in bloom on our anniversary. The timing was right. Sometimes life is about companions. One of the surprises that happened shortly after our marriage was Lacy, our big black dog. After six weeks of marriage Daniel conned Ashley into looking at the rescue puppies available at the local Petco. Daniel loves dogs, but his mother is mildly allergic and didn't allow them in the house. So when we found a big sweet puppy, we owned a house, and Ashley wasn't opposed, we got a dog. Right after we got Lacy, Daniel had to leave town for a few days for business and Ashley was left home all alone with the task of training a puppy all by herself. There were ups and downs, but by the time Daniel returned home Lacy was trained, and Ashley was in love. The following year it was a different story when Ashley convinced Daniel that they needed a terrier; the kind of dog Ashley had grown up with. Lacy then got a little brown friend named Winston. Sometimes life is about friends. We have been blessed to have great friends. Many of our friends got married about the same time we did. We often host dinner parties and game nights. From a friend's Thanksgiving for twenty people to our annual tradition of fondue for the season premiere of The Big Bang Theory each fall, we make it a point to stay in contact with our friends. Sometimes life is about fun. While often the day to day aspects of life can take over and be overwhelming, we try to have fun. Ashley's family goes to Bear Lake to spend time at her grandparent's condo each summer. While there we play on the beach, go for ATV rides, play games out on the big lawn, Daniel goes golfing, and we play card games and board games. Ashley also tries to go backpacking once a year with whatever family members and friends are interested. While backpacking isn't Daniel's thing, he is supportive. Ashley hopes to teach Panda about backpacking and packing when the time comes. Sometimes life is unexpected. After being married for four years Daniel had an opportunity with his work that sent us to Xiamen, China for eighteen months. This wasn't planned, but was life changing for us. We were able to meet great friends and learn from another culture. It also allowed us to visit both Disneylands in Asia, Hong Kong and Tokyo, adding to the two in the US we've been to. Paris and Shanghai are the only Disneylands left for us to visit and we will get there. Just ask Ashley! Sometimes life is about faith. Daniel served a mission for the Church of Jesus Christ of Latter-day Saints in Tucson, Arizona. Ashley served a church history service mission on Temple Square in Salt Lake City. We think it is important to be active members and to always be worthy of a temple recommend. Whenever we travel we try to visit the local temples. We believe that one of the best things we can do for Panda is to help him develop faith and a testimony in Jesus Christ. This is what has sustained us through the difficult times and taught us to appreciate the blessed times in life. It was through faith that we were led to Panda. Sometimes life is about change and growth. When we were presented with the chance to adopt Panda, we stepped out and changed our lives by becoming parents. This change allowed our family and our love to grow. We are looking forward to growing our family again. This has also meant personal growth and learning. Panda has taught us so much. Change can sometimes be the best thing in life. Life is always about family. We think family is one of the most important things in life. We make it a point to spend time with both sides of our families. Daniel has three older sisters, a younger brother, and 13 nieces and nephews. On the first Sunday of each month we gather with Daniel's side of the family to have dinner and to celebrate the birthdays of the month. Ashley has two younger brothers and a younger sister who has a baby, who live on the East coast. When possible we get together with Ashley's side of the family to have Sunday dinner and talk and play games. We have regular Family Home Evening and we make time to have fun family outings with Panda. Spending time with our families is one of our favorite things. As we have participated in the Adoption community we have grown to love and appreciate birth parents, especially Panda's birth-mom. We believe in doing what is best for him and as such we want to participate in an open adoption. The level of openness is something we plan on working on with you. Relationships are living organic aspects of our lives and having healthy relationships is very important to us. Thank you for reading a little more about us. May you be inspired to do what is best for your child. We hope to be part of it. With Love, Daniel, Ashley, and Panda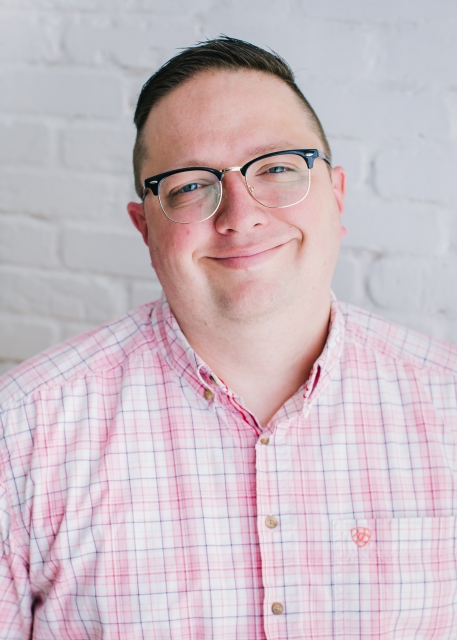 Daniel is such a wonderful daddy who loves to play and take us on ATV trips.
About Daniel
I grew up in Utah. I have three older sisters and a younger brother. Growing up I had the privilege of living within walking distance of both of my grandparents. I remember walking to Grandpa's house on Sunday afternoons for a visit. I realize now looking back that the walk was a way to channel my energy so I would be calmer at the grandparent's houses. I remember helping my grandfather, and father, with yard work or "fix it" jobs around the house. Often it was my job to "hold this." What I was holding was not important but the fact that I was helping was. Education has always been important and I was able to attend Weber State University and there I obtained a degree in Economics. Since then I have work in different position at manufacturing company ending up in IT. I enjoy spending time with my wife and son. We like to take the dogs for walks. I have always loved dogs. They are my favorite, behind Ashley and Lucas. I had only one dog as a kid, and we got a dog as soon as we got married. I also enjoy reading, playing video games and cooking with Lucas. He loves "helping" me do things around the house and yard. He wants to be a grown up dad already.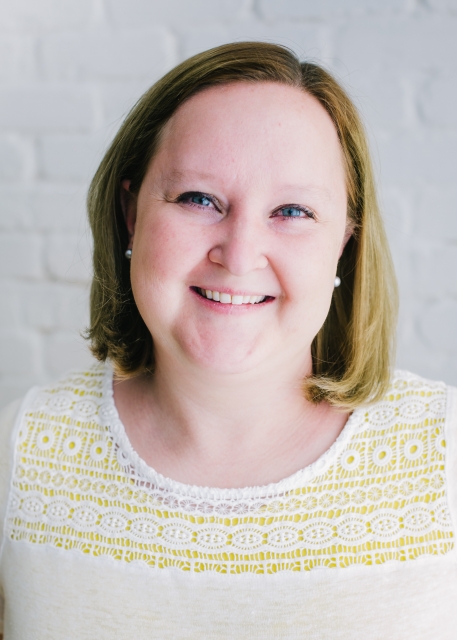 Ashley gets to stay at home and keep everyone going!
About Ashley
I grew up in Utah in the heart of the mountains. I am the oldest of four with two brothers and a sister. My sister is my best friend. I went to the University of Utah and earned my Bachelor's degree in History. I love history. It is my favorite thing to learn about. I read history books now for fun. I know, I'm a nerd, but it is so fascinating! I worked for various museums and archives from the time I graduated until we adopted Lucas. Now my joy is being a stay at home mom. Growing up my mom felt very strongly about trying new things. So I was given a craft or skill to learn as gifts every year for Christmas and birthdays. I have tried them all! I still love to craft and mostly make quilts. While we were living in China, my dad had a stroke and passed away a few months later. I was able to be there, but that experience has had a major impact on the memories I want to create with Lucas and how I pass down the values and lessons I learned from my dad. As a full time mom, I get to have all kinds of adventures with Lucas. Field trips, zoo memberships, and play dates at the park. We do crafts together mostly have a blast together. I still make time for sewing and I make quilts for nieces and nephews when they turn eight. It is one of my favorite things to do! When I am sewing, playing the piano, or reading, I am in my happy place.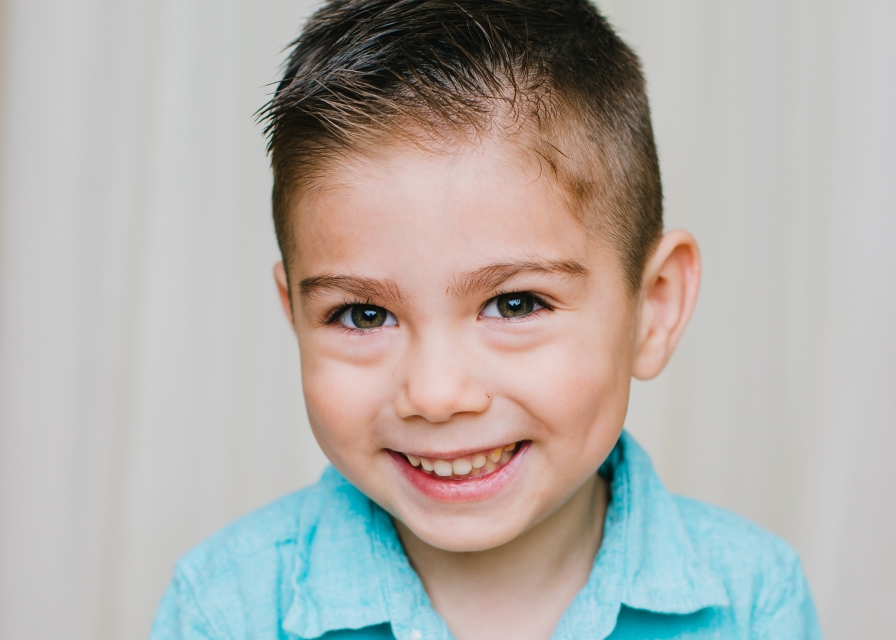 He has a real name, we just call him Panda on the internet to protect him.
About Lucas "Panda"
Lucas is 5 years old. When we adopted him, and as we learned more about protecting children on the internet, we decided that we didn't want to use his real name on social media. Because we loved Pandas when we saw them in China, we decided his nickname would be panda. He has embraced that and loves his pandas. He has over 20! He loves to run, play outside, and is all boy. His favorite toys are his trucks and cars. He also loves music. We took him to the Nutcracker Ballet and he loved it. We try our best to give him a wide variety of experiences so he can learn about life around him. He loves to help us cook and I'm sure will be running the kitchen before long. He loves his friends and playing with kids. He is very, very social. Our little extrovert. His favorite color is green (today!) His favorite food is applesauce, toast, and oranges. He also loves candy. His favorite thing to do is run and play at the park. He has a best friend who is also adopted. Panda and Ryan have been best friends all their short lives. He can't wait for siblings to play with.