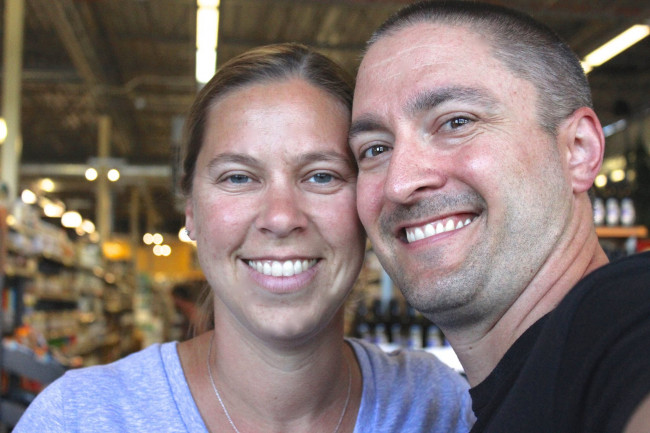 Thank you for taking the time to explore our profile and learn about our family.
Hello!
We complement each other because Kalian is outgoing, confident and outspoken while Brandi is shy, reserved and accidentally very funny.
As you make the brave decision to provide a wonderful life for your child please know we respect your commitment to putting him or her first. Your selflessness is inspiring and we hope you feel supported and loved as you go through this journey. We are excited to share a glimpse of our life with you. You will see our deep love for each other, all of the fun we have together and how much love, safety and stability we can offer your son or daughter. We have been blessed by adoption twice and still have so much love to give. Our Story We grew up across the country from each other. Kalian lived in California and Brandi lived in New Hampshire. Fate brought us together when we met through mutual friends in college and we've been together ever since. We were engaged during our senior year after eight months of dating and got married 11 months later. Kalian attended The United States Military Academy and immediately went to flight school following graduation. Brandi graduated with an elementary school teaching degree and followed Kalian to the South to live the Army life. We are excited to celebrate our 20th wedding anniversary this summer. Marriage was the first best decision we ever made. We complement each other because Kalian is outgoing, confident and outspoken while Brandi is shy, reserved and accidentally very funny. We have grown in our love and respect for each other as the years have passed and can always count on one another in any situation. We are both thankful for the excellent examples of love, commitment and marriage our parents lived out as we were growing up and we are proud to be doing that for our children as well.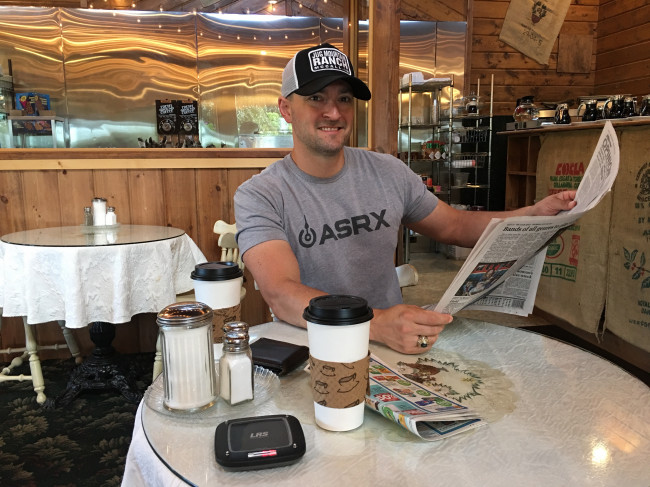 Fun Fact: I was a scout helicopter pilot in the US Army, I love to fish with Kolton and Abe, & I am obsessed with grilling the perfect tomahawk steak.
About Kalian By Brandi
Loyal | Reliable | Intelligent | Hard Working | Confident | Strong
I can't tell you how thankful I am to be Kalian's wife. He has made me laugh since I met him over 20 years ago. He is the funniest and happiest person I know and he truly keeps the laughter and joy in our home. He is the most handsome mountain biker and helicopter pilot ever, runs his own business, trains Kolton for football, takes Abe out for Saturday morning adventures, rocks out at country concerts, enjoys hot weather and can be caught dancing at any special event, his best move is still The Worm. He is a master of the Traeger bbq, can't wait for snowboard season and never passes up beef jerky. He likes water slides, collects unique sneakers, watches NBA basketball and NFL football and listens to loud music while he works. He rarely misses a workout and loves lifting weights and running with Kolton. He is also the most patriotic person I've ever met. Kalian is smart, loyal, determined, loving, strong, patient and understanding, but he also has an adventurous side which I admire. I call him a Super Dad because he is the best father to Kolton and Abraham in so many ways. He teaches them to be proud of who they are, to stand up for what they believe is right and to always go out of their way to treat others with kindness. I couldn't ask for a better role model and teacher for our sons and future child. He has coached Little League, volunteers for every single school field trip, is teaching the boys to fish, is a master at operating the skill crane and is always up for any ride at the State Fair. He plays endless games of SkipBo and Trouble, gives the best haircuts and gets into the pool no matter how cold the water is. He is always there to participate in any activity with our boys and has so much more love to share with a new baby.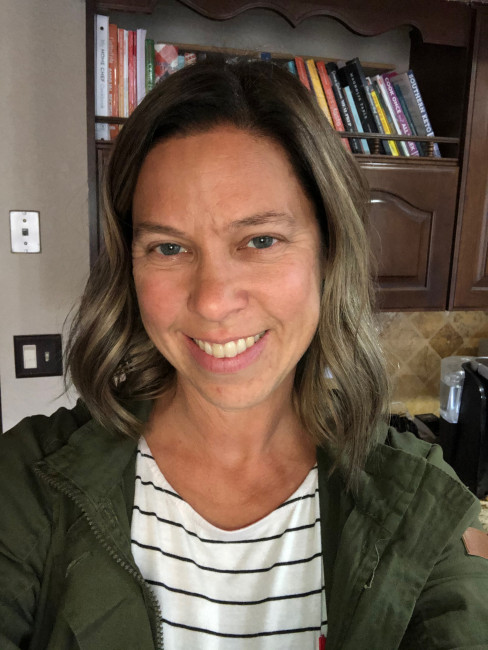 Fun Fact: I've documented every week of our lives in a scrapbook since 2013
About Brandi By Kalian
Caring | Kind | Shy | Cautious | Open-minded | Resilient
Brandi and I are a match made in heaven. We were introduced by my best friend at West Point in 1998 and I was immediately intrigued that I could not get her to talk to me. At the end of our first date she jumped in her car, rolled the window down about half an inch, said "goodbye" and rolled it back up. The car drove off, my friends laughed hysterically and I couldn't tell if she liked me or not. Thankfully I'm not a quitter and we were married less than 2 years later at a small church in Brandi's hometown of Newport, New Hampshire. Brandi is the most interesting and accidentally funny person I know. Her calm, cautious demeanor is the glue holding our family together. She makes sure Kolton is prepared for school, helps with homework and builds extra lessons to help him prepare for tests. She brings Abraham to play dates, soccer and swim lessons, prepares preschool activities they can do together at home and is our resident potty trainer. She loves to read, scrapbook, do daily Beachbody workouts and accompany the boys and I while we are fishing, mountain biking and snowboarding. She takes care of the house, feeds us something other than beef jerky, shuttles Kolton and his friends all over the place, keeps score at baseball games, makes snacks, packs coolers, hauls gear to and from our various adventures and still finds time to support all my business adventures. She is smart, hard working and in a first place tie with my mom for Best Mom on Earth. I can't wait to see her with a baby again.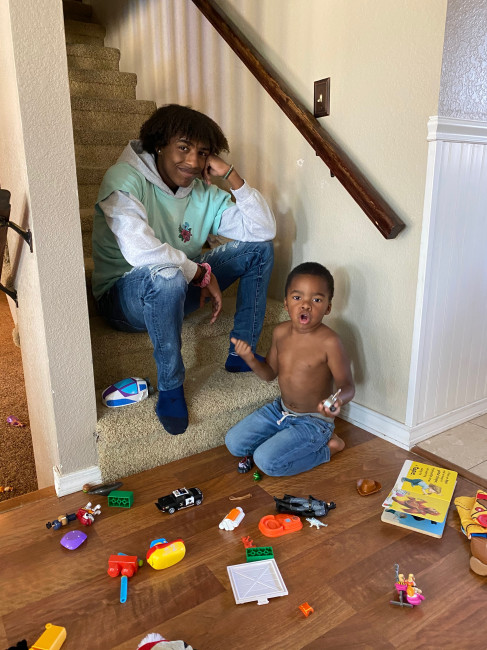 We brought Kolton home forever from Ethiopia in June of 2006 when he was four months old and Abraham was born in Texas and joined our family in December of 2016 when he was one month old.
Kolton & Abraham
We are so thankful we've been blessed and trusted by two selfless birth families and able to add to our family in such a special way.
Kolton It would be hard for us to be more proud of the young man Kolton is becoming. He is fiercely loyal, strong willed and, in his own way, very loving. He is a leader in his peer group and provides an excellent example for little Abraham. We love watching him absolutely torch defenses on the football field with his speed and quickness. He loves snowboarding, fishing, mountain biking, football and lifting weights. He does not love homework (lol). His favorite thing to do is swim with his friends in the pool and hot tub. We have no doubt he will be an excellent husband and leader of his family. We love him very much and thank God for bringing him into our lives. Abraham Little Abe is a maniac. He is incredibly smart and curious. He was able to get over, through and around baby gates as soon as he could walk. He tries to make his own food, pour his own drinks, do the laundry, drive the truck...pretty much anything he sees us do. He is also very, very sweet and loving. When he isn't dive bombing off the back of the couch or sprinting around the house playing with his brother or the dogs he's sitting with Brandi and I. He loves his mother very, very much and wants her to hold him while she makes dinner, which is challenging since he weighs over 40 pounds. Abe will be a great older brother and is looking forward to helping Brandi with all the baby chores. Just like Kolton, we love Abe very much and thank God for bringing him into our lives.