Profile not found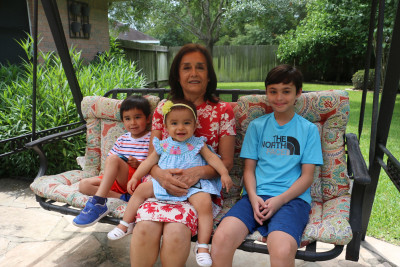 Cousins at grandmas house. She loves it when they come over.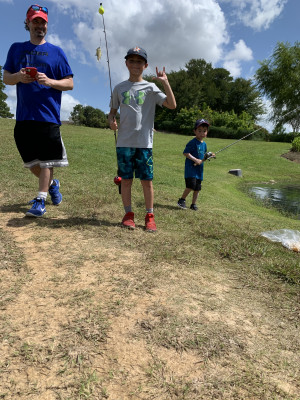 Thomas's four old cousin had been waiting to go fishing for a long time. Here are some pictures of his first time fishing.
Last day of 5th grade
Aug 04, 2020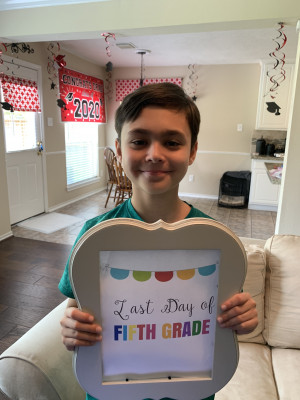 A different way of ending the school year....
It was Thomas's last day of 5th grade and although it wasn't the usual graduation, the teachers did an amazing job of making it special. We drove through the car line passing all the teachers as they waved and cheered every graduate. It was emotional seeing all his teachers from kindergarten through 5th grade.
Cousin's Birthday Party
May 12, 2020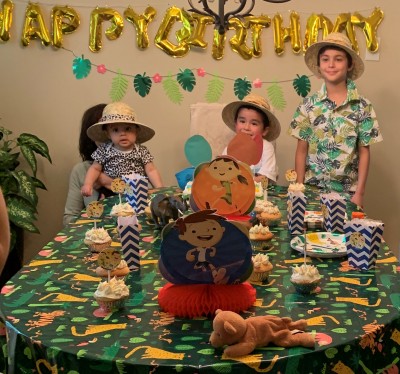 Celebrating Thomas's cousins 4th birthday. Later they enjoyed the slip and slide.
Our furry friend
Mar 04, 2020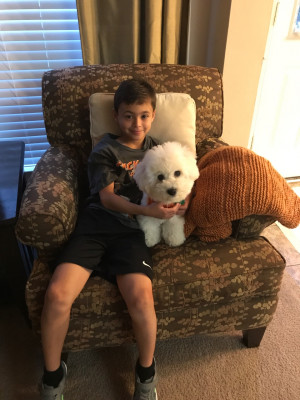 We have a 2 year old Bichon Friese dog named Chase. He is lovable and a fluffy "marshmallow". We did a family training class called "good doggie manners" to help teach him basic skills and Thomas helps greatly in reminding Chase of what he has learned. We believe Chase has been a good family pet and is a solid companion for us all.