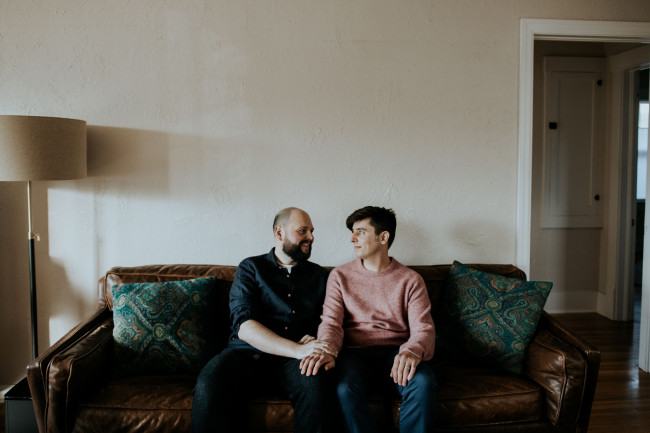 We've been together for over eight years
With Much Love, Dave & Eric
It's important to us that you know how grateful and humbled we are for you to even consider us.
We would like to thank you for taking the time to learn about our family. While we cannot know exactly how you feel at this moment, as two people who have gone through our own share of highs and lows, we want you to know we understand how difficult your circumstances must be to consider adoption. It's important to us that you know how grateful and humbled we are for you to even consider us as potential adoptive parents of your child.
As part of learning about the adoption process, we have heard the stories of a number of birth mothers, and if there is one thing they all share, it is an incredible depth of courage. It takes an extraordinary amount of faith to entrust the well-being of your child to another family. Regardless of whether we are that family, please know that we honor and respect you.
Our hope is that we can share our authentic selves with you, and if you feel there is a potential connection between us, we can't wait to have the opportunity to get to know you better.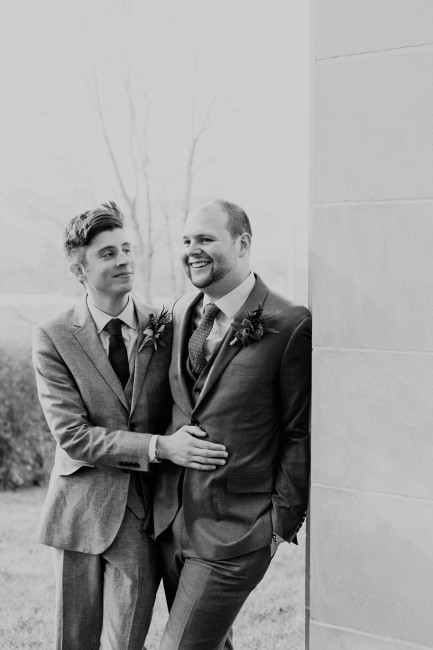 One of our favorite photos from our wedding day
Our Story
Through it all we've always had each other.
Like a lot of modern romances, we met through an online dating site in 2012. We both lived an hour away from each other in Colorado. For our first date Eric drove to meet Dave at a Greek restaurant. Little did Dave know, Eric hated Greek food! But once Dave walked in the door of the restaurant it was love at first sight.
After that date we spent almost every weekend together taking turns traveling between cities. We both had dogs at the time, Frank and Rusty, and they also started to become close friends.
Ten months after we met Dave got an exciting job opportunity but it would require him to travel every week. Given how well things were going, we decided to take a leap of faith and Dave moved in with Eric. While it took some fine-tuning (lots of discussions about closet space), it turned out to be one of the best decisions we ever made.
A year later, Dave secretly flew home a day early from a business trip, put on a suit, and got out the engagement ring he had been hiding. When Eric got home, Dave surprised Eric, who screamed and almost dropped a bag of McDonalds he had picked up. Dave asked Eric, "Why won't you marry me?" This was an inside joke between us, and Eric would reply, "You never asked me!" Except this time Dave said, "Well maybe I should…" He got down on one knee and showed Eric the ring.
Luckily Eric said yes and we got married on April 11, 2015 at our home with a small wedding of friends and family. We honeymooned in Kyoto, Japan. It was one of the most memorable and treasured times of our lives.
We've been married over five years now. During that time we have had lots of life changes. We moved to San Francisco for a year, came back to Colorado, and Eric changed careers to become a high school math teacher to pursue his passion for teaching. We bought a house, got a new dog Bruce, and said goodbye to Dave's dog Frank. We've grown closer to our newfound families, made friends, and sadly lost one due to an illness.
And through it all we've always had each other. We're very lucky because we balance each other. Dave is more outgoing in social situations, while Eric is more quiet. Dave is more creative, and Eric is the math geek. Dave cooks, Eric bakes. Wherever one of us has a weakness, the other one has a strength.
We also have a practical side to our relationship. We are open with each other about our finances and take time to discuss important issues such as our health, large purchases, and home improvements.
But most importantly, we love to laugh. We're so thankful and so incredibly lucky to have found each other, and we can't wait to start a family and continue to find the joy in life together.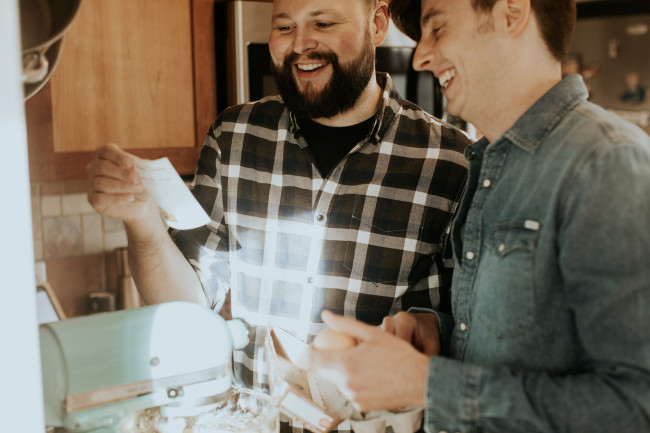 We love to laugh and cook together
Our Home
One of our favorite ways to spend time together is in the kitchen.
Colorado is a beautiful state. We get 300 days of sunshine, and while we can get freak snowstorms, it's usually melted within two days. But of course the major appeal of Colorado is the mountains. Easily one of the biggest perks of Colorado is being able to jump in the car, drive two hours, and be hiking or skiing in the middle of breathtaking scenery.
We live in a vibrant community of open-minded, warm, and interesting people. We moved to San Francisco in 2015 for David's job, and after only one year we decided to come back. We missed home, but more importantly we missed the people, including the many life-long friends we have made here.
Our home, a single-level, three bedroom with a small but private backyard, was built in 1919 and still has many original touches like plaster walls and wavy glass in the windows. Our neighbors are also incredibly sweet, and when we moved in, they greeted us with baked goods and tomatoes from their garden.
We love to go for walks, and one of the reasons we bought our home is because the neighborhood is so walkable. We constantly see other families walking their dog or pushing a stroller, checking out the Halloween decorations or Christmas lights. The other reason we bought our home is that we are near a large park, including a football field where the neighborhood kids get together to play football. The park connects to a 16-mile trail that is filled with bikers, joggers, or people just going for a walk.
One of our favorite ways to spend time together is in the kitchen, and it's one of the things we most look forward to sharing as a family. Dave loves to cook all sorts of things, but his favorites are British and Indian.
Eric is an accomplished baker, focusing mainly on breads and pastries. Eric is fearless, tackling projects like croissants, baguettes, and cinnamon buns that take him hours, or even days of work to complete. We also try to coordinate meals. One of our favorite collaborations is pizza, where Eric will make the dough and Dave will figure out the toppings.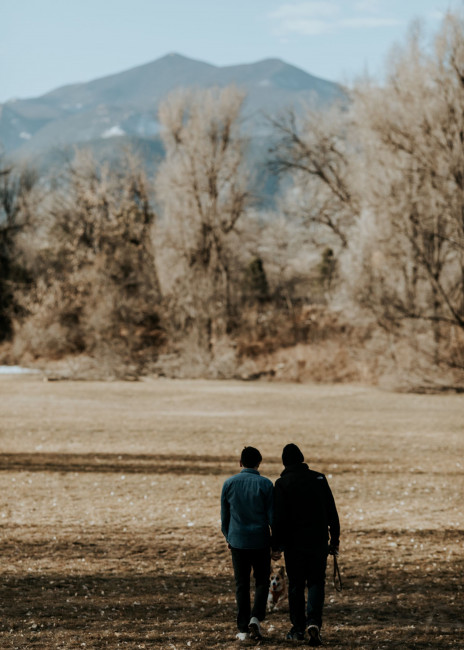 Playing fetch with Bruce
Our Promises
We promise that we will do everything we can to ensure that a child is able to be their most authentic self.
Thank you for taking the time to learn about our family. If you have found something in this book that connects with you, we want to share the following promises.
We promise we will provide all of the fundamentals a child needs, including a loving home that teaches them kindness, a solid education that provides them opportunities, and strong values that ensure they treat all people with respect.
We promise that we will do everything we can to ensure that a child is able to be their most authentic self. Whether they want to play sports or be in theater, we want to give them the space to explore what brings them joy in life.
Finally, we promise that however open we mutually decide to keep our relationship, we will honor that, because we think it is critical for the health and happiness of you and the child. This child will have roots, and we want to make sure they embrace and honor those roots.
With much love,
Dave & Eric