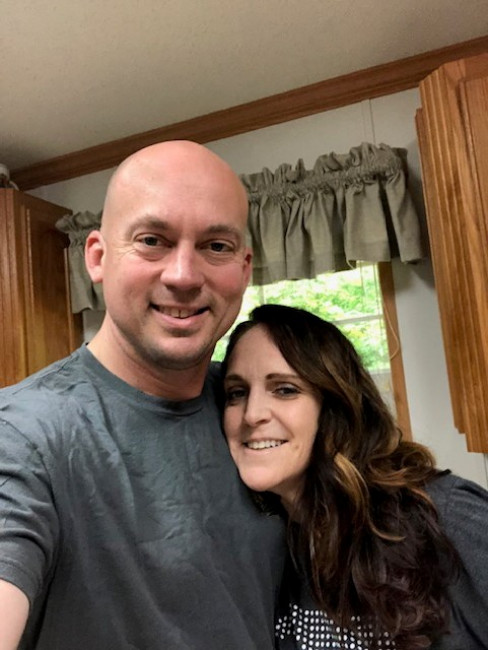 This is us!
The Sherwood Family Dictionary
"You are my person."
We have a saying in our household which goes, "You are my person". This is only one of the many sayings that we call our own language that those not close to us may not understand. We cannot wait to share this language with you and your baby! Lisa is usually the mastermind behind these sayings and a new one gets put in our "dictionary" several times per year.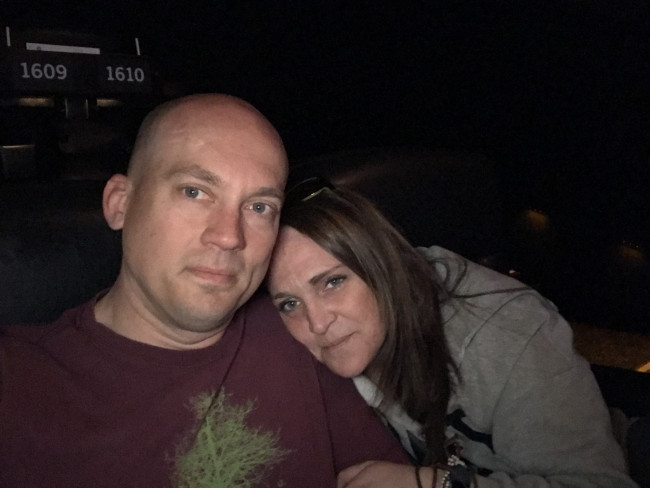 A night at the movies.
How we operate
"We truly are best friends."
The most important thing we can tell you about us is that we truly are best friends. We share responsibilities and communicate with each other in such positive ways. All decisions are made together and we hope you find this as an important quality.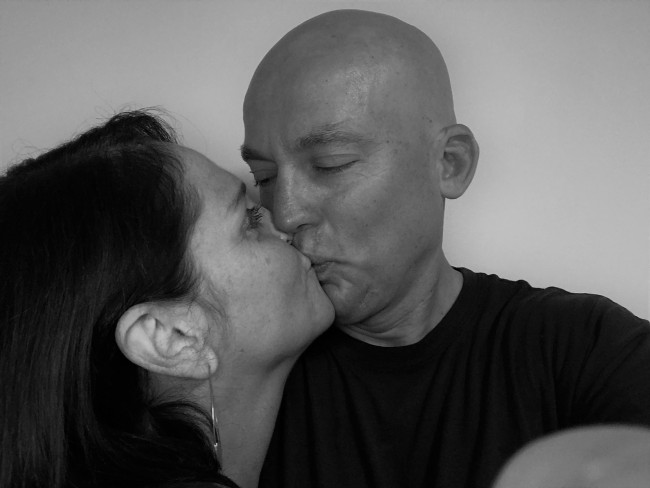 At our annual crawfish boil...kiss the cook!
Gavin and Lisa - The Cliffs Notes
"Biscuits"
Gavin works as a real estate broker in the Charlottesville, VA area. He has been in this field since 2015. Prior to his current position, Gavin worked for over 10 years as a government contractor performing background investigations on those needing security clearance with the federal government. He spends his time serving on the Board of 2 separate nonprofit foundations: The Heiser Foundation and Wintergreen Adaptive Sports. The Heiser Foundation was founded by Gavin's godmother following the death of her son and Gavin's godbrother, Michael, in a terrorist attack. Wintergreen Adaptive Sports provides ski instructor to people with disabilities. He also loves woodworking and building furniture. Lisa has worked as the Supervisor of the Pediatric and Adult Neuropsychology Clinic at the University of Virginia for about 5 years. Her experience in this field goes back about 20 years. She has an excellent manner of building rapport with her patients and helping them feel comfortable during a challenging diagnostic process. Her focus outside of work is on her family and friends. Lisa has a way of turning a casual meeting between two strangers into a lifelong friendship. As you can imagine, this means she is a relationship builder. Lisa is known to have a bit of a clumsy streak. One of her favorite sayings is, "her name should be Grace; therefore, she might have some." Another word in the Sherwood Family Dictionary is "biscuits". Lisa began using this word as a replacement for using a bad word. If Gavin doesn't hear her say that at least 2-3 times per day because she tripped or dropped something or stubbed her toe, he starts to suspect something is wrong.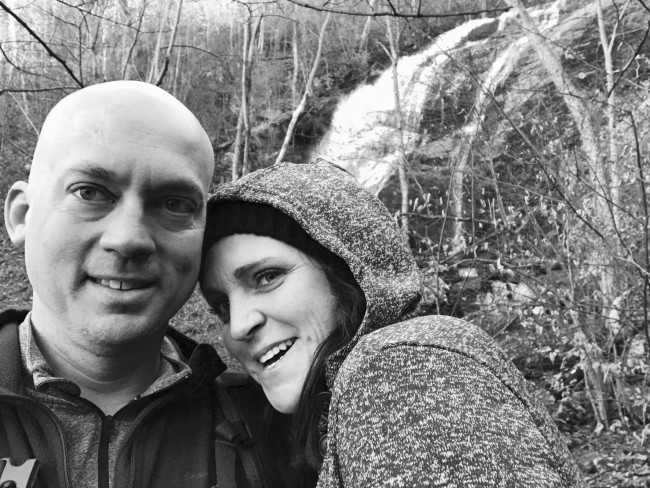 Just having fun together!
Some of the important stuff
"We take our commitments to heart"
If there is one thing we disagree about, it is the correct word used to describe soft drinks. Growing up in Chicago, Lisa is adamant that the only proper term is "pop". Having grown up in Texas, Gavin understands that "coke" refers to all different types and that whatever someone brings him is acceptable. We would love to learn what side you are on!!! Funny thing is that neither one of us really drinks it frequently! We have 3 wonderful dogs! Lucy is a Pekingese. Eleanor is a mix of Pekingese, Terrier, and Husky. Olive is a Great Pyrenees. Eleanor and Olive are the protectors while Lucy mostly stays to herself on her bed. We joke that she is upset when we make her go outside because anything less than 23 hours of sleep per day can be aggravating! Gavin is the idealist while Lisa is the realist. We recognize that and appreciate that difference between us as it creates a sense of balance. We found a love of boating and visiting our local lake on a regular basis during the warm months. We live on a large piece of land with hiking trails and a small fishing pond. We recently spent some time renovating our house in a lengthy DIY project. In all honesty, we are very happy that is over! Gavin's parents live about 100 yards down the driveway on our family property. They are very supportive and will always be available to lend a hand and spoil the child! Lisa's parents live in Florida and visit us often so their support is ever present, too! Our commitment to you and your baby is certainly a serious one. We take our commitments to heart and strive to always remain true to our word. We will be honest and open with you during all stages of this journey. The decision you are making is such a courageous one and we hope to share our future experiences with you. You will always be a part of the family and we hope it will remain that way.