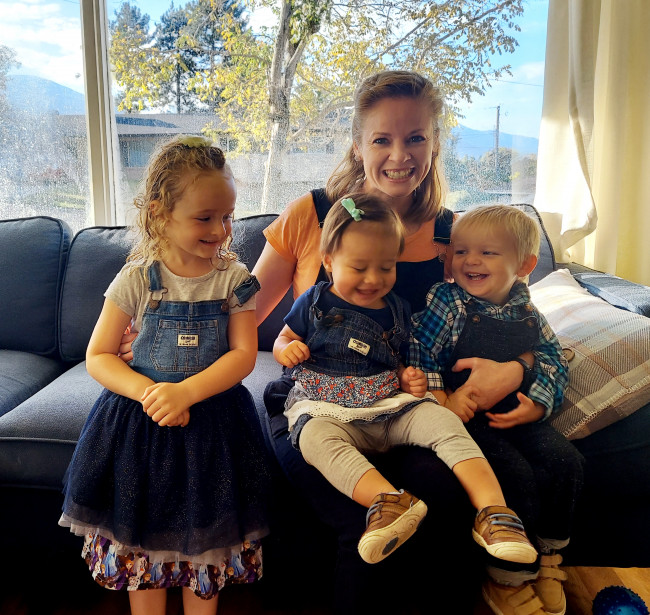 Our children are our greatest blessing!
The Figueira Family
We love our open adoptions and enjoy visits from their birth families.
We were introduced by Josh's mother, who worked in the Temple on the same shift as Elsie. Our connection was instant (although Josh insists he fell in love first, and had to work pretty hard to persuade Elsie to take a chance on him), and we were married a year to the day of our first date. We have now been married for 7 years. We appreciate and sustain one another, and that support brings us great strength. It has been a lifelong goal for both of us to become parents, and from the time that we were engaged we had always planned on adopting "someday." Our challenges conceiving meant that "someday" has arrived sooner than we expected! Specifically, "someday" arrived in April of 2017 when we adopted our beautiful daughter, Nelle. She was 2 days old when she joined our family, bringing with her more laughter, joy, and love than we ever could have imagined. We were sealed in the Salt Lake Temple three days after the adoption was finalized. Every day we grow closer as a family and every night we give thanks for the miracle of adoption that brought us together. Over 4 years in, we are closer and stronger than ever. We have adopted 2 more children a little boy and a little girl and we are so grateful for them joining our family. We love our open adoptions and enjoy visits from their birth families. Our open adoptions make us all stronger and more united. Our family is chock full of love, but there is lots of room left for growth. We feel a keen desire to bring more children into our home. We know that adoption is the right path to help our little family grow. We have so much love to give, and we are ready to open our hearts, again. Now, a little about each of us: Elsie comes from a big family of 8 children. She grew up in Julian California, a small community in Northern San Diego County. She moved to Provo, Utah to attend school when she was 18 and completed a degree in History at Brigham Young University. She also served a mission for the LDS Church in Viña Del Mar, Chile where she learned to love and serve the people. After returning she finished a minor in Spanish and graduated from BYU. She then worked for FamilySearch until Nelle came along. Now, she loves being a full time mother, and her world revolves around home and family! Josh comes from a family of 5 kids. His family moved from Kailua, Hawaii to Bountiful, Utah when he was 4. He served an LDS mission in Seoul, Korea and earned a bachelors degree in English Language from BYU, Provo. After graduation he moved to Washington D.C, where he worked for several years before returning to school. He attended King's College, London, receiving a Master's Degree in Religion, and The University of Notre Dame, where he earned a law degree. He now makes a living as a member of the Office of General Counsel at BYU, but he makes his life as a husband and father! Please don't hesitate to reach out to us if you have any questions or thoughts: joshloveselsie@gmail.com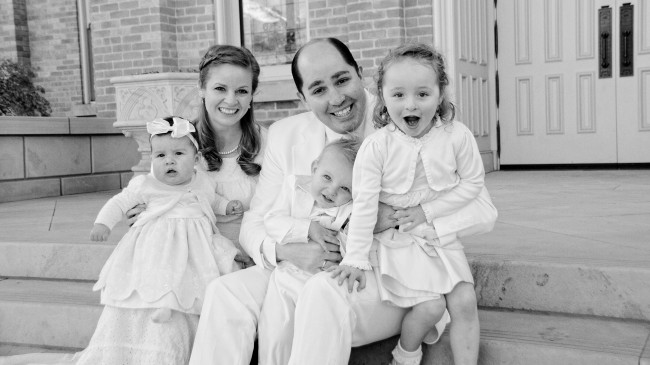 Nothing compares to the joy of family!
Elsie on Josh . . .
Family is the most important.
Josh is a very caring man and he understands others and their needs, which is something that immediately drew me to him. He is kind to everyone he meets and will listen and make you feel comfortable. He is a wonderful father. Seeing him interact with our children warms my heart. He loves to play with them and lives to protect and provide for them. When we were dating I asked him once what his childhood career ambition had been; he said that he had wanted to be a dad. I knew right there that I was a very lucky girl. When Josh and I were engaged he told me once that if he had the opportunity and means to adopt someday he would like to seize that opportunity. We did seize that opportunity and it has blessed both our lives. Josh respects our childten's birth families and has a great relationship with them. He is giving of himself, he is selfless and hard working, and his family is the most important thing to him. You should also know that I love Josh very much!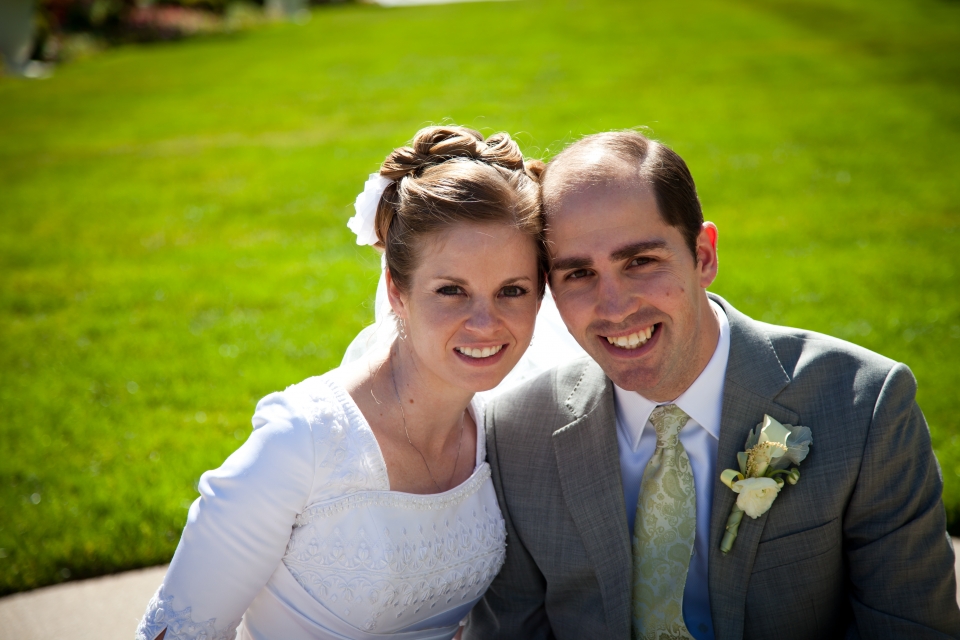 Elsie hasn't aged a day since then!
Josh on Elsie . . .
"Her greatest desire is to be a mother, and she is a remarkable one!"
Elsie is a truly special woman. She is gentle and kind and patient and wise. She is thoughtful and compassionate and faithful and strong. She not only makes me want to be better, she helps me to be better every day. She is fun and energetic, loves children, and relates to little ones so well. She ensures that our house is full of fun and love and the Spirit. Her greatest desire is to be a mother, and she is a remarkable one. I trust her completely. She is my best friend, and I love her with all my heart!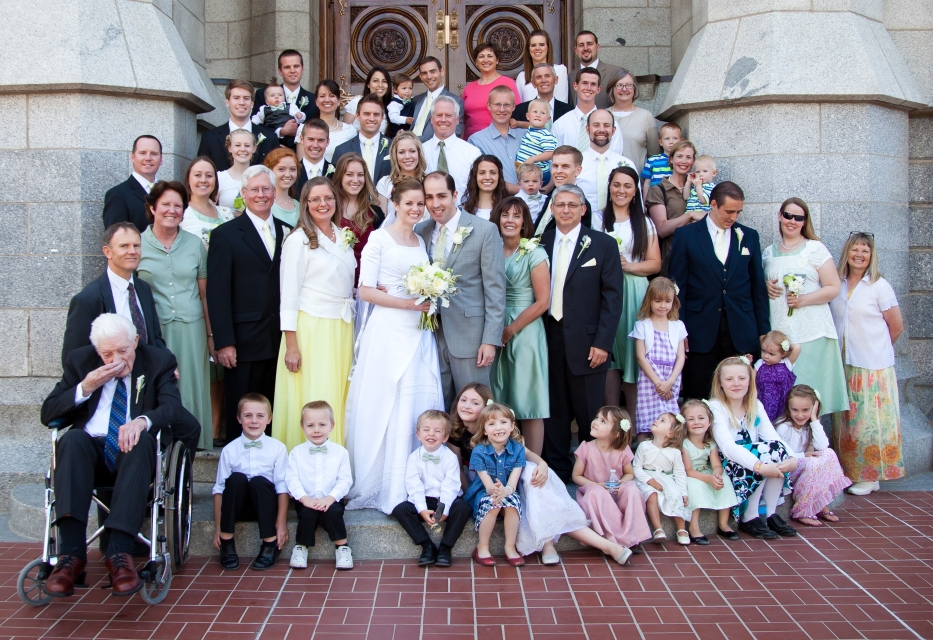 Meet some of our supportive friends and family!
What there is to look forward to . . .
"Three loving siblings who long for another best friend, a mother who likes to bake cookies, eat chocolate, play, and sew, and a father who loves spending time with all four of them, and visiting with friends and neighbors!"
As a family, we enjoy taking walks together and getting to know the folks in our community. We find great joy in serving others, and service is a cornerstone of our home. We also love frozen yogurt runs, shopping together, hiking, biking, playing guitars, reading books and movie night cuddling—among other activities. Here's a little taste of what the next member of our family has to look forward to: First and foremost, three siblings who love each other and are best friends! Nelle, the oldest, is social and energetic and makes us smile everyday. She loves anything soft to cuddle with, animals, singing, music, dancing, and playing outside. She loves being read to and being tickled. Silas, the middle, who is strong and smart. He loves blowing kisses, playing/breaking his dad's ukulele, jumping, running, and using his growing vocabulary. He dotes on his little sister, Adelaide, who is 6.5 months younger than him. She is sweet, quiet, and the best sleeper of the bunch. We are all eager to keep growing as a family, and we know that having more adopted siblings will be a blessing and strong connection that all of our children will share as they grow up together. Next, a mother who likes to bake cookies, eat chocolate, play with her children, enjoys making crafts and sewing. She enjoys taking walks with her family and going on adventures. She also likes to curl up to a good book and loves the Harry Potter series. Her favorite animal is the elephant and Her favorite color is yellow. Third, a father who likes like fruit snacks, reading, writing, playing soccer and volleyball, drumming, strumming (his guitar and ukulele), spending time with his girls and visiting with friends and neighbors. His favorite "book" is really a play – Robert Bolt's "A Man for All Seasons." His favorite animal is also an elephant (although for different reasons than Elsie). His favorite color is whatever Elsie and Nelle are wearing today :) And finally, a great family that comes with lots of cousins and loving grandparents! Here is a link to a video we made just, before Silas and Adelaide joined our family, to help you get to know us better: https://m.youtube.com/watch?v=chu50Pg1Sss We're limited in what we can add/update by way of photos through this profile, but if you'd like to see more recent family shots, just message us! You can reach out to us at joshloveselsie@gmail.com