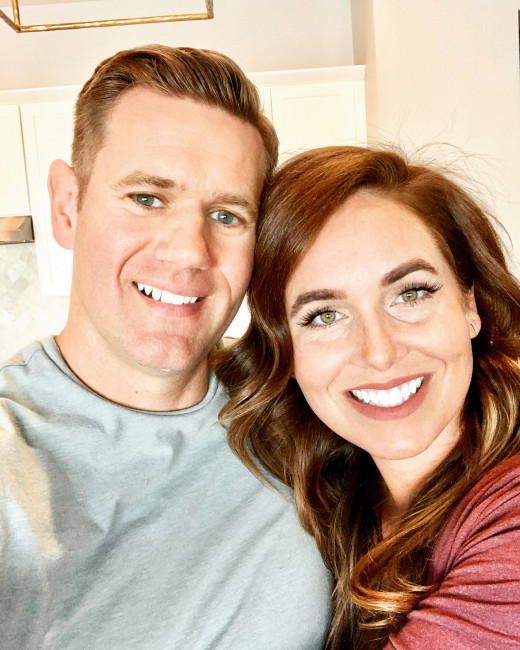 Us
Allan and Jules- About Us
Get to know us better on Instagram @julesandallanadopt
Jules: We met 15 years ago. It's crazy to think it's been that long. I look back and I am so grateful we found each other. One of the things that attracted me to Allan was his sense of humor. He is so funny and still to this day makes me laugh all the time. Allan is the hardest worker I know. He has this internal drive that pushes him to be better and do better. I never have to nag him or tell him to improve because I know he's already trying. Allan has provided for our family from day one. He has given us financial security and the ability to give our kids so much. Allan loves to read. he's read every motivational book there is. Allan is always encouraging the kids telling them they can accomplish anything. They have learned from him that nothing is imposible. They can have real dreams and they can set goals just like their dad. Allan is a great father. He always makes sure we are having fun. He's totally "the fun dad." Allan: 13 years ago, I married Jules. She is my best friend and my biggest supporter. I know she is always there for me and always believes in me. Throughout our marriage, she has gone along with all of my wild ideas. That means so much to me. From the beginning, I could see how kind and loving Jules was. She is loyal and forgiving and quick to apologize. She looks past people's flaws and sees the good. Jules loves being a mom. There is nowhere she'd rather be than at home taking care of her babies. She does so much for the kids and it makes her happy. It really is enough for her and I know she feels fulfilled. Jules is always doing things for others. She is very generous and giving.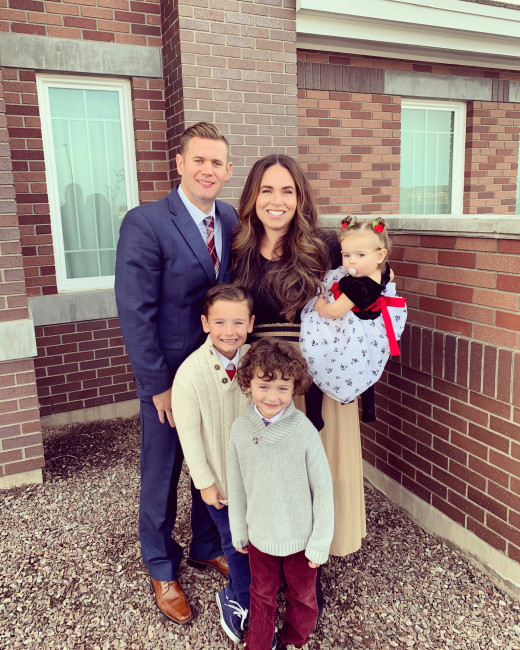 Christmas Sunday
Our Passions and Hobbies
"Create something that brings joy"
We love our jobs. Jules: I love to bake. And yes, I love to eat too. Baking is a way for me to create something that brings joy and then share it with others. Part of my job as a mom is feeding people so I try to make it fun. If my kids have smiles and full tummies, I've done my job. I love how excited they get when they see me get my bowl and mixer out. Allan: I am an entrepreneur, podcaster, and business owner. Everyday I get to work on something I've built. I love the freedom and flexibility I have when it comes to putting my family first. I get to go to school awards assemblies, parent teacher conferences, soccer games, football practice, doctors appointments. Whatever they have going on- I can be there for my kids and that means the world to me. We love sports. We both played sports growing up. We both played lots of different sports as kids and in high school and I went on to play in college. Allan's favorite was baseball and Jules' favorite was volleyball. Our experiences in sports, the Competing and training taught me so much, especially discipline. Now we get to coach our kids in their sports. We love watching them develop their talents and passions. As parents, we want to be their biggest cheerleaders in whatever they choose to do. We love to travel. Our family has travelled all over the country. I love showing my kids new places and watching their eyes light up as they learn about a new place and see it for the first time. I want them to see the world and know what else is out there. Our faith is an extremely important part of our lives. We are active in our church and volunteer. We try to teach our children to love one another, to serve others, to be patient, to be grateful, and to be humble. We teach our children that they are loved unconditionally by us and by Our Heavenly Father. We both come from big families. And we get together with them often. It can get loud and pretty crazy with all the kids. we have family reunions, holiday parties, and family dinners. Our kids have lots of cousins and loving grandparents on each side.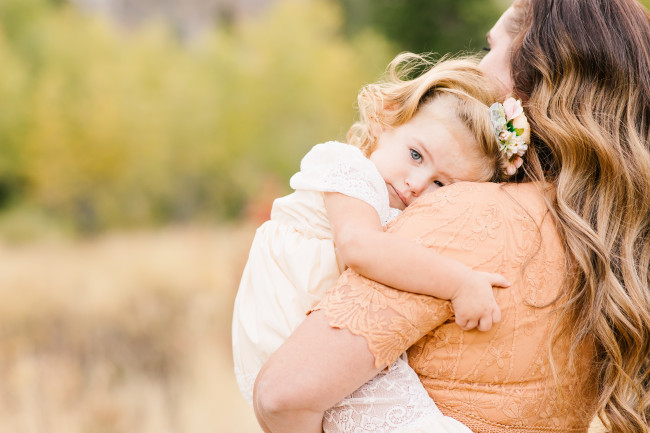 Holding Olivia
As Parents
"Watch them fly."
Allan: I want my children to know that they are capable of more than is imaginable. I want them to discover a passion or something they really love and give it their all. It is my job to teach them how to be successful in life, and after I've taught them, to watch them fly. Jules: I want my children to see their worth and know how loved they are. I want them to know they can come to me with anything- a mistake, a fear, a problem ... and together, we will figure it out. I want my children to never doubt my love for them because it truly is unconditional.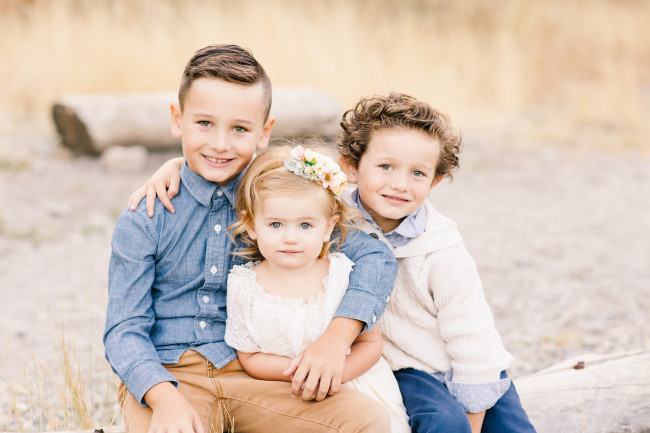 Maddox, Jaxon, and Olivia
Our children
Three kids
Maddox is the oldest and the ultimate protector. He is a leader and example to his two younger siblings and is a big helper. Maddox excels in school and loves football and baseball. He is honest, kind, forgiving, affectionate, and quick to apologize. He loves Mexican food and Oreos. His favorite thing to do is play at the park with his friends. Jaxon is right in the middle and gets along with everyone. He loves his big brother and wants to be just like him. Jaxon also plays so well with his younger sister and really has fun with her. He is very athletic and loves soccer. Jaxon is energetic, aggressive, passionate, shy, hardworking, and generous. He loves chicken nuggets and pancakes. His favorite color is red and he loves to play outside. Olivia is youngest child. She loves all things girl. She loves Barbies, dolls, babies, puppies, playing kitchen, playing with makeup, doing hair, and she loves sparkly shoes. Olivia is very active and busy. She loves helping her mom around the house and playing at the park. She also loves her big brothers and always wants to play with them. Olivia is busy, independent, sweet, nurturing, and fearless. She loves to eat and her favorite color is pink.