Profile not found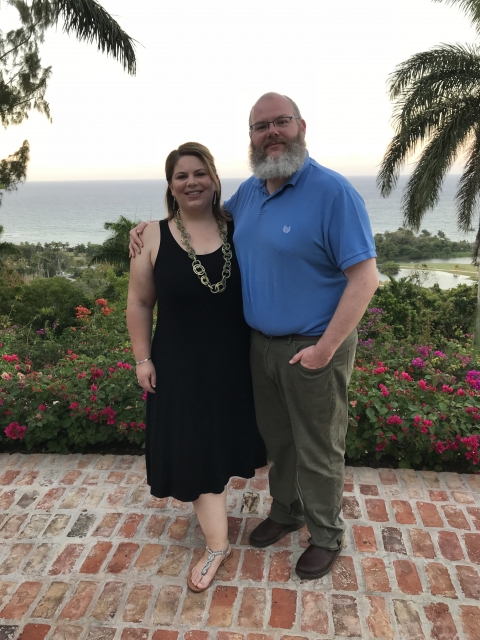 We will be there every step of the way.
About Becoming Parents
We truly cannot wait to share our life and our adventures with our child. We are looking forward to birthday parties, sleepovers, camping trips, and whatever fun activities our child's interests bring into our life. We hope to share and pass on our love of music and the great outdoors, and our desire to always learn more about the world, through education and exploration. We plan to raise our child to be kind, honest, compassionate, and loving, both by teaching and by example. Our hope is that they will grow into a generous person who appreciates the blessings of life, and is motivated to do good for others in the world. We will always honor you by telling our child the story of their adoption and about the miracle of love that brought our family together. Because our family has already been created through adoption, this is something our child will share in common with our family, especially Kendra. We look forward to celebrating adoption anniversaries every year, which is already a tradition in our family. We know no one can raise a child alone, and we have built a strong village of friends and family who love and support us, and will provide unconditional love, encouragement, and every opportunity within reach to help our child learn, grow, and find their place in the world. We will be there for them every step of the way.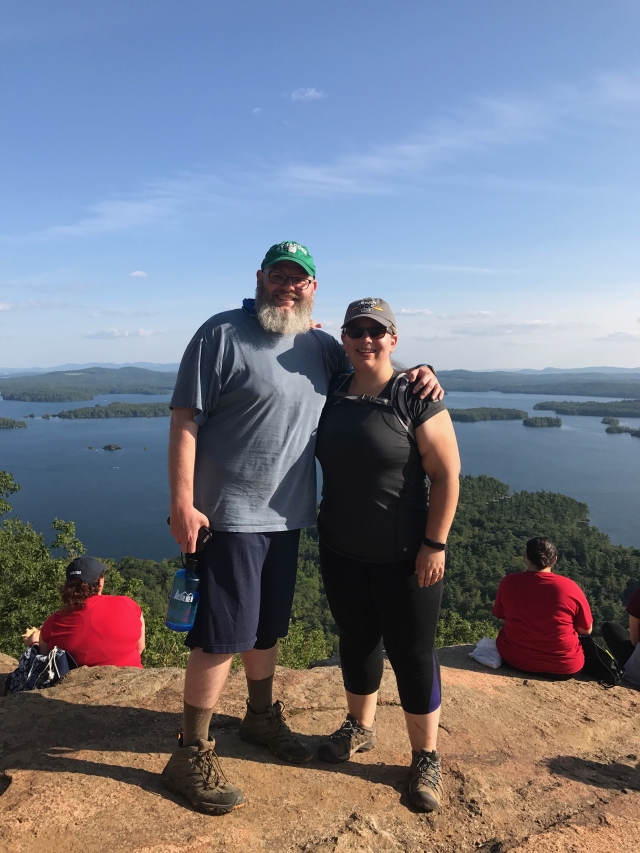 Kendra & Bryan
About Us...
We have known each other since childhood, and were close friends for years before we began dating. We truly love, respect, and admire one another. We love being outside and exploring the world together. On weekends, we take a nature walk or a hike, see a play or a concert, or sometimes stay in to make homemade pizza and watch a movie or play board games. We love to travel, and make several trips each year to spend relaxing time away with family, see a new part of the world, or try a new activity. At home, we love to cook, read books, work in our garden, and play with our two loving cats. We share a silly sense of humor and love to make each other laugh. We have fun just running errands! We both love history and antiques, and sci-fi/fantasy books and movies. A few favorite series are Harry Potter, Lord of the Rings, and Doctor Who.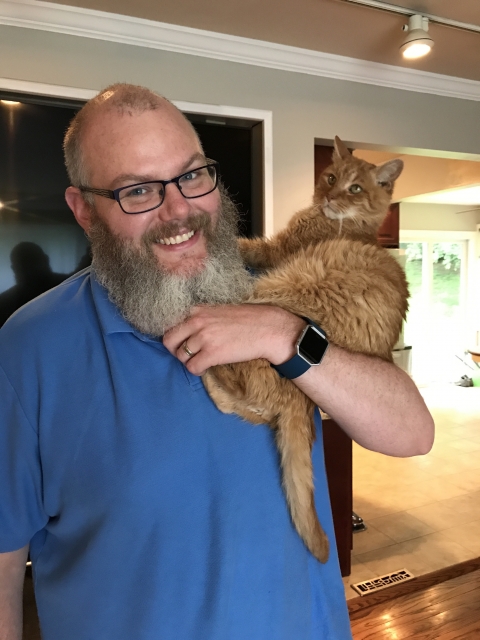 Bryan with one of our cats
About Kendra & Bryan
Kendra, quite simply, is the most amazing person I know. I am blessed to have her in my life, and cannot imagine my life without her. She is kind hearted, thoughtful, dedicated, and will go out of her way for friends and family without a second thought. She laughs at all my jokes and groans at all my puns. I love her creativity and warmth, and her smile lights up the room. Kendra was a theatre major in college and loves all forms of theatre, from Broadway to local stage productions, both performing and watching. She even joined a local opera group and a dance team. She has worked for multiple non-profit arts and culture organizations, and enjoys seeing arts education get the recognition it deserves. Kendra is an avid reader and believes everyone needs to have books in their life. When out of the house she prefers to be hiking, kayaking, swimming, and traveling. Her favorite holiday is Christmas, and she enjoys decorating our home and listening to Christmas music. Kendra loves to cook, and enjoys tinkering with new recipes. I love seeing the way Kendra interacts and engages with our niece Arden. It makes my heart warm to know that one day she will be able to share that love with a child in our life. She is an amazing wife, and will be an amazing mother and we cant wait to get started on this next journey in life. Bryan is a joy to know and to love. He lights up our life together with his warm and contagious sense of humor. He is kind, patient, compassionate, intelligent, thoughtful, and devoted to me and to our family. He truly values quality time together, and is always looking forward to our next weekend away or vacation, so we can focus just on being together and having fun. He is easy-going, patient, and understanding. He likes to make up silly songs and quote movies at just the right time, to keep me laughing no matter what we're doing. I love watching him cut loose and have fun with our nieces and nephew. He'll climb the jungle gym right alongside the kids, and sometimes, he becomes the jungle gym himself! Our friends and family would agree that any amount of time spent with Bryan is time well spent. At home, Bryan enjoys cooking and grilling, card and board games, solving crossword puzzles, playing with our cats, or curling up with a good book. Bryan is a fantastic cook, and I love watching him get excited about making new foods. The results are always delicious and made with love.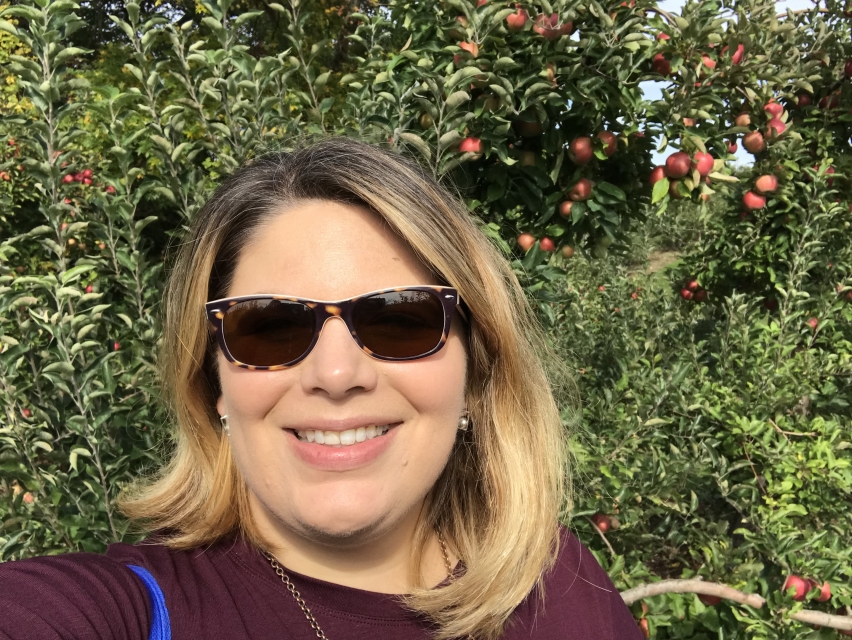 Kendra
Our Family & Home
About Our Family We are very close to both Bryan and Kendra's family, and love spending time together. Our family is enthusiastically supportive of our adoption plans, and can't wait to welcome our child into the family. Since Kendra's parents are also adoptive parents, we know they will be a wonderful resource to us in our own parenting journey. Both of our families love to celebrate BIG holidays with lots of food, family, and fun! We are still making holiday recipes that have been in our families for generations. Kendra is known for making the family's favorite pie recipes. About Our Home We live in a family-friendly suburban neighborhood, close to town, but surrounded by nature. We are so lucky to live in a beautiful, peaceful, natural setting, and still be only a 5 minute drive from so many activities. Our community has so much for families to do, including parks, nature centers, farms, museums, historic sites, and more. Our backyard has a large patio and lawn with a swing set. The backyard is our favorite part of our home, and we love spending time outside together.