Happy Easter
Apr 05, 2021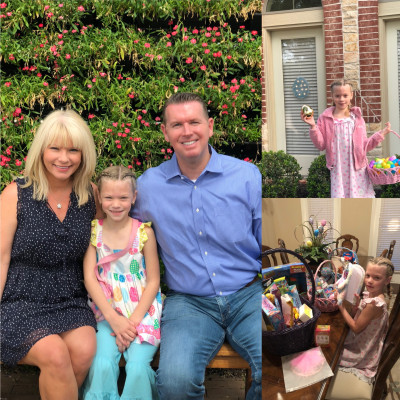 St. Patrick's Day Fun
Apr 03, 2021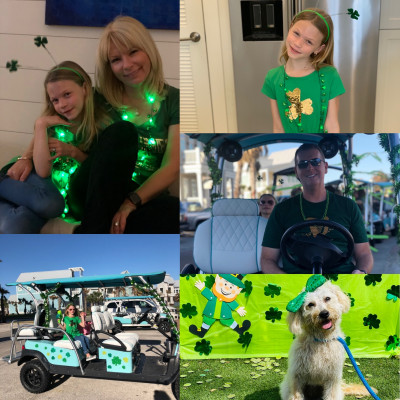 We had such a fun time participating in a golf cart parade on St. Patrick's Day. We decorated the golf cart with festive window clings and garland. Carly used a bubble blower during the parade to give our cart something extra. We had fun throwing beads and candy to the families enjoying the parade.
New Year at the Beach
Jan 06, 2021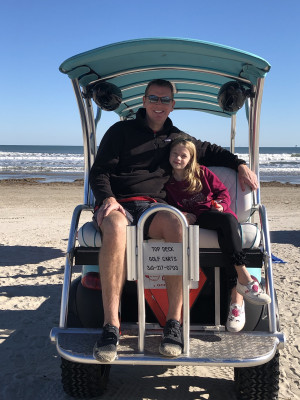 We started 2021 in Port Aransas. We enjoyed taking golf cart rides, collecting sea snails, building sandcastles, and sending washed-up starfish back into the ocean.
Santa's Wonderland 2020
Jan 06, 2021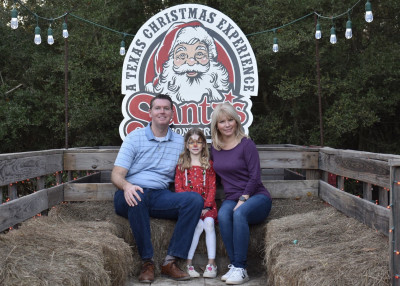 Our first visit to Santa's Wonderland. What a magical experience! We had fun at the petting zoo, face painting, and of course the hayride looking at all those beautiful lights. We can't wait to go back next year.
Grapevine 2020
Jan 06, 2021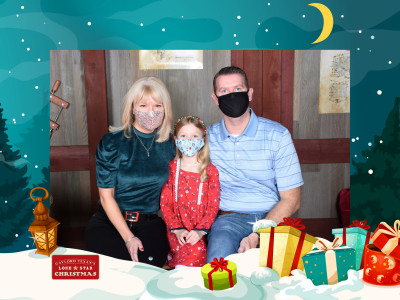 We kicked off the holiday early this year. Due to the virus, we wanted to make sure the holidays were extra special this year for our family. In November, we made our annual trip to Grapevine. We were impressed by the precautions the hotel had taken to ensure a safe and fun environment. We enjoyed ice skating, painting, gingerbread decoration, the "I love Christmas movies" experience, storytime with Ms. Claus, snow tubing, and building a snowman. Here is our annual 2020 family picture with Santa.
Our Promise To You
Nov 24, 2020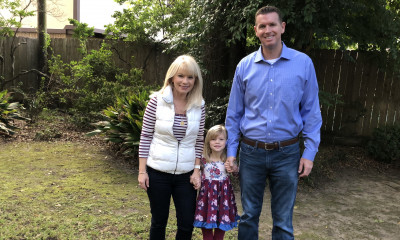 Thank you for spending time here with us today! We know you must have many thoughts running through your mind and you most likely have more questions you want answered. But we want to take a few minutes to close this time with some promises that we will uphold if you choose us to parent your child. We promise to give your child a lifetime of unconditional love and a happy home. We are committed to being open about their story and where they came from. We promise to respect and honor whatever level of contact we decide upon and we promise to continually revisit this so that your child have their needs met. We will be supportive of your child and their goals in life. A good education is important to us, and we will provide that education to them. Your child will have opportunities to participate in extracurricular activities such as sports, music, or art. We promise to make sure each holiday and birthday is special by creating fun, happy traditions together as a family. We will open your child's eyes to the world through travel by exploring new places and participating in local cultures. Lastly, we promise to be good role models and set an excellent example for your child and will always put their best interest ahead of our own needs or wants.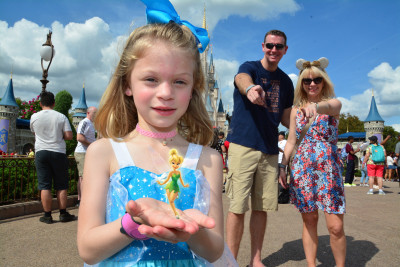 Carly is a caring and silly little girl who has the biggest heart. Gymnastics, art, and roller skating are her favorite hobbies and her favorite color is pink. Carly also really loves parrots! She values her friendships and loves to share with others, young and old. Right now, she says that when she grows up she would like to be a teacher. Carly told us she wanted to be a big sister around the time she was three years old. She didn't understand how the process worked and asked if we would order a baby brother or sister on Amazon. Carly is excited to enter into the new role of big sister in the future. She talks about playing with them, teaching them new things, and taking them trick or treating (Halloween is her favorite holiday). She is practicing playing big sister with her baby dolls.
This Is Our Home
Nov 24, 2020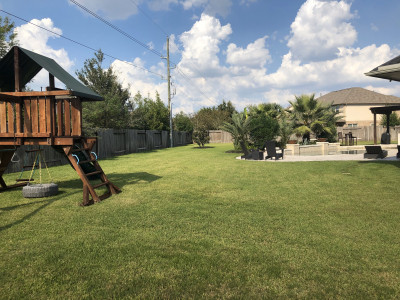 We live in a master plan community, which is a desirable community for families as there are a lot of things for children to do. Our house is on almost half an acre in a cul-de-sac. We live in a two-story, 3,800 square foot home with four bedrooms, three and a half bathrooms, a media room, a game room, dining room, study, and huge backyard, which includes a large playground and a pool. One thing we love about our area is how excellent the schools are, as well as the number of families that live in the neighborhood. Our school district is ranked number as one of the top 20 in our state. We love many things about our home and community, but our favorite spot in our home is probably the family room where we spend the most time. We love being together, playing games, crafts, and being silly. We also love the beautiful sunsets we often get in the back yard.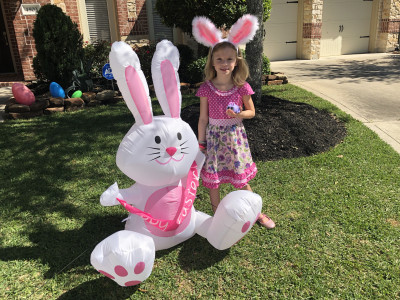 The holidays are a fun time for our family. On Christmas Eve, we enjoy going to a candlelit church service with Scott's parents, then eat out at a Chinese or Mexican restaurant. To celebrate the new year, we usually go to a family-friendly event in a few towns over. Creating holiday experiences is very important to us. For each holiday, we do a lot of arts and crafts with Carly. By the end of each holiday, the walls in our house are covered with her creations. Since both Kristen's parents have passed, we have spent the last few years creating traditions that incorporate her parents but are unique to our family. Kristen's family used to do shrimp boils all the time, especially for holidays like Easter. We do shrimp boils throughout the year to honor her parents. We like to host family over for Super Bowl and sporting events. We decorate the house in sports themes, eat great food, and enjoy family time.