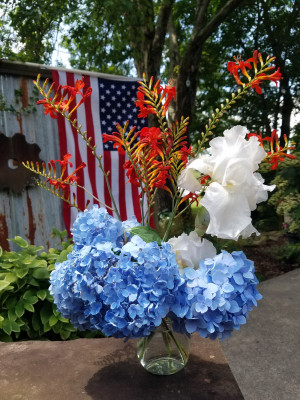 Raindrops on Blueberries
Jun 17, 2020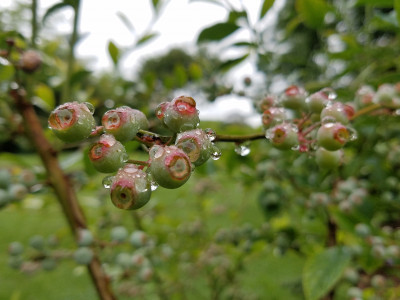 Can't wait for these berries to ripen so I can eat them.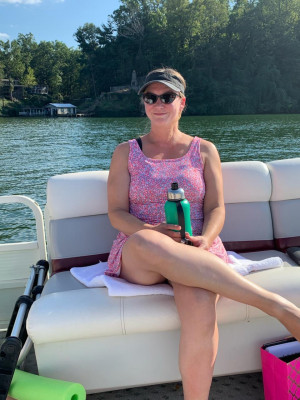 I can't wait to get back out on the lake.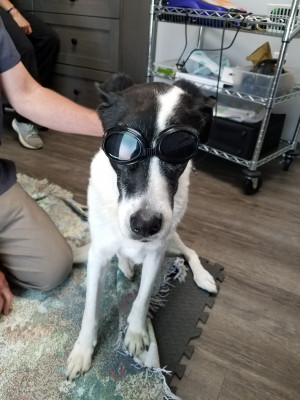 Our aging dog Mala has bad hips. We've even tried laser therapy. Here she is in her dog goggles, or "doggles," to protect her eyes.
Hosta garden
Jun 03, 2020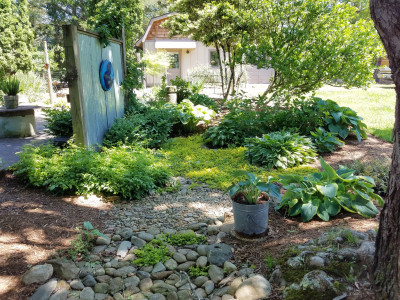 We love to garden. Our hostas are notably bigger this year.
Painting flowers
Jun 01, 2020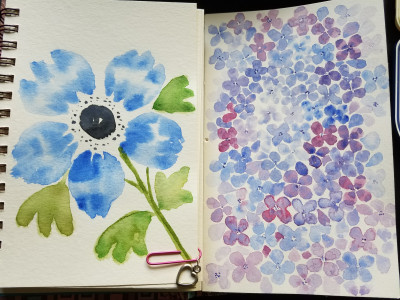 A blue anemone and hydrangea blossoms
Blazin orange
May 07, 2020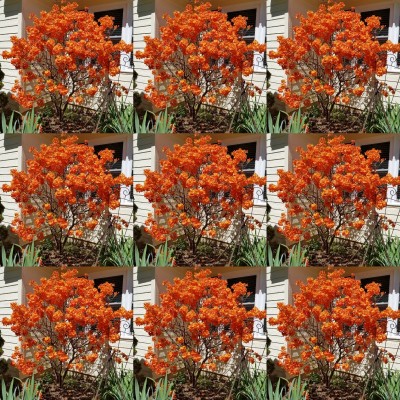 This brilliant orange azalea is in bloom at my mama's house.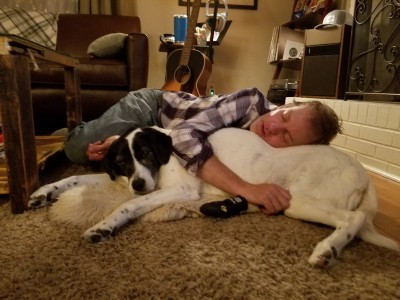 Sometimes you just have to cuddle up with the dog.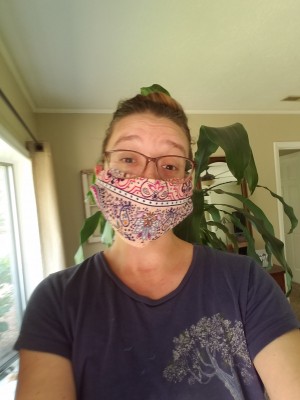 It's hard to keep my glasses from fogging up when I wear a mask.
I use a coffee filter for an added layer. Wearing a mask in public is not about protecting me. It's about being courteous to others.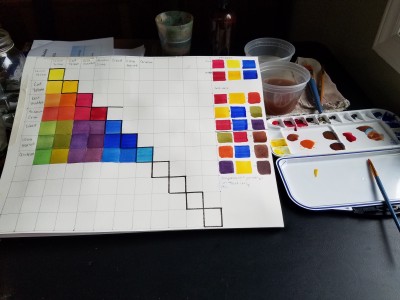 This week in class, we learned about color mixing with primary, secondary and tertiary colors. I'v been working on this color chart throughout the week, and by my rough calculations, I think I've logged about 6 hours on this. Phew!
Watercolor range
Feb 07, 2020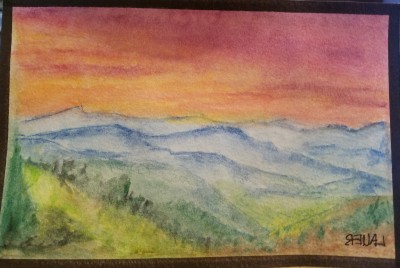 My painting from yesterday - 02/06/2020 - Lil
Painting fun
Feb 07, 2020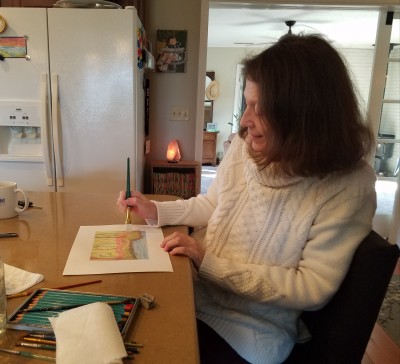 By Lil
One of my resolutions for 2020 is to learn watercolor painting. My mom came over today, and we both painted our own paintings. Mom really got into hers more than I expected. She worked on her painting for hours. I signed up for a beginner's class, which starts next week. I'm so excited to learn this new medium!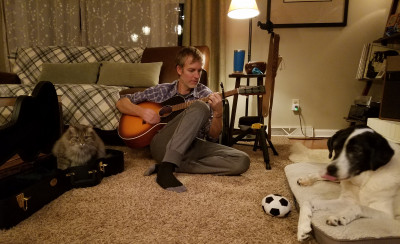 Corey has been working a couple new songs on guitar, "The House That Built Me" by Miranda Lambert and "Shallow" by Lady Gaga and Bradley Cooper. Our cat, Boogie Boy, loves the sound of the guitar about as much as he loves sitting in the guitar case. Mala, our dog, is just happy to be in the same room as us. :)
In our mind, we imagine that we will have music time with our future child, whether that be playing instruments and singing live or singing along with some of our favorite artists which include the likes of The Avett Brothers, The Wood Brothers or Chris Stapleton. Lil also likes to dance/sing along to a pop song or two from artists such as Lizzo or Camila Cabello.
We also hope our child will want to take piano lessons, which will hopefully open up to a passion for learning any or all other instruments.
Meet our cat, Pi
Jan 15, 2020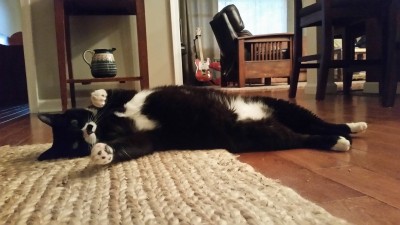 This is Pi. Her pastimes include eating, sleeping and cuddling in bed with mom and dad. She also whistles a little bit when she purrs real hard.
Our Business
Jan 13, 2020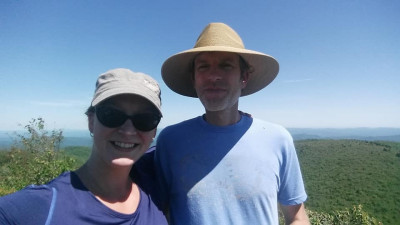 We've owned a small, home-based real estate business since 2008. Corey manages the real estate while Lil handles the administrative work. Our flexible schedules will allow for one of us to always focus on at-home child care.